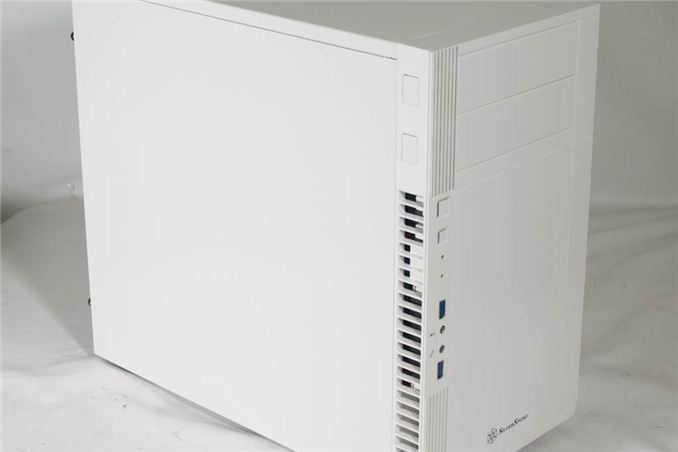 During my tenure as case reviewer here, I've tried to avoid revisiting hardware whenever possible. There are a tremendous amount of cases available and more launching every day, so to go back and spend more time with something I've already tested is typically less fruitful for all involved. With that said, sometimes it's worth making an exception, and I absolutely believe the SilverStone Precision PS07 merits being checked out again.
The first time I reviewed the PS07 was more than a year and a half ago, when it launched. Yet what often happens with cases is that they see modest revisions during their lifespans. The manufacturers almost never publicize these revisions, but they're almost always positive. NZXT's initially much maligned H2 eventually had the door vent significantly widened to prevent it from suffering the same airflow issues our review unit did, and during the transition to USB 3.0, many manufacturers simply did a one-for-one swapped and replaced their USB 2.0 headers with USB 3.0. SilverStone is no different; the current PS07 is manufactured using thicker steel than the original, and SilverStone has replaced the middling fans they included in the original with quieter, more efficient models.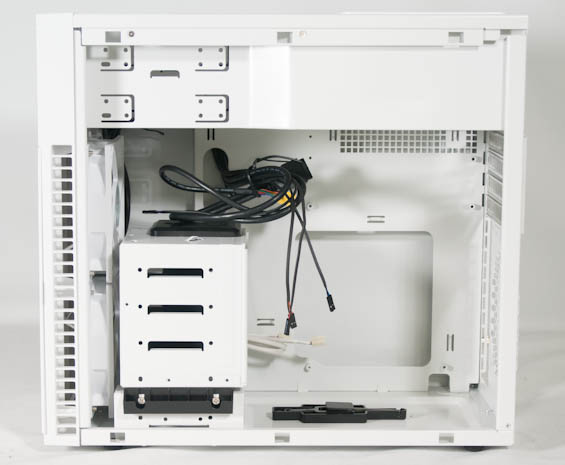 At the same time, there's been a bit of a dearth of strong Micro-ATX enclosures. Rosewill's Line-M is a good case, but not a great one; the Fractal Design Define Mini has acoustic padding but generally underperforms. The best Micro-ATX case I can really recommend at present is the Corsair Obsidian 350D, but that ignores SilverStone's entries from the year before. I was quite smitten with this enclosure design then, and our testing methodology has improved considerably since that time, so I'd like to see just how well it holds up.
One thing that hasn't changed is the assembly; rather than repeat myself, I'll simply direct you to the previous review so you can get a feel for it. This is essentially the design that the unfortunately overengineered Raven RV04 and Fortress FT04 are descended from, but the PS07 (and its fancier sibling, the Temjin TJ08-E) is a bit cleaner. It's still a SilverStone case, so assembly certainly isn't freshman level, but it's nowhere near the overcomplicated challenge the RV04 and FT04 are.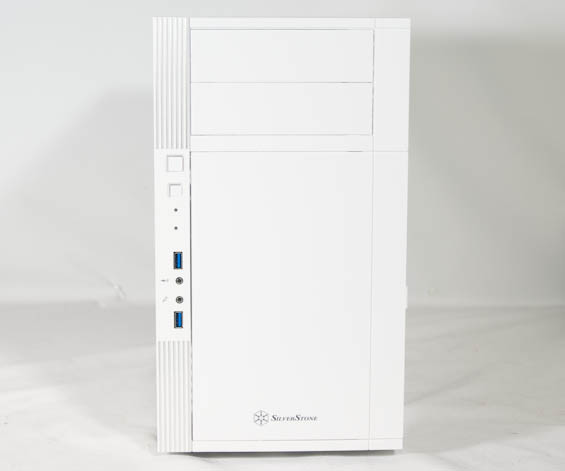 What I didn't see last time was the white model, and I found myself actually pretty smitten by it. The white paint job is going to be a little bit more prone to muss than the black one is, but it's at least distinctive, and overall it does a better job of blending together the plastic fascia with the steel body than the black one did. The two-toned stripes in the front are suited much better by the white in this reviewer's opinion.
SilverStone Precision PS07 Specifications
Motherboard Form Factor
Mini-ITX, Micro-ATX
Drive Bays
External
2x 5.25"
Internal
5x 3.5", 1x 2.5"
Cooling
Front
2x 120mm intake fan
Rear
1x 120mm fan mount
Top
-
Side
-
Bottom
-
Expansion Slots
4
I/O Port
2x USB 3.0, 1x Headphone, 1x Mic
Power Supply Size
ATX
Clearances
HSF
150mm
PSU
160mm
GPU
330mm
Dimensions
15.75" x 8.27" x 14.73"
400mm x 210mm x 374mm
Special Features
Removable drive cage
Price
$79
The $80 price tag on the PS07 is competitive and puts it roughly in line with the other Micro-ATX cases. The $20 difference on the 350D and the Temjin TJ08-E is going to be worth considering, but I believe the comparative performance of the PS07 should also be a good indication of how well the overall superior TJ08-E will compete.