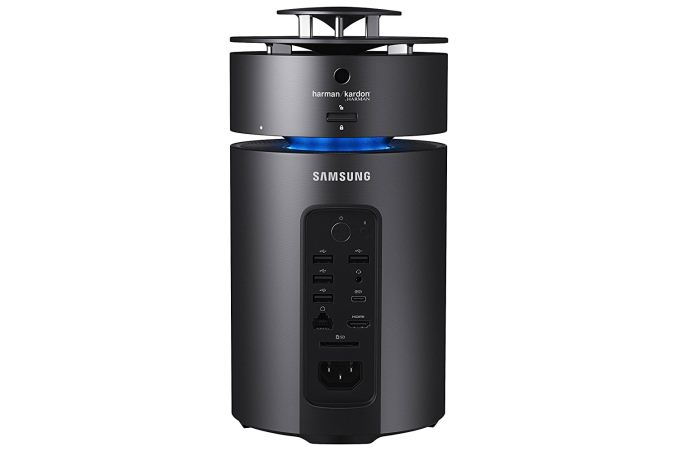 For most PC enthusiasts, if you ask them to name a cylindrical machine, the Mac Pro comes immediately to mind. Not to tread too heavily on Apple's toes on what would now be a 2-3-year-old product, Samsung is entering the market with a more consumer focused 'ArtPC Pulse Premium Desktop' in a cylindrical aluminium chassis. The PC is self-contained with an Intel 6th generation Core i5 or Core i7, and an AMD Radeon RX based graphics card. On the top is a harmon/kardon 360-degree omni-directional audio speaker.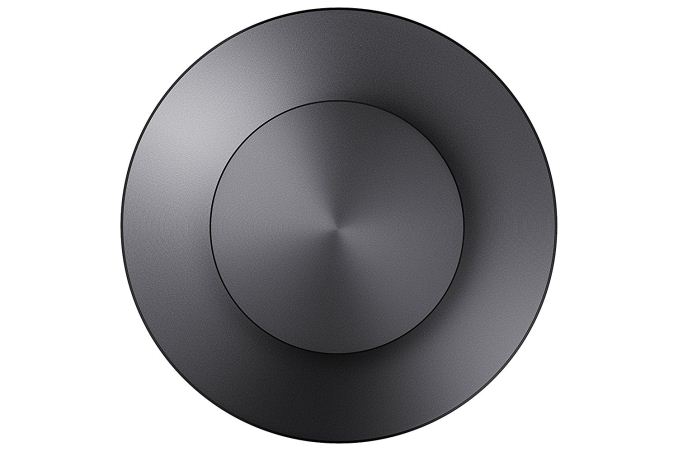 Preorders for both the Skylake-based Core i5 and Skylake-based Core i7 start from $1200 and $1600 from Amazon respectively. The exact CPU models have not been listed by either Samsung or Amazon as of yet, however it states the Core i5 is at 2.7 GHz, which is akin to the i5-6400 at 65W TDP or i5-6600T at 35W – the latter seeming more appropriate. For the Core i7, it is listed as 3.4 GHz, which would put it as the i7-6700, at 65W.
Here's the breakdown of the two systems, with the more expensive MSI Vortex G65 that has a full i7-6700K and dual GPUs:
Specifications of Samsung ArtPC and MSI Vortex G65

ArtPC Pulse Desktop


DP700C6A-A01US

ArtPC Pulse Desktop


DP700C6A-X01US
MSI Vortex G65
SLI-011
CPU
Intel Core i7-6600
4C/8T, 3.4 GHz
65W
Intel Core i5, 2.4 GHz
either i5-6400 (65W)
or i5-6600T (35W)
Intel Core i7-6700K
4C/8T 4.0 GHz
PCH
Unknown 100-series
Intel Z170
RAM
16GB DDR4
Unknown Config
8GB DDR4
Unknown Config
4 SO-DIMM Slots
2 x 8 GB DDR4-2133
GPU
AMD Radeon
RX 460 2GB
2 x NVIDIA GeForce
GTX 960 3 GB
SSD
256 GB NVMe
2 x 128 GB PCIe 3.0 x4
HDD
1TB HDD
Unknown Form Factor
-
1 TB HDD
7200 RPM
LAN
Unknown GbE
2x Killer E2400
WLAN
??
Rivet Killer Wireless-AC-1535 802.11ac
Wi-Fi + Bluetooth (2T2R) with MU-MIMO
PSU
??
450 W 80Plus Gold
DisplayPort
Maybe via Type-C? Otherwise no.
2 x DP 1.2
HDMI
Yes, Unknown
2 x HDMI 1.4
Thunderbolt
No
2 x TB3 via Type-C
USB
4 x USB 3.0
4 x USB 3.0
1 x Type-C, Unknown Speed
2 x USB 3.1 via TB3
Dimensions
5.51 x 5.51 x 12.18-in
7.61 x 7.01 x 10.55-in
Volume
6.06 liters
6.5 liter
Weight
7.4 lbs (3.4 kg)
8.8 lbs (4.0 kg)
Price
Pre-order: $1600
Pre-order: $1200
$2199
We don't have pictures of the internals, but one would assume that both systems would offer dual channel memory and Samsung NVMe drives, however it is unclear if these are user upgradable. The Core i5 is listed as having 8GB of DDR4 (probably DDR4-2133) and a 256GB NVMe SSD, whereas the Core i7 is listed as having 16GB of DDR4 and a 256GB NVMe SSD with another 1TB SATA HDD. It doesn't state that the 1TB is mechanical, or a 2.5-inch drive, so until we can see the insides it is hard to tell. It is stated that the 1TB is a 'module' and users can add their own 'modules', but no further information is given. Both systems come with an AMD Radeon RX 460 graphics card, which we would assume would be the MXM version similarly used in notebooks, but in this case with 2GB of GPU memory.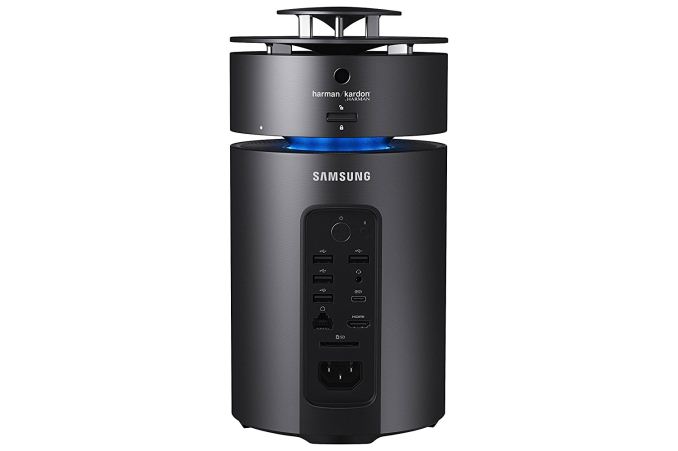 Clearly visible are four USB 3.0 ports, a USB Type-C port (unsure on the speed), a HDMI output, an Ethernet port, an SD card reader and a single headphone jack. For this price it seems a little strange not to see any front facing Thunderbolt 3 ports here, and given that there are harmon/karmon speakers fitted, and something more in the audio ports might be worthwhile. It would be interesting to get a breakdown and see which audio codec they've fitted for the headphone audio port, as well as the Ethernet port controller. A note about the speakers - the Amazon listing for these machines indicates that 3xAA batteries are required, which might mean for the speaker itself as a separate entity, or these machines might come with a remote control.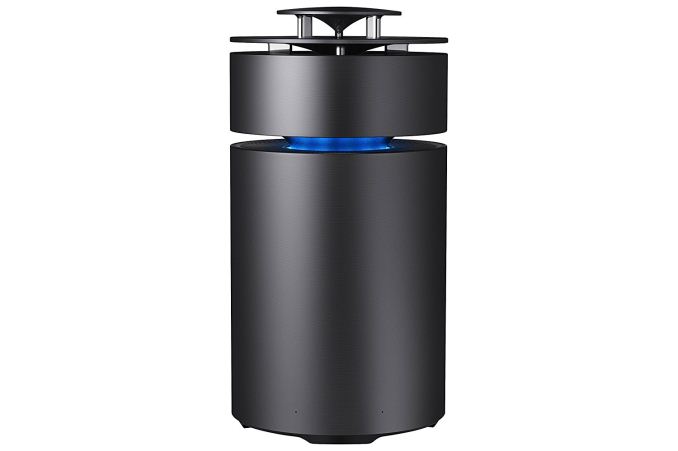 The design is fairly minimal in design and measures 5.51 x 5.51 x 12.18 inches (13.9 x 13.9 x 30.9 cm) and uses the single central fan concept we've seen on a few other devices like the Mac Pro, the MSI Vortex and the GIGABYTE UHD Brix.
The Samsung ArtPC is available for preorder today at $1200 and $1600 from Amazon, to be delivered on the 28th of October in the US.
Source: Liliputing, MS Power User