Z97
Choosing a motherboard is not as easy as it sounds. Most people rely on price, brand experience, perhaps specific features and online reviews to help decide what fits best. While the Intel 9-series (Z97) platform has had a rough ride, motherboard companies always see the need to refresh to new designs periodically. As a result we get devices such as this, the MSI Z97A Gaming 6, to review.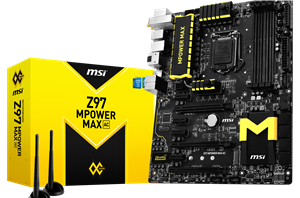 At $260, today's review of the MSI Z97 MPower Max AC is the odd one out of our initial Z97 reviews. The previous two reviews both use SATA Express...
19
by Ian Cutress on 5/20/2014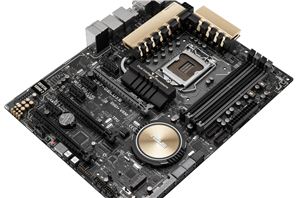 Investing in the top range motherboard should afford a few privileges. It should come with extra features, extra components in the box, and where possible the manufacturer should...
45
by Ian Cutress on 5/16/2014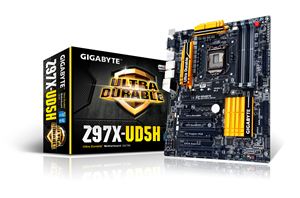 For the first of our Z97 reviews, GIGABYTE sent us its mid-range Z97X-UD5H. This model is designed for the casual enthusiast interested in the higher end of the feature...
53
by Ian Cutress on 5/14/2014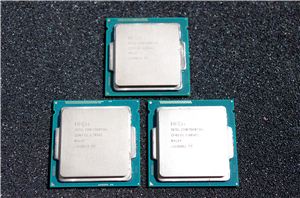 Computer processors for PC like devices fall into four broad categories, starting with the smartphone/tablet, then the notebook, the desktop and finally the extreme desktop/server. These segments have different...
130
by Ian Cutress on 5/11/2014