DGX-2
NVIDIA has introduced a new version of its DGX-2 server that is outfitted with higher-performing CPUs and GPUs. The DGX-2H server is powered by 16 Tesla V100 GPUs that run at higher clocks and feature a 450 W TDP each. The whole system consumes up to 12 kW of power and delivers 2.1 PetaFLOPS of compute horsepower. NVIDIA's DGX-2H is an updated version of the DGX-2 machine the company introduced earlier this year. The new system is based on Intel's two 24-core Intel Xeon Platinum 8174 processor accompanied by 1.5 TB of DDR4 memory, as well as 30 TB of NVMe storage. The key improvements of the new server versus the previous one are faster NVIDIA Tesla V100 GPUs featuring 512 GB of HBM2 memory...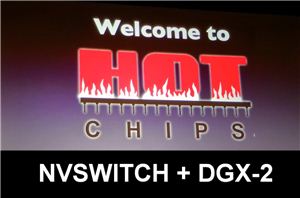 The first talk on Day 2 of Hot Chips is from NVIDIA, going into more detail about how the NVSwitch works with a lot more detail than from previous...
2
by Ian Cutress on 8/21/2018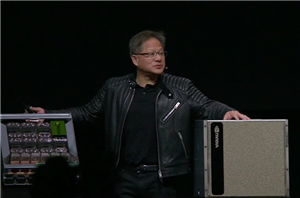 Ever wondered why the consumer GPU market is not getting much love from NVIDIA's Volta architecture yet? This is a minefield of a question, nuanced by many different viewpoints...
28
by Ian Cutress on 3/27/2018