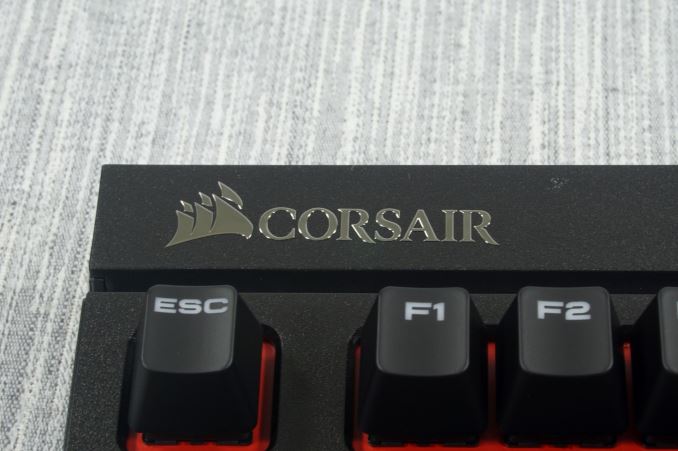 Corsair may have diversified into the peripherals market a couple of years ago but they currently are one of the most active gaming peripheral developers. The company does well enough in that segment of the market that they recently founded their own gaming brand, Corsair Gaming. Although the company owes much of their success on the first Vengeance keyboards and mice, it is their recent RGB-series that has given them a significant advantage as a talking point among gamers and keyboard enthusiasts. As a precursor to this piece, we had a thorough review of the Corsair Gaming K70 RGB Mechanical Keyboard when it first came out nearly a year ago, as well as a quick look on all of their RGB keyboards and two of their newest gaming mice some months ago.
The Corsair STRAFE
Although the K65/K70/K95 RGB keyboards are outstanding products, they all share a common flaw - their retail price. Having a fully mechanical keyboard with exclusive Cherry MX RGB switches is an expensive endeavor and, even though their capabilities and performance are excelling, these models are just too expensive for many users and they ultimately paid an early adopter premium as a result. This is especially true for users that do not need or care for programmable RGB per-key backlighting. As a result Corsair is today throwing another card on the table by releasing the STRAFE, a mechanical gaming keyboard that may be limited to red backlighting but supposedly lacks no practical features over the RGB models. The truly interesting part however is that the STRAFE has an MSRP of just $110, nearly half the MSRP of the K70 RGB ($200).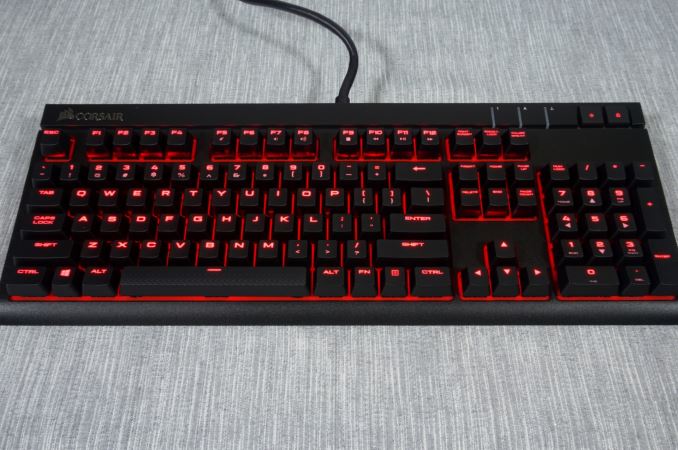 Corsair STRAFE Mechanical Gaming Keyboard - Key features and specifications
Cherry MX switches (Red or Brown)
Per Key Backlight (Red)
Fully Programmable (Corsair Utility Engine compatible)
USB Port
Textured and contoured keycaps
Gaming Circuitry (Anti-Ghosting)
Easy Access Media
Packaging & Bundle
Corsair supplies the STRAFE in a well-designed, thick cardboard box. The artwork is based on a picture of the keyboard itself and has a black/yellow color theme, which is the "signature" livery of the Corsair Gaming brand. Alongside with the keyboard, Corsair supplies a very basic manual, a keycap removal tool and two sets of gaming keycaps. The first set is supposed to be for FPS gamers and the second for MOBA gamers. Both sets are contoured and textured. Two keycaps, the W and the D, exist in both sets but have different contours as a result.