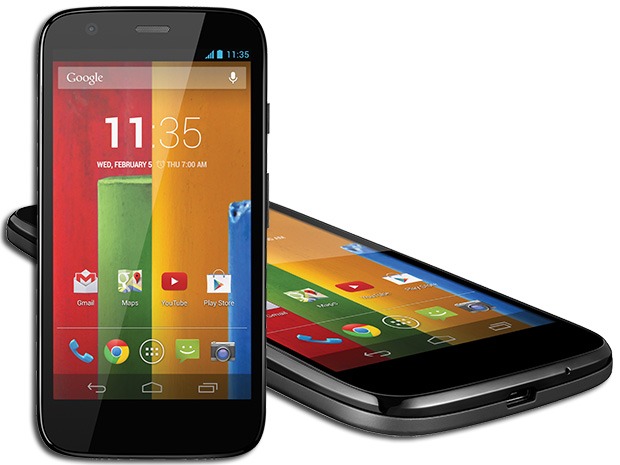 Along with the launch of the new Motorola Moto E, Motorola has also provided information about an update to the Motorola Moto G. In our review of the Moto G we felt it provided a very good experience relative to its price. The one thing the device was lacking was support for LTE. The Moto G only shipped with support for 21.1Mbps HSDPA. What is interesting is that the MSM8x26 in the Moto G is capable of dual cell HSPA+ (DC-HSPA) at 42Mbps and category 4 LTE but Motorola was unable to include it as the software support was unavailable in time for launch.
It has been around six months since the launch of the Moto G and Motorola is finally deciding to offer up a model with LTE support. Motorola has not given any specifics about frequency support but the model available for pre-order on their North American website lists it as a US GSM model which means there is at least support for bands 2, 4, and 17 in the US market. In addition to LTE support, Motorola has also included a MicroSD slot on the device much like on the newly launched Moto E. It's interesting that Motorola is now including MicroSD support on their smartphones now that they are in the process of being sold to Lenovo.
The new Motorola Moto G with LTE is available for pre-order at $219 in the US for the 8GB model and will be available £149 in the UK by the beginning of June.
Source: Official Motorola Blog