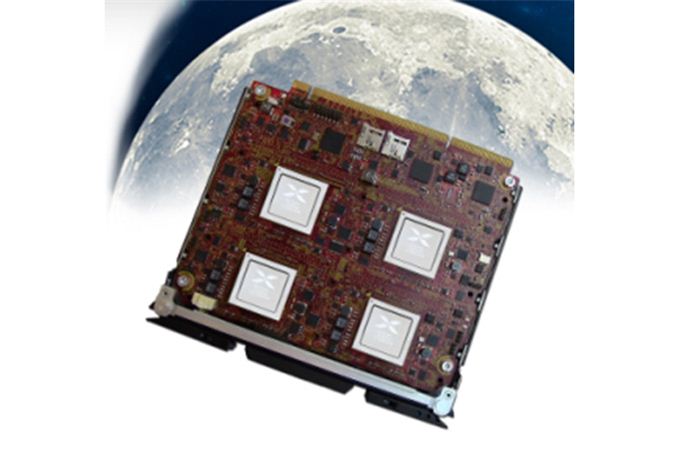 Our review of the Boston Viridis, one of the first Calxeda ECX-1000 based servers, was a pretty weird one. Instead of trying out different server workloads, we deliberately went for one of the few scenarios where the server might make sense: hosting light webservers. There were a few others like Content Delivery Network server or storage server, but those were about it. The quad ARM Cortex A9 inside the ECX-1000 was faster than the contemporary Atom SoCs, but missed the RAM capacity and raw performance of low power Xeons to be an alternative in most server workloads. The measured (!) 8 Watt per server node was however simply spectacular and the network fabric was one of the best in the industry. Calxeda was on the right track - they only needed more RAM and single thread performance in a server node.
Calxeda has announced its second generation server SoC yesterday, the EnergyCore ECX-2000. Based upon the more powerful ARM Cortex A15, this new SoC should be able to deliver up to twice as much performance at 1.8 GHz than the ECX-1000 at 1.4 GHz and offer four times more RAM (16 GB per node). Although we will not believe the performance claims until we have tested them ourselves, it is not impossible to speculate. Anand compared the Google Nexus 10 with the Samsung Galaxy Tab 3 8.0: the former has a Samsung Exynos 4 based upon a dual Cortex A15 at 1.7 GHz inside, the latter a very similar Samsung design, the 4212 based upong a dual Cortex A9 at 1.5 GHz.
| | |
| --- | --- |
| Benchmark | A15 vs A9 |
| Sun Spider 1.0 | 140% |
| Mozilla Kraken | 176% |
| Octane v1 | 168% |
It is impossible to estimate the performance of server SoCs by looking at browser benchmarks on tablet SoCs, but it gives us rough idea of how much extra crunching power the A15 delivers. At 7-zip.com we can compare an A15 at 1.7 GHz (Samsung Exynos 5250) with an A9 at 1.4 GHz (Samsung Exynos 4412):
| | | | |
| --- | --- | --- | --- |
| Benchmark | A9 | A15 | A15 vs A9 |
| LZMA compression | 1200 | 2270 | 189% |
| LZMA decompression | 2400 | 3560 | 148% |
As we posted before, the LZMA compression does have some similarities with typical server workloads. A Xeon "Sandy Bridge EP" 1.8 GHz scored 2793 with one thread, an EnergyCore ECX-1000 at 1.4 GHz scored 833 according to our own benchmarking. So we can estimate that a ECX-2000 would probably score around 1600, or similar to a modern Xeon at 1 GHz. Not earth shattering, but when you start looking at power consumption these numbers start to make sense.
Power
While the ECX-1000 needed 5 (1.1 GHz) to 6W (1.4 GHz per SoC), according to Calxeda the ECX-2000 needs about 7 to 10W (1.8 GHz). This equates to about 2.5 W per 1.8 GHz core. The best low power Xeon, the Xeon E3-1230L V3, has 4 cores (with HT) at 1.8 GHz with a TDP of 25W, or around 6W per physical core. Even though we do not know exactly what kind of server performance the ECX-2000 at 1.8 GHz will deliver, the limited data that we have makes it very likely that the ECX-2000 is going to be very interesting from a performance/watt point of view.
Of course, the real challenge will be the newly released Intel Atom C2000. Let us compare the new Calxeda SoCs with Intel's second generation of Server SoCs.