Having just finished up with the Lumia 920 and 820 at Nokia's Windows Phone 8 event, I just got seated at Motorola's On Display event. Expect live coverage right here starting in about 30 minutes!
Google's Eric Schmidt just took the stage: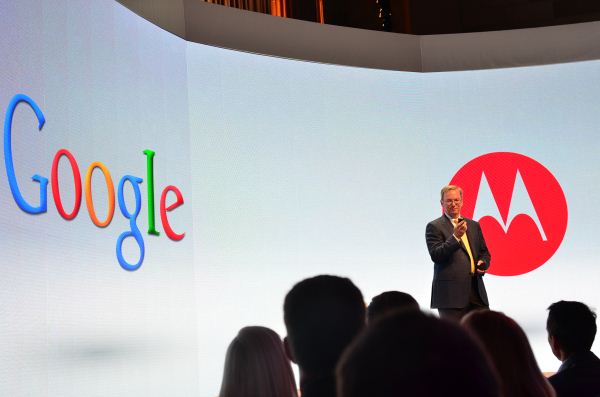 Eric is talking about how we got here. How we went from cellphones to pocket supercomputers, our current smartphones.
There are now 1.3M Android device activations per day, as of today. About 70,000 of those device activations per day are tablets. The installed base of Android devices is about 480M as of today.
A couple new devices being introduced today, the new Motorola starts today. We're going to learn about the direction the company is going to take, post-Google-acquisition.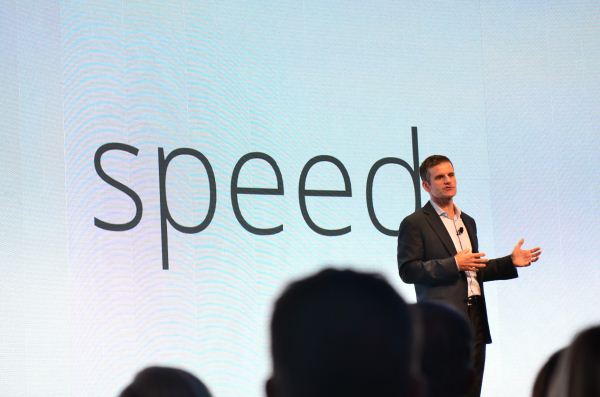 Three big bets, the first one is speed and 4G LTE (I like this one). The second bet is on power management. It sounds like we're headed towards a discussion of the benefits of Qualcomm's 28nm SoCs with integrated LTE. The third bet is Android.
"If users want the best Android device, they should be looking at a Motorola device."
All devices that launch today will have Jelly Bean by the end of the year. Developer editions of the phones announced today will also be made available.
Most devices launched in 2011 will be upgraded to Jelly Bean soon. Owners who don't get a Jelly Bean upgrade will be given a $100 discount on an upgrade to any of the phones announced today.
Announcing the next generation of Droid RAZRs.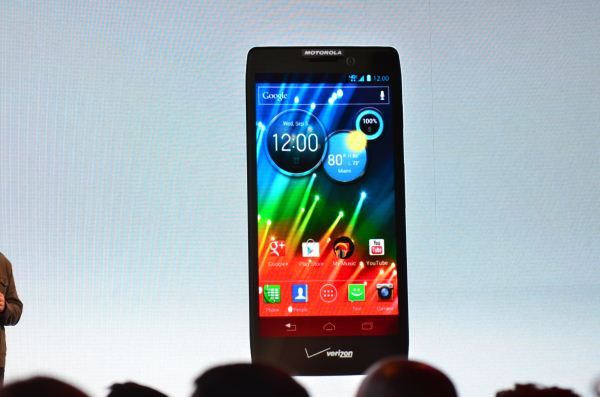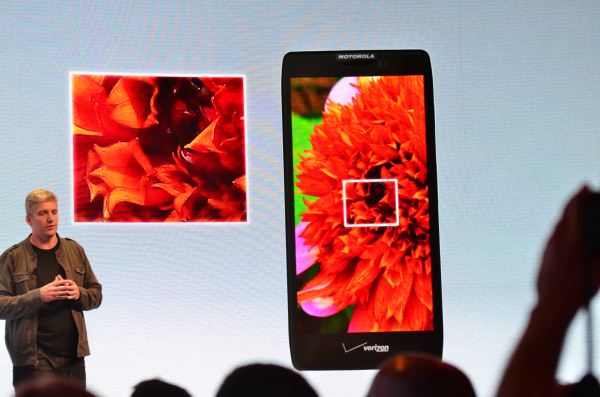 Droid RAZR HD: 4.7-inch display. 85% more color saturation than an iPhone 4S. Dual-core, Verizon 4G LTE support, Chrome comes pre-installed. 2500mAh battery. 131.9mm x 67.9mm x 8.4mm.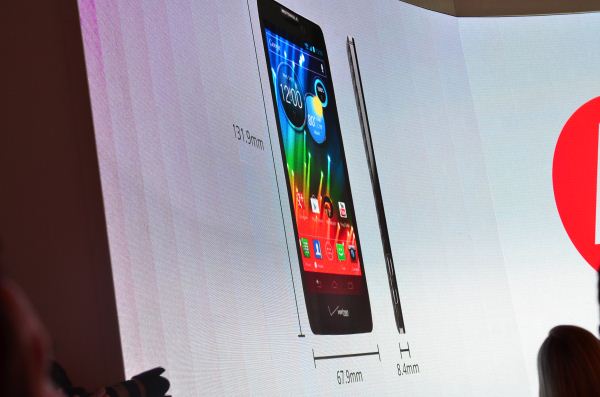 Droid RAZR MAXX HD: same specs as the RAZR HD, with a larger battery and 32GB of storage. Both of these will be available in stores before the end of the year.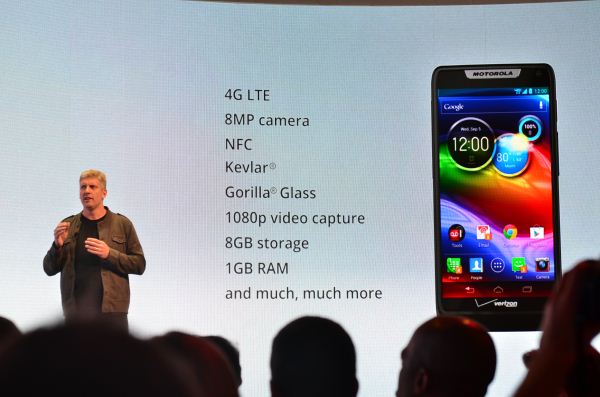 Droid RAZR M: 4.3-inch, "high resolution" display. Same 1.5GHz dual-core SoC from the RAZR HD, Verizon 4G LTE, 8MP camera, NFC, 1GB of memory, 8GB of storage. 2000mAh battery. $99 price, available next week, pre-order starting today.
Jelly Bean will be coming to all of these devices, Jelly Bean betas at the event today, but shipping with ICS initially.