Anand and I stopped by Motorola this afternoon and got to spend some time with a number of the handset-maker's newly announced products, including the RAZR MAXX, Droid 4, and Lapdock 500 Pro. We covered the announcement, but as a refresher, the RAZR MAXX is a RAZR with a gargantuan 3300 mAh (12.54 Whr) battery and slightly thicker profile, and the Droid 4 is a close relative that eschews the SAMOLED Advanced display for TFT-LCD and includes a 5-row QWERTY keyboard. Both include 4G LTE connectivity and a 1.2 GHz OMAP4430 SoC.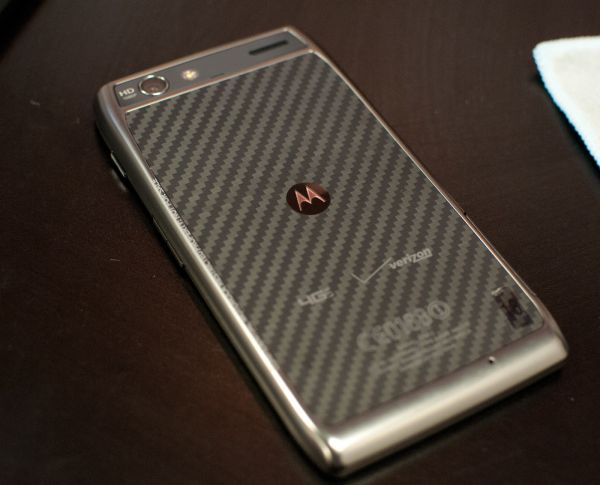 When playing with the RAZR MAXX, it's shocking how a phone with this large of a battery manages to not feel strangely heavy or bulky. Like a number of other Motorola devices, the RAZR MAXX's internal battery is also the higher voltage 3.8V nominal chemistry as well. The MAXX simply closes the thickness difference between the camera bulge and the backside and instead results in a flat surface. The best way to think of it is that the thickest part of the RAZR is no thicker on the MAXX, only the thinner carbon-fiber region puts on some bulk. I'm excited to see how the MAXX does in our battery life tests with that big of a battery.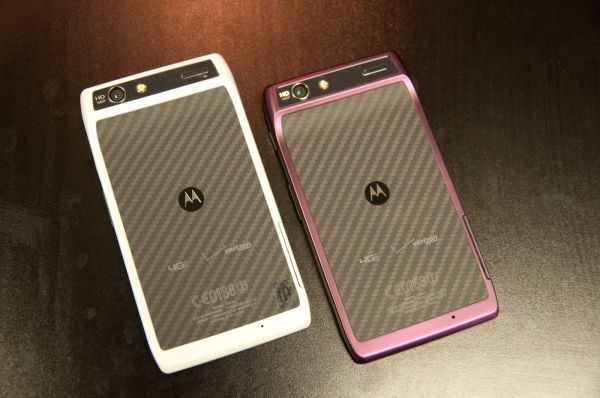 Motorola also whipped out the purple RAZR which we grabbed some shots of. The white and purple RAZRs are identical to the gunmetal grey device we've already reviewed.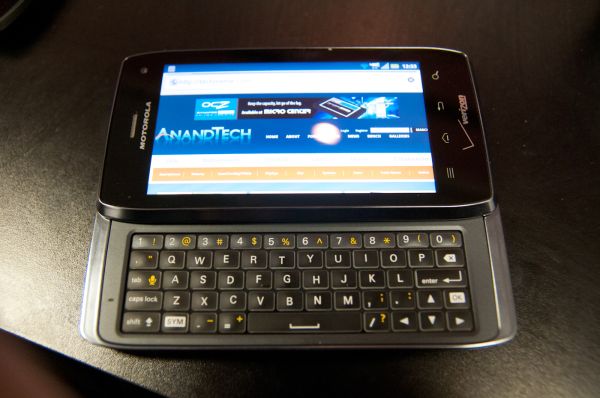 The Droid 4 looks and feels a lot like the RAZR, and doesn't bulk up that much with the addition of a QWERTY keyboard. I came away very impressed with the Droid 4's keyboard, which felt very communicative and comfortable, just like the Droid 3's. The Droid 4 includes a LCD-TFT with RGBW PenTile instead of the RAZR's RGBG Super AMOLED Advanced.
Lastly, we got a brief chance to touch and inspect the Lapdock 500 Pro, which feels like a much more serious, grown up, evenly-balanced notebook than the Lapdock 100. In addition, the Lapdock 500 Pro includes many more I/O options, including Ethernet, D-Sub, an SD card slot, and front facing camera.