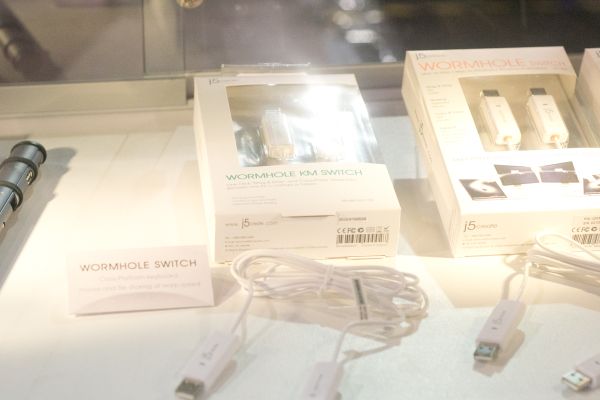 j5Create first revealed their Wormhole Switch as a simple way to control and share files across two Windows PC's. Connect both ends of the included cable to the separate computers, allow the driver to install, and then control both PC's from the keyboard and mouse of the one PC. The solution is simpler than remote desktop access solutions typically employed by IT professionals and was made more appealing when a version was released that brought the same fuctionality between PC's and OS X devices.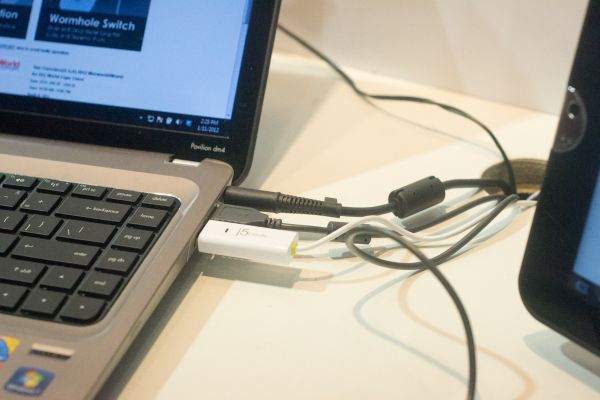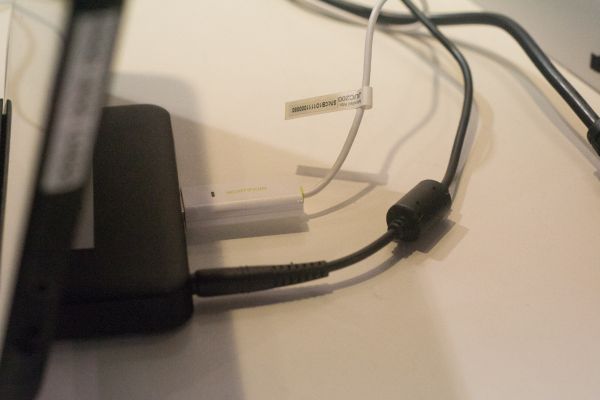 j5Create's Wormhole Switch connected to the PC (left) and the tablet dock (right)
More recently, KM functionality was expanded to include the iPad and Android tablets. The solution is effective and broadens the appeal of tablets as a second screen. In the demonstration, a docked Toshiba tablet was connected to a laptop, and the tablet was controlled using the mouse and keyboard on the laptop. This type of product isn't simply for people that shun the touch interface in favor of the keyboard/mouse paradigm; the broader appeal would be in being able to control both devices without ever having to shift paradigms, which could be a real productivity win.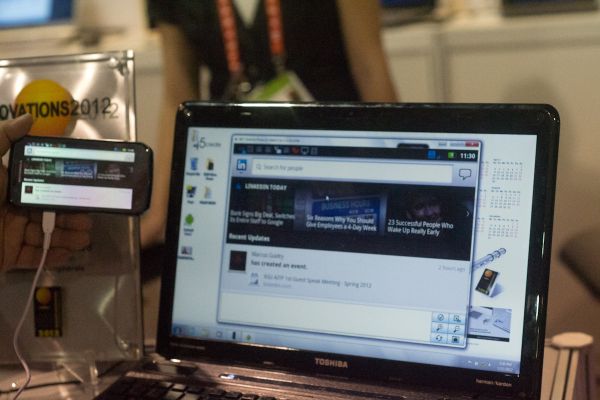 The Wormhole Switch uses Honeycomb's keyboard and mouse support, so though an app is necessary to operate, there's little overhead on the tablet in implementing the device. Pre-Android 3.0 devices don't have built-in external keyboard and mouse support, so for these devices j5Create has a new solution. The prototype version demonstrated produces a virtual machine instance of the phone on the desktop, like FXI's Cotton Candy device. The demonstration was rather slow at just a few frames per second, and demonstrates j5Create's challenge. In order to operate the VM at a more acceptable 30 frames per second, they need to optimize their software for the device and that requires access to source code. Until they get the access they need from a manufacturer, they're unlikely to put the device on the market.