Zalman's lineup at this year's CES was more evolutionary than revolutionary, and unfortunately some of the more interesting products (Zalman-branded SSDs and video cards) aren't yet bound for U.S. shores. That latter one is a shame, too, since Zalman produces some excellent aftermarket cooling for GPUs.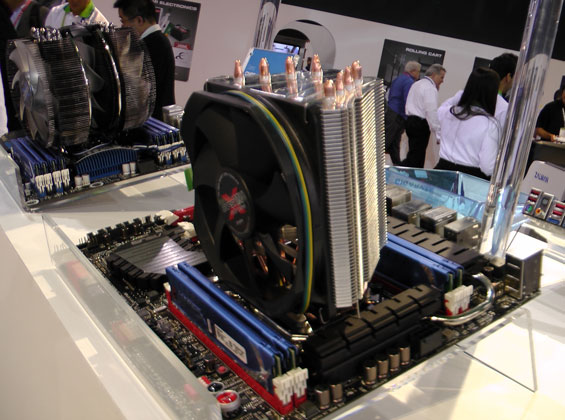 What we do have are evolutions of Zalman's existing lineup of CPU coolers. The CNPS series gets a series of small upgrades. The old flower-style Zalman HSF unit now has a more rigid circular design and a pair of heatpipes that circle the bottoms of the copper films; this is the CNPS8900. The tower-style CNPS11X sees a slight shift in design, and the "floating fan" CNPS9900MAX now has a very beefy big brother that holds three fans, one each in both floating sets of fins, and one in the middle.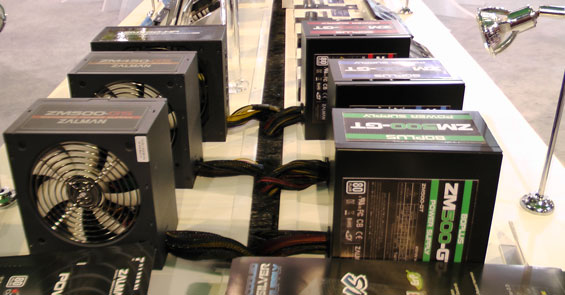 The line of power supplies Zalman had on display was unfortunately less than exciting. Their budget power supplies had no 80 Plus certification to speak of, while the more upscale line was just 80 Plus standard. Not particularly exciting and certainly not moving things forward.
Thankfully, cases were a little more interesting though again they feel like a small race to the bottom. I remember when the phrase "Zalman case" meant a giant fanless radiator you could put a computer inside. Some of the cases were more glitzy than others, but one model had an integrated LED temperature display, and another featured front-loading hot-swappable drive bays. All featured aggressive blue LED lighting.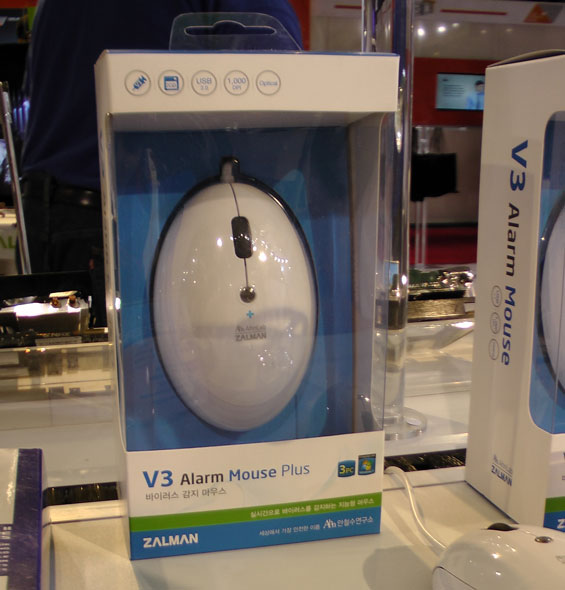 Finally, the most bizarre but amusing product available was an anti-viral mouse. It's a USB mouse that has anti-viral software on board, running at all times. Strange to be sure, but curious enough to warrant more investigation at a later date.