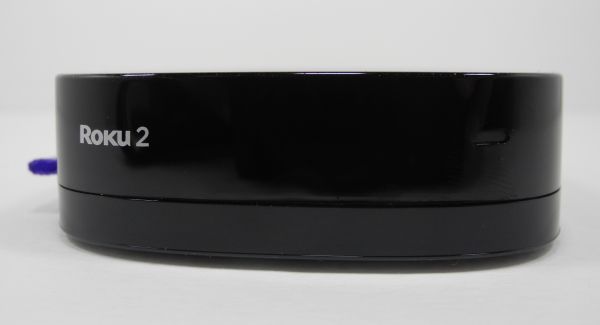 Roku just announced a software update that is rolling out to its Roku 2 and LT lines, bringing several changes that should bring a smile to many users faces. The only additional functionality coming to the devices is the introduction of MKV support. This is constrained to USB support for now; there remains no official local network streaming channel available, though unofficial channels have been available for some time. Gaming, WiFi and audio performance improvements have been included, and the Roku Channel Store has been updated to include options for purchasing accessories along with Roku devices. Lastly, an official Roku iPhone app is being introduced, with an Android version to follow. We'll explore these upgrades further shortly and report in as we learn more.
In this release, we focused on several improvements and enhancements:

Support for more games – Added improvements to the 3D game experience on Roku 2. The first games to take advantages of these improvements—Downhill Bowling 2, Castle Warriors and Frisbee Forever—will be available in the Roku Channel Store shortly and are designed to work with the Game Remote.
Mobile support – Added enhancements to support an official Roku iPhone app that will be in the iTunes App Store soon. Followed by Android for our non-iOS loving friends.
MKV playback support – If you have a Roku 2 XS, you can use the USB Media Player channel to play MKV movie files from USB drives. Also, MP4 video playback has improved.
Improved Wi-Fi performance – Added optimizations to enhance streaming quality and reliability over Wi-Fi in Roku 2 players.
Improved Bluetooth Game Remote battery performance – Prolonged the battery life of the Roku Game Remote when it is used in conjunction with Wi-Fi networking on the player.
Improved Game Remote responsiveness – Improved wakeup responsiveness of Roku Game Remove over Bluetooth for quicker actions during video playback.
Improved audio performance – Fixed the cause of intermittent audio dropouts with some stereo receivers.
Shop Roku Deals in the Roku Channel Store – Recently we added the ability to purchase Roku players within the Roku Channel Store; now you can bundle accessories with your purchase too, like an HDMI cable.