When we reviewed the 5th generation Airport Extreme and 4th generation Time Capsule, several people pointed out that the iOS 5 beta included an Airport configuration mode inside settings. This mode allowed for initial setup whenever the iDevice was in range of an unconfigured Airport.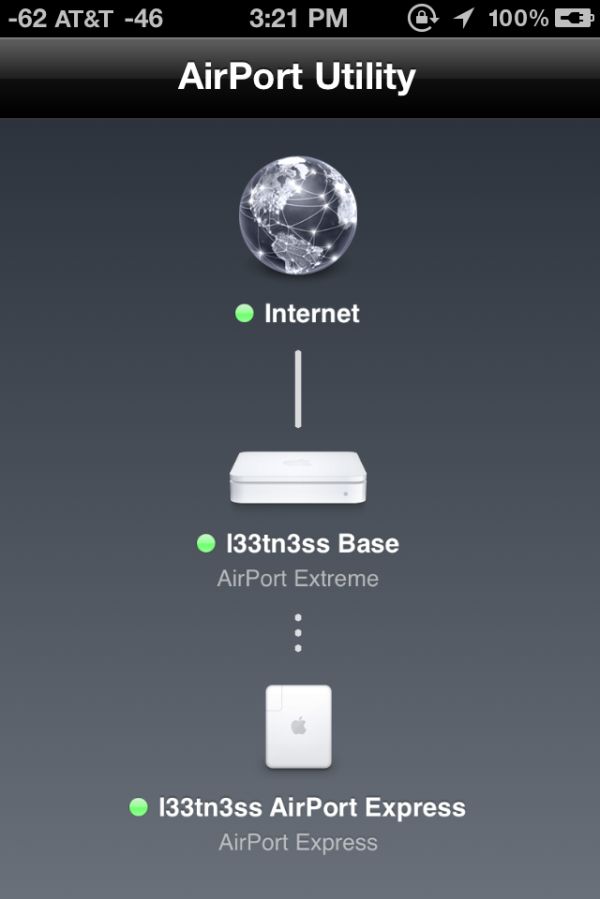 We heard grumblings later that Airport Utility was coming to iOS, and today Airport Utility for iOS appeared in the App Store. The application works for iPhone/iPod Touch sized devices, and on the iPad 1/2, though iOS 5 is a requirement for the application. This is yet another part of Apple's attempt to make computing possible without the expressed requirement of also owning a desktop, and eliminates another interesting edge case in that puzzle.
Thus far I've spent a while poking around inside the Airport Utility release and am impressed with the depth of configuration options present. While the desktop Airport Utility analog for OS X or Windows still has more options, the big things are here, including network setup, WiFi configuration (everything from SSID to wireless channels), a list of wireless clients and their RSSI, ability to reboot AirPorts, and even perform firmware updates. I've put together a gallery with most of the important menus below.
Source: Apple Store