Gateway Updates NV Series with WiMax
Gateway has announced their popular NV series of notebooks will be updated with more attractive looks, performance upgrades and lower prices. The headline model is the NV59C66U which features an Intel Centrino 6250 Wireless card to provide connection to 802.16e WiMax networks, along with conventional 802.11b/g/n WiFi support. The notebook is apparently aimed at the likes of realtors and salespeople who need fast internet access on a full-size notebook while on the move.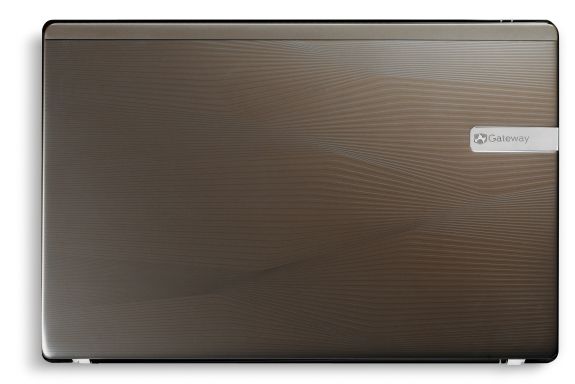 The new model features a 15.6" (1366x768) LED-backlit display, an Intel Core i3-370M running at 2.4GHz with Hyper-Threading, 4GB DDR3 RAM, and a 500GB HDD. It has a Blu-ray/DVD drive, three USB 2.0 ports, HDMI and VGA ports, and Gigabit Ethernet. It weighs 5.72 lbs. with its 6-cell battery and runs Windows 7 Home Premium 64-bit.
This model will be followed by many updated models in the rest of the NV series that should offer something for everyone with a choice of Intel Core i3/i5 and AMD Athlon and Turion II processors supported by up to 4GB DDR3 RAM (capable of up to 8GB). Storage will range from 320GB to 500GB. Conventional WiFi and Gigabit Ethernet connectivity and integrated webcams are standard across the range, along with media card readers and HDMI ports. It looks as though specs will be pretty similar to the outgoing range, so presumably there will be some price drops. You can see the news story on the current models here.
The NV series continues to have relatively low resolution 15.6" (1366x768) and 17.1" (1600x900) LED-backlit displays. They all feature trackpads with gesture support, trackpad lock, and numeric keypads, though there will be options with DVD or Blu-ray drives. They all come with Gateway's MyBackup software to provide simple, worry free backup options. Once again, the "Social Networking" button returns, to provide quick access to websites such as Facebook, YouTube, and Flickr. The new models will be available in the coming weeks starting at $480. The NV59C66U with the integrated WiMax is available now for $700.