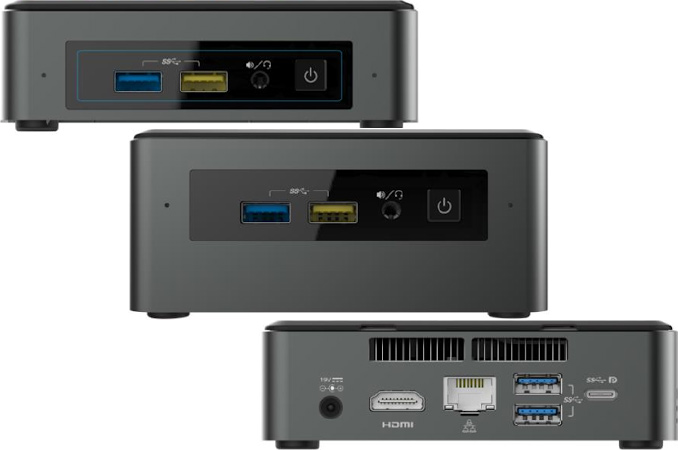 ASUS and Intel late on Tuesday announced that they had agreed to a term sheet involving Intel's NUC business, ensuring the continued support of existing NUC hardware as well as the development of new designs. Under the terms of the deal, ASUS will receive a non-exclusive license to existing Intel's NUC systems designs, the right to develop future designs, and an obligation to support existing NUCs. The world's largest motherboard supplier and one of the top 10 PC makers will thus take over a significant portion of the NUC program.
"As we pivot our strategy to enable ecosystem partners to continue NUC systems product innovation and growth, our priority is to ensure a smooth transition for our customers and partners," said Sam Gao, Intel vice president and general manager of Intel Client Platform Solutions. "I am looking forward to ASUS continuing to deliver exceptional products and supporting our NUC systems customers."
"Thank you, Intel, for your confidence in us to take the NUC systems product line forward," said Joe Hsieh, ASUS chief operating officer. "I am confident that this collaboration will enhance and accelerate our vision for the mini PC – greatly expanding our footprint in areas such as AI and AioT. We are committed to ensuring the excellent support and service that NUC systems customers expect."
The move comes as Intel last week announced that the company will be exiting the NUC business – one of several strategic shuffles made by Intel in the past couple of years that has seen the company exit many of its non-core businesses. With Intel doubling down on chip design and fabrication, these business units have frequently been sold to other parties, such as Intel's SSD/NAND business (now Solidigm/SK hynix) and Intel's pre-built server business (now MiTAC).
Under the terms of the proposed deal, ASUS will form a new business unit called ASUS NUC, which will be able to produce and sell Intel's 10th through 13th generation NUC PCs, as well as rights to develop future NUC designs. The deal also obligates ASUS to provide support for the platform, with Intel and ASUS both reiterating the importance of continued support (and business continuity) of the platform.
Curiously, the deal is explicitly nonexclusive; so despite ASUS being set up to be Intel's successor in the NUC space, ASUS isn't necessarily getting the NUC market to itself – though Intel isn't announcing any other licensees at this time, either. The limited details on the deal also do not mention ASUS taking on any employees from Intel's existing NUC group, so it seems this will not be a wholesale business unit transfer like other units such as SSDs have been.
In any case, licensing Intel's NUC business should greatly strengthen ASUS's position within the compact PC market. Even with their vast engineering resources and a broad lineup of products, ASUS has only offered a limited range of NUC-sized PC products. The company currently offers its PN and PB series of mini-PCs, along with some ExpertCenter desktop models that fit in the SFF category. The PN series could be termed as clones of the mainstream NUCs, and ASUS has a wide variety of notebooks that probably render the NUC Laptop Kits irrelevant. However, ASUS currently doesn't have equivalents of the NUC Enthusiast and NUC Extreme models or the NUC Compute Elements.
Ultimately, those NUC products will be complementary to ASUS's current lineup of mini-PCs and SFF systems, allowing ASUS to grow its overall footprint in the compact PC space. The deal is also a win for the existing NUC ecosystem, as current users are assured of support and warranties will continue to get honored.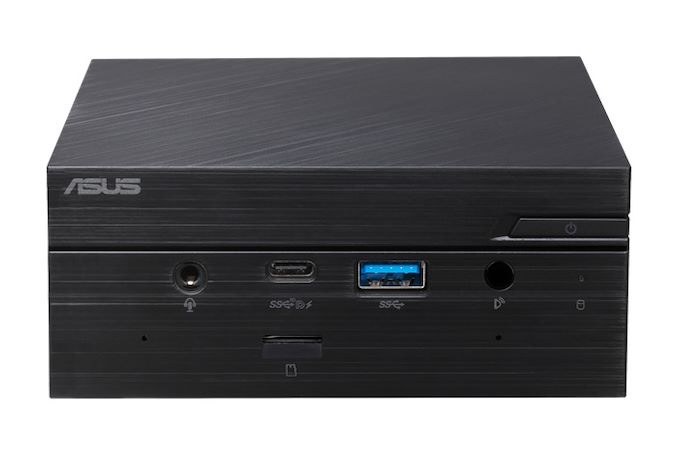 The PN Mini-PC Series - NUC Mainstream's ASUS Avatar
Looking forward, there is plenty of scope for continued innovation in the NUC space under ASUS. For example, allowing USB-C PD to power the NUCs, or even PoE support for the NUCs targeting industrial applications, are low-hanging fruits. ASUS is probably among the few companies in the world that can afford to continue to innovate while running the current program at scale.
One big question is who will be producing existing and future NUCs. Intel outsourced at least some of its NUCs to third parties like ECS and Pegatron under OEM deals, which is a normal practice. By contrast, ASUS outsources a significant portion of its production to Pegatron, its daughter company. We do not know who exactly produces the 10th - 13th Gen. NUCs for Intel at the moment, but if it is not Pegatron, it remains to be seen whether ASUS will continue to order systems from the current supplier, or will try to transfer production to its usual manufacturing partner.
Source: Intel