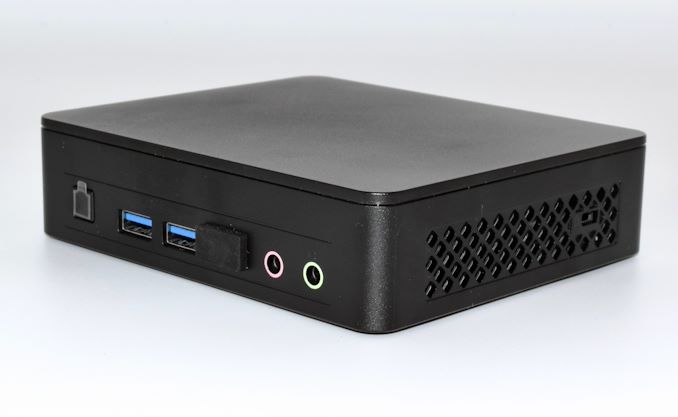 Intel has disclosed today that it will halt further development of its small form factor Next Unit of Compute (NUC) PCs. The tech giant expects its partners to take over and keep serving markets served by its NUC systems as it focuses on much more profitable chips businesses.
"We have decided to stop direct investment in the Next Unit of Compute (NUC) Business and pivot our strategy to enable our ecosystem partners to continue NUC innovation and growth," a statement by Intel reads. "This decision will not impact the remainder of Intel's Client Computing Group (CCG) or Network and Edge Computing (NEX) businesses. Furthermore, we are working with our partners and customers to ensure a smooth transition and fulfillment of all our current commitments – including ongoing support for NUC products currently in market."
Intel entered PC business with its ultra-compact NUC desktops in 2013, around the time it exited motherboards market. Initially, the company only targeted SOHO market with its NUC barebones and PCs, but eventually it greatly expanded its NUC range with systems aimed at corporate users that need things like remote management and appropriate support, and even gaming machines.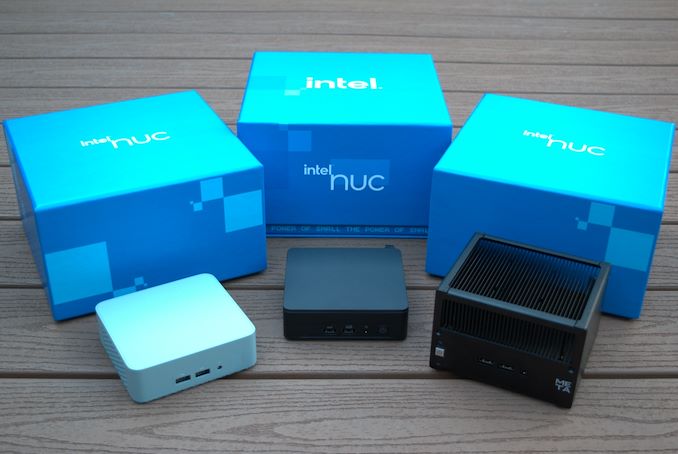 Intel's NUC systems have garnered considerable popularity over the years, going toe-to-toe with similar offerings from established PC brands. While small form factor existed before the NUC (and will exist after), Intel's efforts to invigorate the space with its NUC designs were by and large successful, and a lot of the public experimentation we've seen done in the space over the last several years has come from Intel.
Nevertheless, Intel's OEM partners/rivals haven't been standing still during this time, and Intel has fallen behind in some areas. None of Intel's NUCs ever moved to being powered via USB Type-C (something ASUS already does), and Intel's more recent enthusiast NUCs have struggled to differentiate themselves from the competition. Overall, maintaining a wide variety of desktops and laptop platforms has been somewhat taxing (if not distracting) for Intel, whose primary focus lies in the semiconductor industry, rather than finished devices.
While Intel isn't citing any specific reasons in their decision to wrap up development of new NUC PCs, given the contracting PC market and the intense rivalry therein, we wouldn't be surprised if Intel was being rocked by the same market forces that have been putting a squeeze on other PC OEMs. Intel has already reduced its focus on NUCs in the recent years, never offering Performance versions of its 12th and 13th Generation NUCs – and we cannot say that that those machines were missed by the audience. Meanwhile, Intel's enthusiast-grade Extreme NUCs have evolved to be more like fully-fledged desktops rather than compact systems, getting farther and farther away from the NUC's tiny roots. And while the add-in card form-factor used by the NUC Extreme lineup has always looked promising, it is unclear whether they have even been a success for Intel.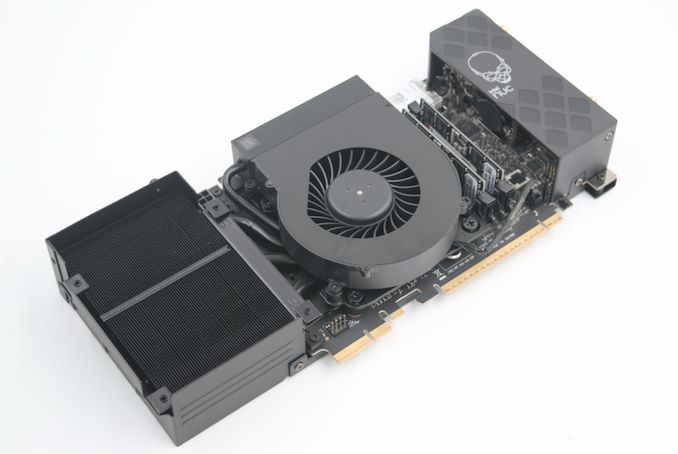 Ultimately, as Intel has continued to shed and shutter non-core businesses, it is not entirely unexpected that Intel is axing its NUC program. In its place, the company is urging its OEM/ODM partners – whose bread and butter is designing and selling complete systems – to continue producing and innovating on compact machines for the small office/home office market, business clientele, and gamers. This leaves Intel free to refocus on the highly lucrative chip manufacturing business, as CEO Pat Gelsinger has made a priority over the past couple of years.
Intel's NUC will not be the first business divested by Intel in the recent years. To focus on development on leading-edge CPUs, GPUs, and other lucrative products, Intel left the NAND memory and SSD businesses, axed Optane SSDs, ceased development of notebook models, and even sold its prebuilt server business to MiTAC.