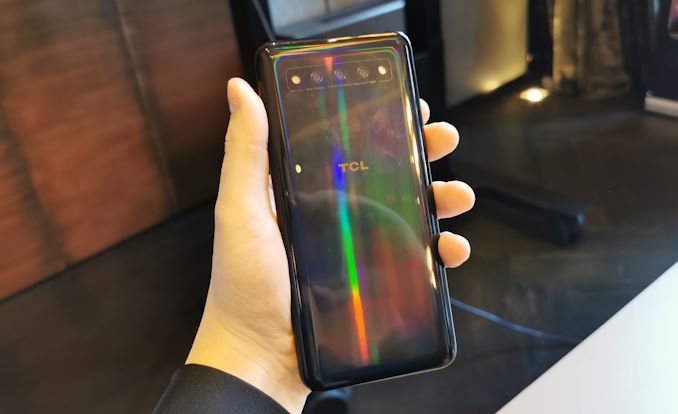 One of the things I love about TCL is its willingness to show off internal conceptual designs to the press. It's something we see in the car industry all the time, however it's quite rare in the consumer technology space AnandTech operates in. This year TCL had a couple of demos for us: a seamless smartphone unibody design, and a unique display that redefines what 'edge' really means.
TCL One Piece: The Monkey D. Luffy of Smartphones
Unless you're eating too much Gum Gum fruit, TCL's singular unibody One Piece design is quite something to behold. The demo the company presented to us was a smartphone with no visible buttons and no visible holes – a complete device designed to be ingress-free. There are no speaker vents, no charger cable, no headphone jack, no fingerprint sensor, no power button, no volume buttons.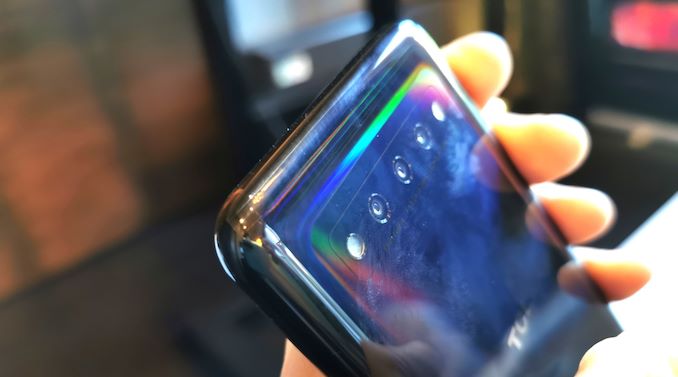 These are all 'solveable' items to TCL. The screen can become the speaker, the device can be wirelessly charged only, the fingerprint sensor can be under the screen, the screen can be turned on by a double tap, and the volume can be controlled in the UI. If the rear camears are flush with the rear, it feels seamless. It's the first smartphone-like device that actually is!

So this is just a technology demo, a showcase. The device on hand isn't coming to market as is, TCL just wanted to show us that they can think of ideas like this and execute. TCL stated that ultimately this sort of idea is more likely to come to a wearable like technology than a smartphone, but it indicates something that they are investigating.