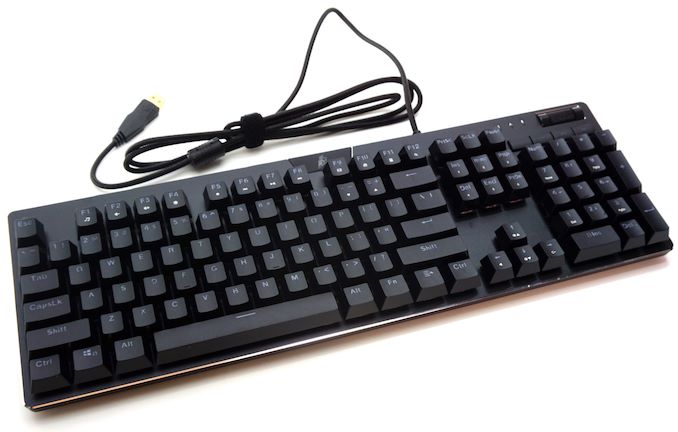 Gaming peripherals are one of the most popular segments of the market these days. Dozens of companies on every continent are actively competing for a piece of the market share, leading to the availability of a great variety of products for consumers. As the size of the gaming market itself constantly expands, the gross income of almost every reputable company increases even though the competition constantly expands. The only issue that companies have these days lies on innovation – the sheer number of products and limited design possibilities makes it very difficult for manufacturers to truly differentiate from their competitors.
Today we are having our very first look at a product from 1STPLAYER, a company originating from China. 1STPLAYER is relatively unknown to the US/EU but they have a very strong presence in Asia and boast impressive manufacturing capabilities. The company recently decided to expand into the EU and the US. Although, for the time being, 1STPLAYER has an official distributor only in the UK and Ukraine, their products can also be easily found for sale online in the US.
The product that we will be reviewing today is the Bullet Hunter MK6 mechanical gaming keyboard. In terms of features, the Bullet Hunter MK6 probably does not have any unique ones that we can point out in this introduction, as several competitive products sport similar, or even identical, features lists. However, the pricing of the Bullet Hunter MK6 is extremely aggressive for a programmable mechanical keyboard with RGB backlighting, as it is currently retailing for less than $65.
Packaging and Bundle
We received the Bullet Hunter MK6 in a simple, all-black cardboard box with very little artwork to speak off. The box is by all means very basic and is meant only to provide some protection to the keyboard during shipping. Considering the weight of the keyboard, it probably is a little undersized as well, but we did receive our sample safely over intercontinental shipping.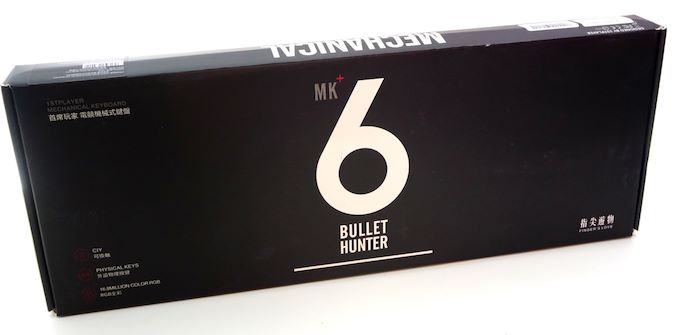 Inside the box, we found a CD with the keyboard's software, a very basic user's manual, one plastic keycap puller, one metallic switch puller, and a few spare mechanical switches.