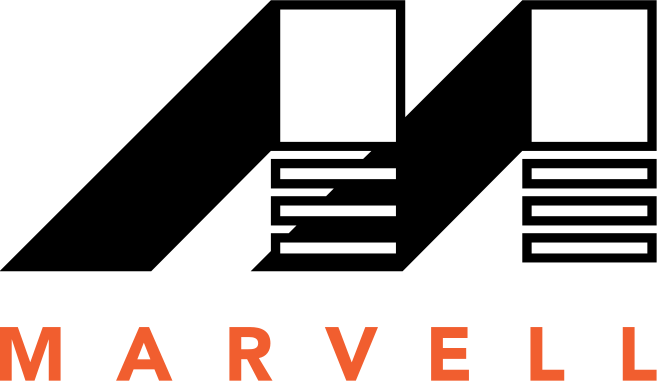 Marvell on Monday announced that it had reached an agreement to buy the networking specialist firm Aquantia for $452 million. The acquisition will allow Marvell to significantly augment their current networking capabilities, with the company intending to use Aquantia's technology in future PC, enterprise, and especially in-vehicle applications.
Under the terms of the deal, Marvell will pay Aquantia shareholders $13.25 per share in cash, bringing the total value of the deal to $452 million. The transaction has already been approved by board of directors of both companies, and subject to regulatory approval, is expected to close by the end of calendar year 2019.
Aquantia for its part is best known for their Multi-Gig (2.5G/5G/10G) Ethernet controllers for a variety of markets, including PC, datacenter, and automotive. In fact it's this latter market that seems to have caught Marvell's eye, as the bulk of Marvell's official press release is dedicated to talking about automotive applications. Marvell in particular is looking to grow their high-speed in-car networking product portfolio, with Aquantia's multi-gig technology helping Marvell to deliver products with enough bandwidth for level 4 and level 5 autonomous driving systems. Fittingly, on a broader basis Marvell is expecting the market for in-vehicle networking to grow significantly over the coming years, citing one study that expects over 350 million ports by 2022.

Meanwhile, commenting on the buyout from their end, Aquantia's CEO and chairman Faraj Aalaei had this to say:
"Marvell and Aquantia share a vision where the network – whether in an autonomous vehicle, an enterprise application or in cloud infrastructure – can seamlessly power the data economy. This is a fantastic opportunity as our customers will benefit from Marvell's global scale and expanding footprint in Multi-Gig network applications."
It's also noteworthy here that along with Aquantia's technology, Marvell will get to acquire Aquantia's business connections. This includes Aquantia's collaboration with NVIDIA for their Xavier and Pegasus Drive AGX systems, which in turn are expected to be adopted by a number of auto makers. So this potentially opens the door to a much larger market for Marvell.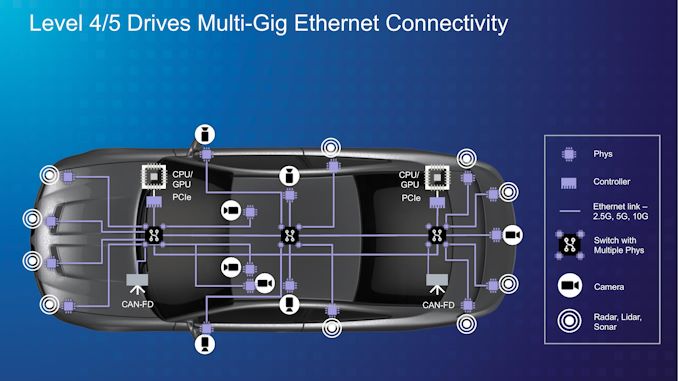 Overall the buyout of Aquantia is the latest high-profile acquisition for Marvell. The company previously picked up CPU and SoC specialist Cavium in late 2017, using their technology to improve Marvell's own SoCs. With the addition of Aquantia, Marvell has developed a rather deep portfolio of products and IP that can be used by a variety of applications, from embedded to automotive to the datacenter.
As for Aquantia, it's worth noting that the sale comes at a time where the company has been struggling to grow out of startup mode and become profitable. Also released today were the company's Q1'19 earnings, where Aquantia lost $13M on $17M in revenue. These sorts of acquisitions are negotiated over many months, so the Marvell buyout shouldn't be a direct reaction to their Q1 earnings. But on the whole Aquantia hasn't been in the black yet, making an acquisition one way to stabilize the core business.
Related Reading:
Source: Marvell