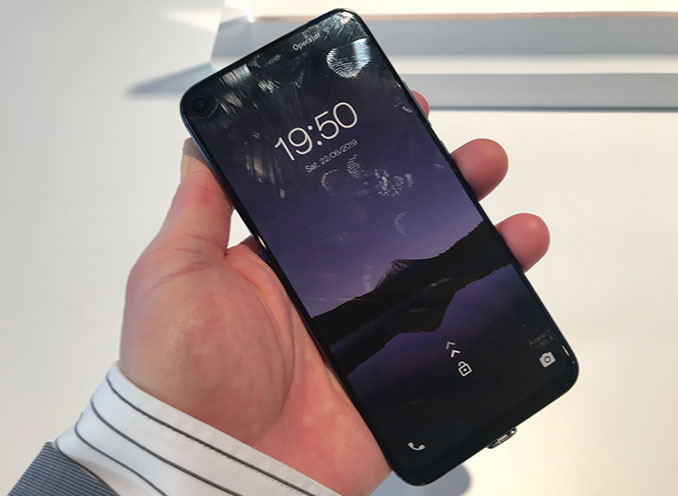 Right now, TCL produces smartphones under two major brands. For the Alcatel brand the company produces entry-level and mainstream handsets, whereas under the BlackBerry brand it makes specialized smartphones for those who need an advanced security and/or a QWERTY keyboard. This product segmentation means that at present, TCL is not addressing the market for 'classic' higher-end smartphones. However this is going to change later this year, when TCL launches the Alcatel 7 series and their first 5G handset.
TCL demonstrated a mock-up of the Alcatel 7 5G smartphone at Mobile World Congress last week. The handset will use TCL's 6.39-inch (or 6.5-inch) LCD display with a 2340x1080 resolution, 600 nits brightness, a 1500:1 contrast ratio, and hole-punch selfie camera that the company showcased earlier at the trade show. Unfortunately TCL is not disclosing the SoC + modem platform it intends to use for the smartphone (though, the list of 5G modems available on the open market is currently limited), but says it will be paired with 6 GB of RAM, and 64 GB of NAND storage.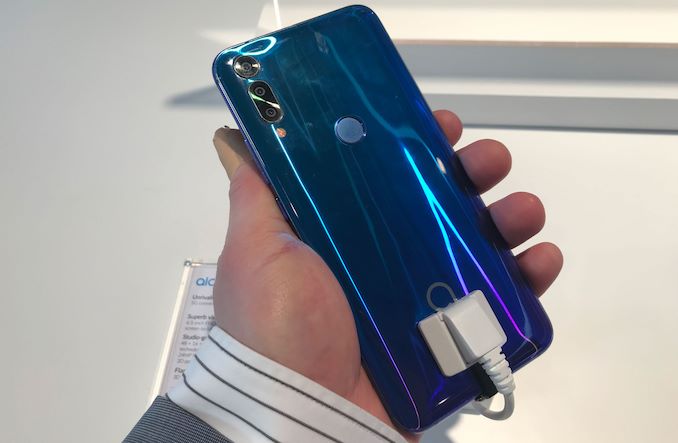 The imaging capabilities of the Alcatel 7 5G handset will include a triple-module (48 MP + 16 MP + 5MP) rear camera array with a dual-tone LED flash, and a 24 MP front camera. Both cameras are expected to support the TCL's 4-in-1 big pixel technology, and of course, some AI-based features.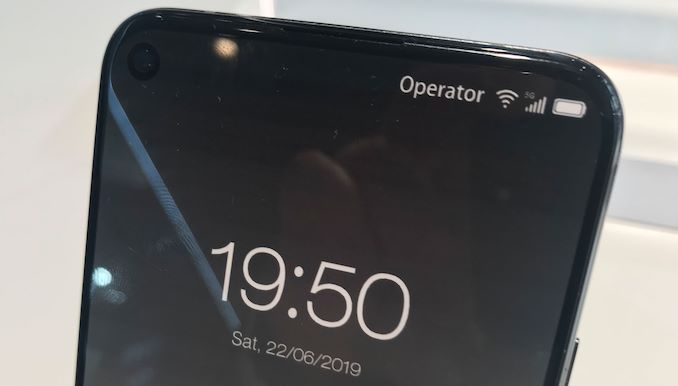 When it comes to overall design of the Alcatel 7 smartphone, it will feature a metal frame, 2.5D glass on the front, and 3D glass gradient cover on the back. Since the phone relies on an LCD display, it's not possible to use it with an in-screen fingerprint scanner, which is why the scanner is more traditionally located on the back-side of the handset.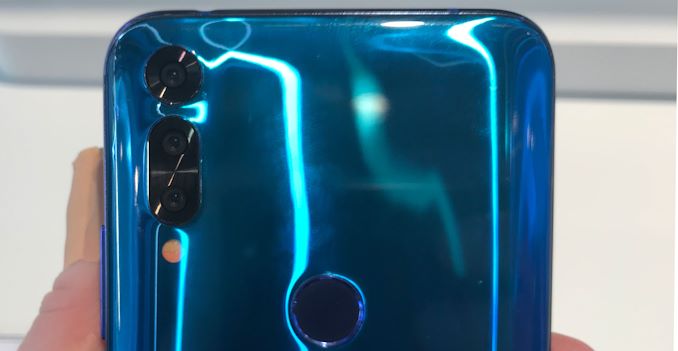 Since it's equipped with a sizable 6.39-inch (or even a 6.5-inch) screen, the Alcatel 7 is rather big overall. But if nothing else, TCL is putting that space to good use, and they'll be equipping the phone with an above-average capacity 4000-mAh battery – though it will be interesting to see what the 5G modem does to overall battery life. Meanwhile, as far as the feel of the phablet-sized phone goes, since the backside of the phone is rounded, it does not feel thick despite the size, and is rather comfortable to hold.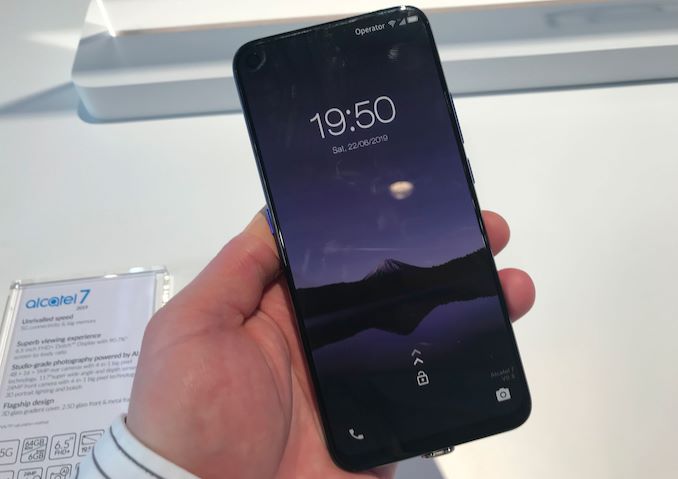 TCL intends to start shipments of its Alcatel 7 5G handset sometime later this year. Since TCL's biggest market for Alcatel phones is Europe, it makes a lot of sense for the company to wait till 5G networks are deployed in the region and then launch the product commercially. Meanwhile the company is tight-lipped about pricing of the Alcatel 7, but since the phone is aimed at a segment currently untapped by the brand, it will naturally cost more than existing smartphones Alcatel phones.
Related Reading:
Source: TCL