HP on Monday introduced improved versions of the ZBook mobile workstations it launched earlier this year. The new "Boosted" flavours of HP ZBook Studio, HP ZBook Studio x360, HP ZBook 15a, and HP ZBook 17 feature up to six-core Core i9 or Xeon processors, NVIDIA Quadro P2000/P5200 graphics adapters, RAID storage, and up to 128 GB of DRAM.
"Boosted" versions of HP's 2018 ZBooks are not entirely new products; they are the virtually the same laptops introduced earlier this year with select performance improvements and "maximum" configurations (e.g., they feature 32 to 128 GB of RAM installed across all DIMM slots). Despite the fact that a key feature of Intel's Core i9-8950HK processors for notebooks is unlocked multiplier and overclockability, neither of "Boosted" ZBooks support this functionality, with HP citing that overclocked CPUs may have a shorter lifespan than chips operating at their stock clocks.
Generally, the new processor brings in higher frequencies (2.9 GHz vs 2.6 GHz on Core i7-8850H) and a larger cache (12 MB vs. 9 MB on Core i7-8850H). Meanwhile, upgrading from NVIDIA's Quadro P1000 (GP107, 640 CUDA cores) to Quadro P2000 (GP106, 1024 CUDA cores) brings considerably higher performance, which will be much appreciated by demanding content creators. Now, let's move on to details about the actual systems.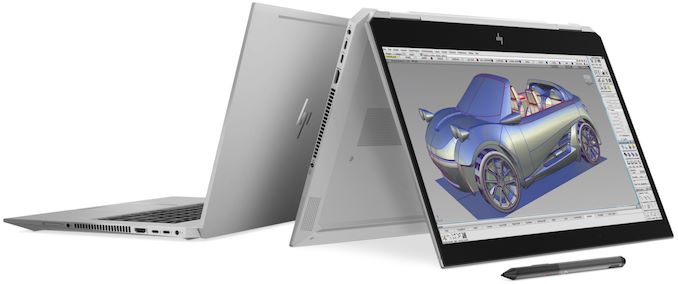 The "Boosted" versions of HP's ZBook Studio and ZBook Studio x360 are equipped with Intel Core i9-8950HK processors, 32 GB of DDR4-2667 DRAM (Intel Xeon-based "non-Boosted" machines also feature ECC DRAM), an NVIDIA Quadro P2000 GPU, and two 1 TB M.2 SSDs in RAID-1 mirroring mode for improved reliability. Since we are talking about ultimate PCs with no compromises, the "Boosted" models are equipped with HP's DreamColor 15.6-inch 4K IPS anti-glare LCDs featuring a 600 cd/m² brightness, and supporting 100% of the AdobeRGB color gamut.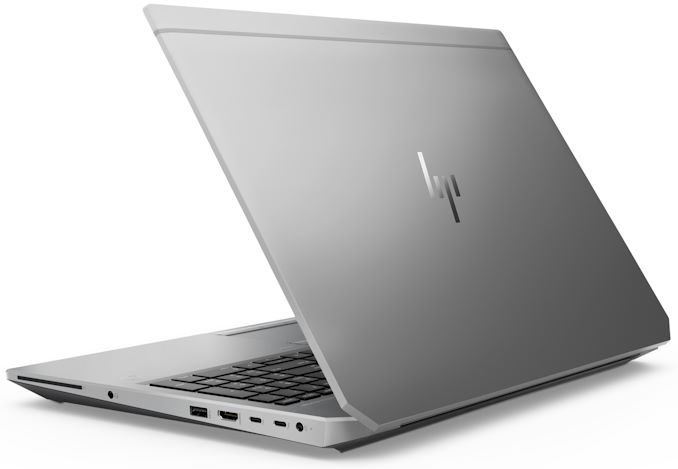 Moving on to HP's ZBook 15 G5 and 17 G5 "Boosted" machines. Select versions of such laptops will come with a Core i9-8950 HK CPU and 64 GB of DDR4-2667 memory, but ultimate flavours will be equipped with Intel's Xeon E-2186M processor and 128 GB of DDR4-2667 ECC memory. For those who need a massive amount of DRAM for their workloads, 128 GB in a laptop (a world's first, by the way) make a great deal of sense. Just like the case of the "Boosted" ZBook Studio-series machines, the "Boosted" ZBooks feature two 1 TB PCIe/NVMe SSDs running in RAID-1 mode. Keep in mind that HP's ZBook 15 G5 can house multiple drives and feature up to 6 TB of storage space. As for graphics/display subsystem, the notebooks come with up to NVIDIA's Quadro P2000/P5200 (15/17-inch models) and HP's DreamColor 15.6 or 17-inch 4K IPS anti-glare displays.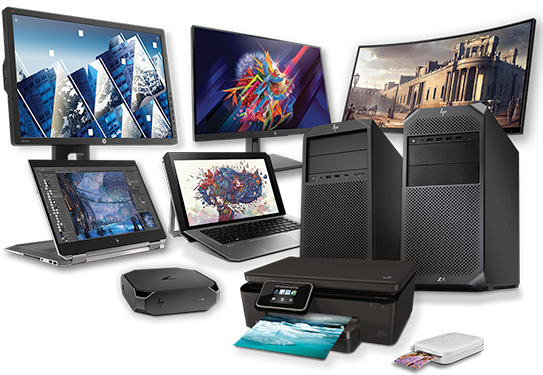 Also announced today is HP's Z Club device as a service (DaaS) program. The program is currently at the pilot stage, and will enable a limited number of customers to pick up select HP hardware bundles (laptops, displays, components, etc.), try them for 90 days, and then lease them from HP for a fixed monthly payment. The company so far has not disclosed specs of hardware it offers, but only says that a monthly payment will be from $100 to $250.
Related Reading: