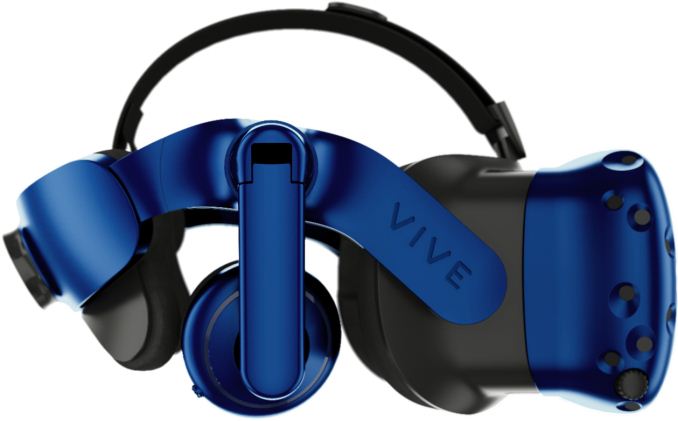 HTC has kicked off pre-orders this morning for their previously announced HTC Vive Pro Head Mounted Display, setting the price on the standalone HMD at $799. Furthermore, any Vive Pro HMDs purchased by June 3rd, which will begin shipping on April 5th, includes a free six-month trial to Viveport Subscription where owners will get the chance to play 30 titles with their new HMD. Meanwhile, the company has also announced a $100 price drop for the current Vive full kit. This price reduction brings it down to $499 globally.
The HTC Vive Pro VR HMD is aimed towards consumers and professionals who love want to be on the bleeding edge of VR hardware. While not a full generational update over its predecessor, the Vive Pro comes equipped with dual 3.5-inch OLED displays with a combined resolution of 2880x1600 at 90 Hz refresh rate. This increase in resolution over the current Vive (78% more pixels) significantly increases the resulting image clarity. However, it's worth noting that the FOV remains at 110° - the same as the Vive (non-Pro). Additionally, the Vive Pro features integrated headphones with a built-in amplifier as well as dual microphones which HTC says creates a 'heightened sense of presence and sound through noise cancellation capabilities'.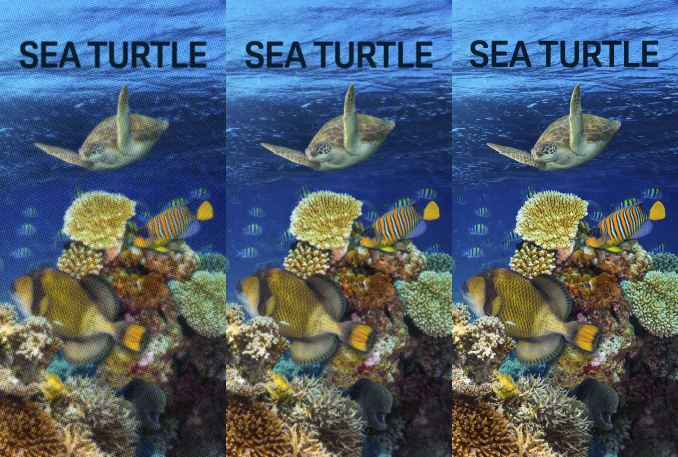 The Vive Pro was also redesigned for increased comfort using a head-strap which balances the weight of the headset more evenly and features simple adjustment buttons for users who wear glasses. The Pro works with both SteamVR tracking 1.0 and 2.0 so existing Vive customers are able to upgrade the headset only while continuing to use current generation controllers and base stations. In essence, users are receiving a unit with increased resolution, integrated audio, and a redesigned headset strap for comfort.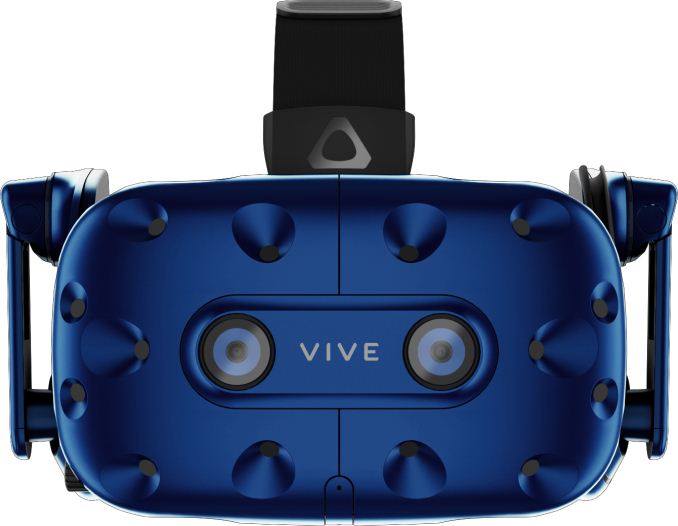 We are hoping to hear more about the Vive wireless adapter using Intel's WiGig technology to get rid of the cords. However it would seem that HTC isn't revealing anything about its availability at this time.
HTC Vive and Vive Pro HMDs
Vive
Vive Pro
Screen
Dual 3.6" diagonal AMOLED
Dual 3.5" diagonal AMOLED
Resolution
1080 x 1200 pixels /eye
(2160 x 1200 Combined)

1440 x 1600 pixels /eye




(2880 x 1600 Combined)

Refresh Rate
90 Hz
Field of View
110°
Audio
Not integrated
Hi-Res certificate headset
Hi-Res certificate headphone (removable)
High impedance headphone support
Input
Multifunction trackpad
Grip buttons
Dual-stage trigger
System button
Menu button
Integrated microphone
Integrated Microphones


Multifunction trackpad




Grip buttons




Dual-stage trigger




System button




Menu Button

Connections
HDMI
USB 2.0
Stereo 3.5mm headphone jack
Power
Bluetooth
USB-C 3.0
Displayport 1.2
Bluetooth
Camera
Yes
Yes, 2 x
Sensors
Steam VR Tracking
G-sensor
Gyroscope
Proximity

Steam VR Tracking




G-sensor




Gyroscope


Proximity
IPD sensor
Ergonomics
Interpupillary distance and lens distance adjustment
Eye relief with lens distance adjustment
Adjustable IPD, headphones, head strap
Price
$499 (Complete Kit)
$799 (HMD Only)
Related Reading:
Source: HTC