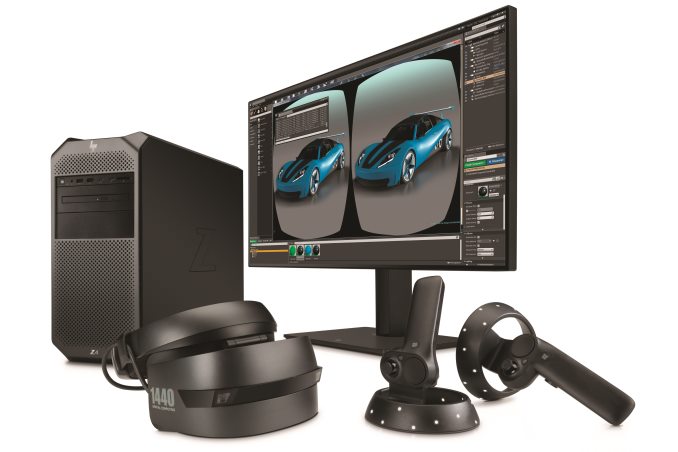 Today, HP has released information on the update to its Z4 workstation line. The Z4 workstation is now available with both Xeon W and Core-X based processors for the new generation, both based on Intel's latest high-performance Skylake-SP core. Options for Xeon W, which will enable RDIMMs to be used, include the range of eight on-roadmap processors, from the quad core W-2123 ($294) up to the flagship W-2195 offering eighteen cores ($2550) in a 140W envelope. The Z4 lineup is also able to support the Intel Core X (Skylake-X) processors from the consumer high-end desktop line.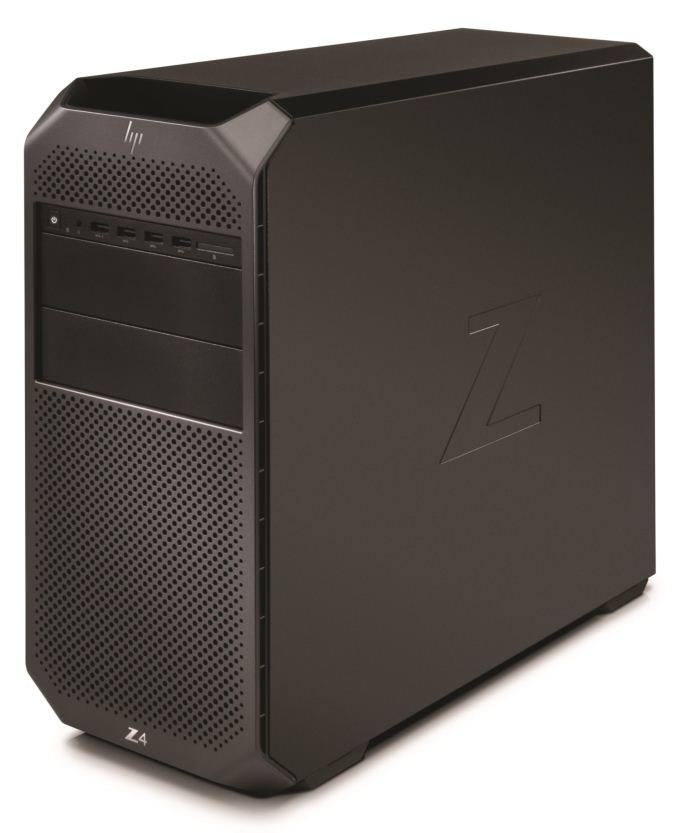 Access to the Skylake-X processors will give customers the ability to step into the workstation platform at a slightly lower price point than with the Xeon W based systems. The W series offers a bit more security and lifecycle management with vPro enablement, while the X-series is more affordable and offers higher clock speeds in many SKUs. There are a few other differences in system configurations, such as ECC RDIMM memory and network/storage differences which will also contribute to a difference in cost.
The Core X-based Z4 systems will have a single gigabit ethernet port and a single M.2 slot, while the W-series machines offer dual gigabit ethernet ports (supporting teaming NIC) and dual M.2 slots. Both systems use professional video cards, are able to use up to dual NVIDIA Quadro P6000 GPUs or AMD Radeon Pro WX 9100 GPUs.
HP anticipates their indutrial clients, particularly in the Healthcare, Civil Engineering, and AEC, will use the Xeon W systems for the processor and memory reliability, expandability, manageability, and security reasons. The Core X variants are expected to be aimed at clients from the PC space, such as those in game development, rendering, and VR development.
HP Z4 G4 Workstation
Xeon-W
Core-X
CPU Support
Xeon W series
Core X series
Core Count
From Xeon W-2123 (4C/8T)
to Xeon W-2195 (18C/36T)
From Core i7-7800X (6C/12T)
to Core i9-7980XE (18C/36T)
Memory
Up to 256GB ECC RDIMM
Up to 128GB Non-ECC UDIMM
NVIDIA Graphics
Up to Dual NVIDIA Quadro P6000 (3840 CUDA Cores, 24GB GDDR5X)
AMD Graphics
Up to Dual AMD Radeon WX9100 (4096 SPs, 16GB HBM2)
Intel vPro
Yes
No
Network
Dual 1 GbE ports w/teaming
Single 1 GbE
M.2 Slots
Dual M.2
Single M.2
The Z4 Workstation is available now. Pricing will start at $1499.
Related Reading:
Source: HP