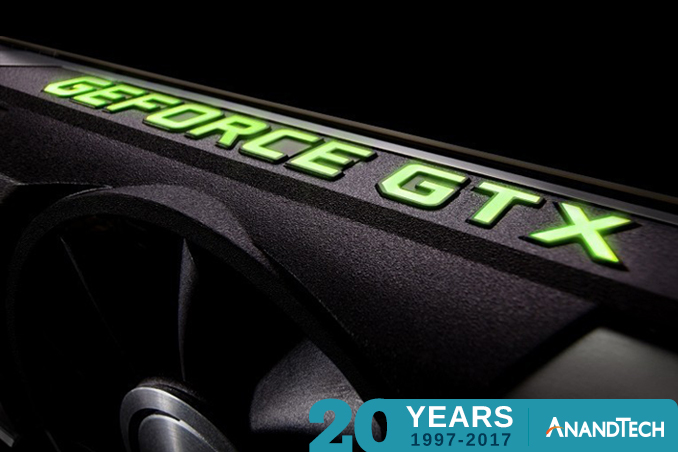 Happy Friday everyone. We're now on day 18 of our 20 day giveaway celebration of AnandTech's 20th anniversary, making this our last Friday giveaway.
Taking us into the weekend is the 800lb gorilla of the GPU world, NVIDIA. The currently uncontested holder of the GPU performance crown, for our giveaway the company has sent over a collection of their fastest Founders Edition cards. This includes two GeForce GTX 1060s, a GeForce GTX 1070, and the king of GeForces, the GTX 1080 Ti. Meanwhile not to be overshadowed, NVIDIA's mobile division has sent over a prize of their own: the 2017 SHIELD TV Pro.
NVIDIA GeForce GTX 1060 6GB Founders Edition (#1)
NVIDIA GeForce GTX 1060 6GB Founders Edition (#2)
NVIDIA GeForce GTX 1070 Founders Edition
NVIDIA GeForce GTX 1080 Ti Founders Edition
NVIDIA SHIELD TV Pro (2017)
The AnandTech 20th Anniversary Celebration – NVIDIA Giveaway
NVIDIA Viddeo Card Specification Comparison
GTX 1080 Ti FE
GTX 1070 FE
GTX 1060 6GB FE
CUDA Cores
3584
1920
1280
Texture Units
224
120
80
ROPs
88
64
48
Core Clock
1481MHz
1506MHz
1506MHz
Boost Clock
1582MHz
1683MHz
1709MHz
TFLOPs (FMA)
11.3 TFLOPs
6.5 TFLOPs
4.4 TFLOPs
Memory Clock
11Gbps GDDR5X
8Gbps GDDR5
8Gbps GDDR5
Memory Bus Width
352-bit
256-bit
192-bit
VRAM
11GB
8GB
6GB
TDP
250W
150W
120W
GPU
GP102
GP104
GP106
Length
10.5"
10.5"
9.75"
Width
2 Slot
2 Slot
2 Slot
Cooler Type
Blower
Blower
Blower
GeForce GTX 1060 6GB Founders Edition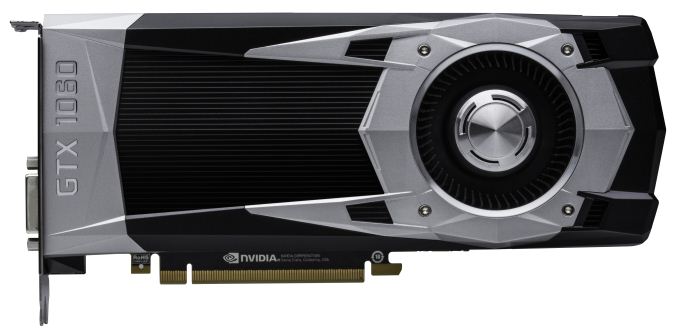 Starting things off, we have not one but two of NVIDIA's GeForce GTX 1060 6GB Founders Edition cards. The GTX 1060 is NVIDIA's 1080p gaming workhorse, based on their current-generation GP106 Pascal GPU and offering enough performance to run games at 1080p with few (if any) compromises. Balancing that out is a low 120W TDP, allowing the card to easily work in lower-power systems and keep its own fan noise and heat dissipation down. The 6GB of VRAM is less than is found on some of NVIDIA's fastest cards, but is plenty fine for the intended 1080p market. Otherwise at 9.75 inches long and in a blower configuration, the card should work in pretty much any system with even a halfway decent amount of room for a video card.
GeForce GTX 1070 Founders Edition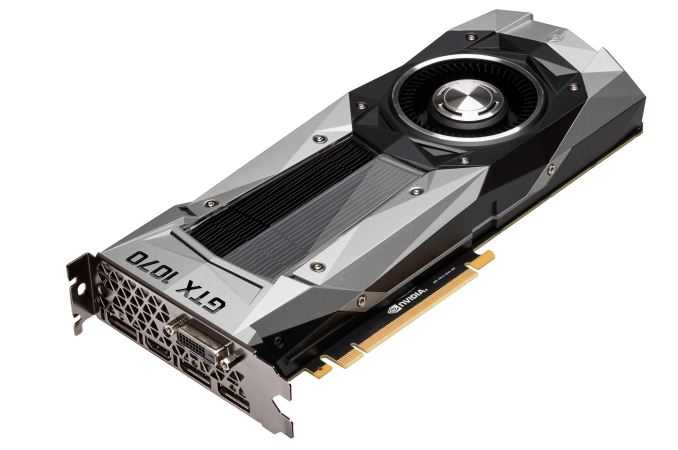 The next step up in NVIDIA's lineup is the GeForce GTX 1070. Based on a cut-down GP104 GPU and paired with 8GB of GDDR5, this is one of NVIDIA's most popular cards due to its position as their most affordable high-end card. The GTX 1070 is best suited for a mix of 1440p and 1080p gameplay; by and large it's fast enough for 1440p, but especially challenging games may require compromising on graphics quality or resolution. Like the other Founders Edition cards, this is a blower-type design for maximum compatibility, with the metal-shrouded card running 10.5" long.
GeForce GTX 1080 Ti Founders Edition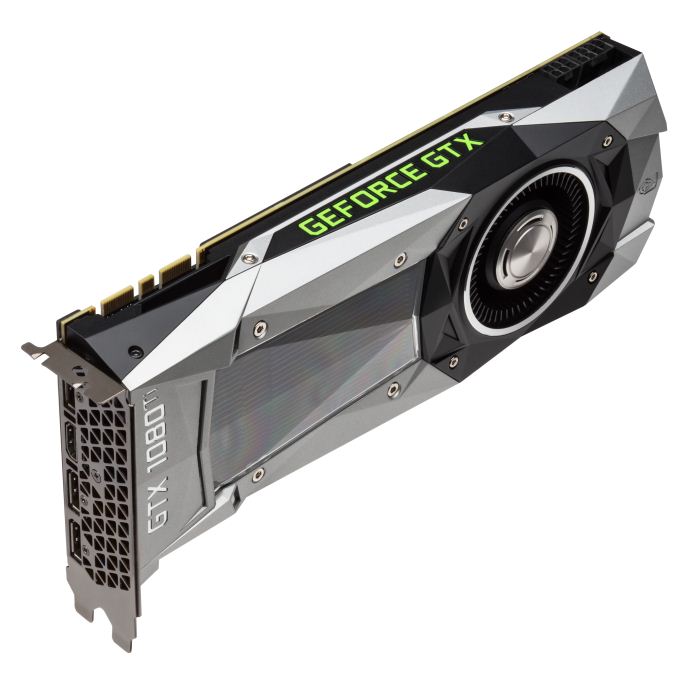 Our final GeForce card for the day – and judging from previous giveaways, likely to be a popular drawing – is NVIDIA's reigning champion of the GeForce family, the GeForce GTX 1080 Ti. Based on NVIDIA's GP102 GPU, this is the company's no-compromises 4K gaming card. Between the blazing fast GPU and 11GB of equally fast GDDR5X, in our review earlier this year we found that it was able to hit 60fps at 4K in many of our games, and come quite close on the rest. The 250W card does need a fairly powerful PSU to feed it, and you'll want a good CPU as well to keep it fed with data, while the metal-shrouded blower design means that it shouldn't struggle too much in keeping itself cool.
SHIELD TV Pro (2017)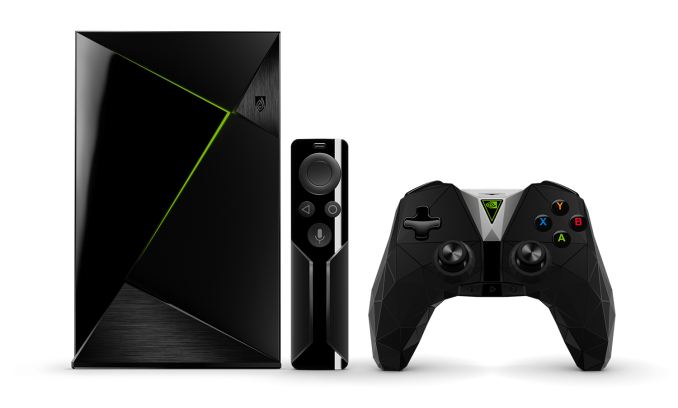 Shifting away from video cards for our final NVIDIA prize, we have the company's SHIELD TV Pro (2017). Leveraging the company's Tegra X1 SoC, the SHIELD TV Pro is designed to be the ultimate 4K set top box for media streaming thanks to its wide support for everything from HEVC to HDR – and with very strong gaming credentials on the side. NVIDIA originally launched the SHIELD TV Pro back in 2015, and then refreshed the hardware earlier this year to incorporate new controllers and updated software. The Pro version of the console uses the original shell in order to accommodate a 500GB 2.5" HDD, giving the Pro console plenty of local storage for OTA TV recording and for media serving as well as playback.
Finally, as with our other giveaways, toda's giveaway is only open for 48 hours, so be sure to enter soon. However please note that for legal reasons, we're only able to open these giveaways to residents of the United States.
Good luck to everyone! And be sure to check in on Monday for our next giveaway.