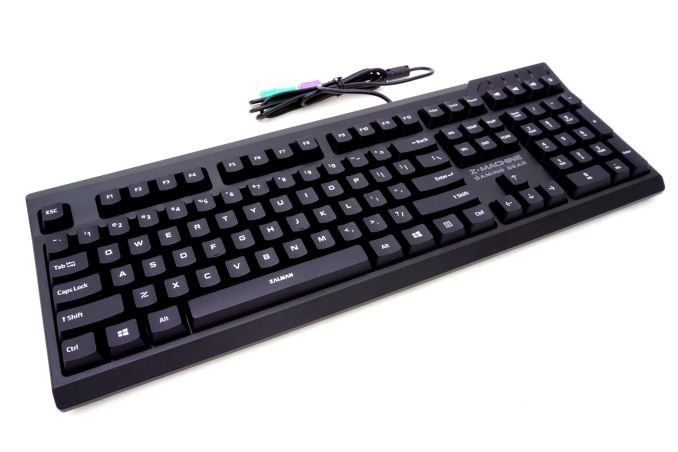 Mechanical keyboards may be all the rage nowadays but it is understandable that the majority of PC users are not willing to pay their premium price. Some manufacturers have been trying to fill in the gap between membrane-based electronic keyboards and mechanical keyboards in various ways, mostly by trying to mimic the feel of a mechanical keyboard on membrane-based designs. We are having a closer look at such a product today, the K650WP from Zalman, which is also promoted as a waterproof keyboard.
Introduction
Zalman is one of the most well-known names in the computing enthusiast's cycles, providing advanced cooling solutions ever since 1999. During the last half decade, the company was diversifying into other segments of the consumer PC market, such as cases and power supplies, but the progress of the company was slowed down after Moneaul's scandal in 2014. Zalman legally severed their ties with Moneaul and, despite that setback, is moving on as an independent company since then, releasing new products and diversifying into other segments of the PC market.
One of the market segments Zalman entered recently is that of PC peripherals. Back in February we had a look at their first mechanical keyboard, the K700M. Since then the company has released dozens of peripherals, ranging from simple office equipment to advanced gaming keyboards and mice. In this review we will be having a look at the K650WP, a waterproof membrane-based gaming keyboard that has been designed so as to resemble a mechanical keyboard for $30.

Packaging & Bundle
Zalman supplies the K650WP in a typical cardboard box, just enough to ensure the safe transportation of the keyboard. The blue artwork is vivid, focused on a picture of the keyboard itself surrounded by rippling liquid. It should be noted that the keyboard doesn't come with a specified IP rating, most likely due to the low cost nature of the device.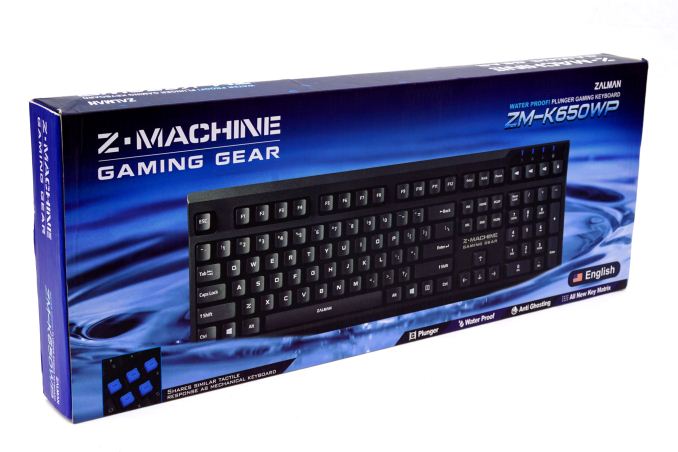 Only the keyboard itself can be found inside the box. Zalman does not supply any extra accessories or parts.