AnandTech Storage Bench - The Destroyer
The Destroyer has been an essential part of our SSD test suite for nearly two years now. It was crafted to provide a benchmark for very IO intensive workloads, which is where you most often notice the difference between drives. It's not necessarily the most relevant test to an average user, but for anyone with a heavier IO workload The Destroyer should do a good job at characterizing performance. For full details of this test, please refer to this article.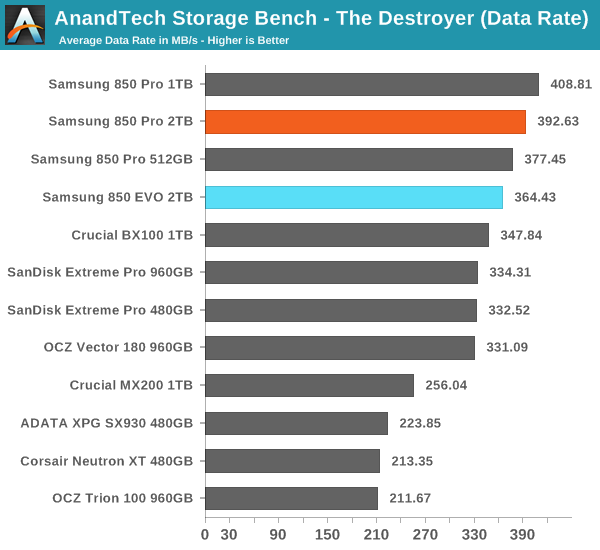 The 2TB Pro appears to be marginally slower than the 1TB model, but honestly we are talking about a ~5% difference. As I mentioned on the previous page, managing more NAND requires more controller resources and since the MHX is fundamentally an MEX with a beefier DRAM controller, a tiny performance hit is normal and despite that the 2TB Pro and EVO are still the fastest SATA drives on the market.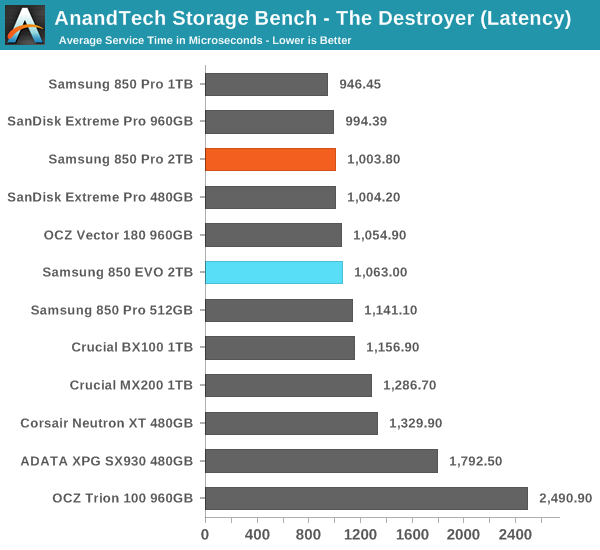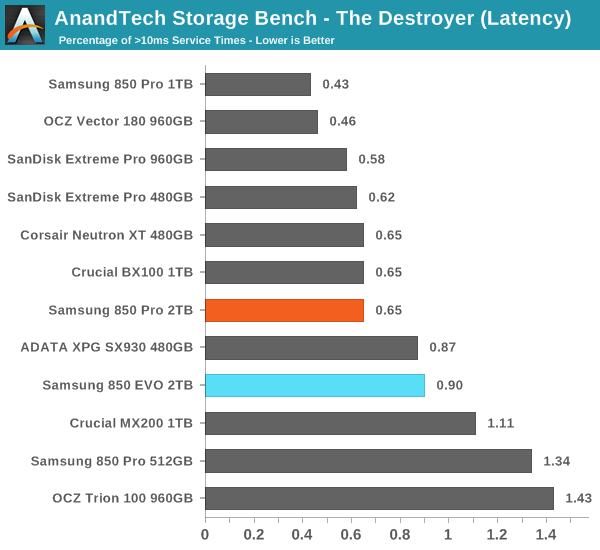 There's an increase in >10ms IOs, which I suspect is again due to the higher performance variation caused by the additional management resources required by the extra NAND.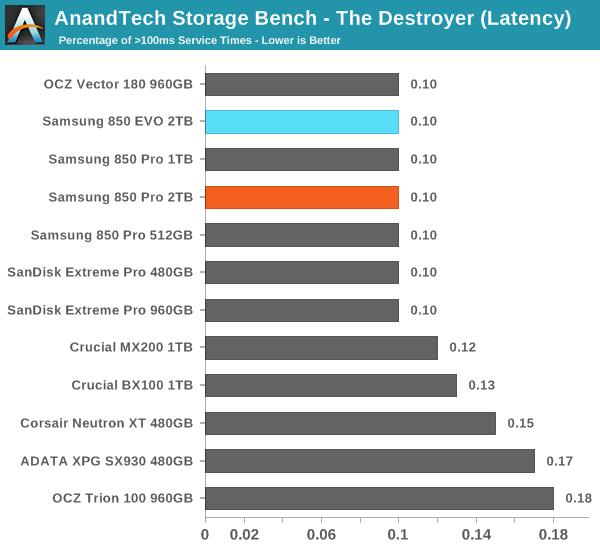 The 2TB Pro turns out to have better power efficiency than its 512GB sibling. Normally smaller drives are more efficient due to having less NAND drawing power, but it may very well be that Samsung has moved to a more power efficient process node for the MHX controller, which would explain the lower power consumption.