AnandTech Storage Bench - Heavy
While The Destroyer focuses on sustained and worst-case performance by hammering the drive with nearly 1TB worth of writes, the Heavy trace provides a more typical enthusiast and power user workload. By writing less to the drive, the Heavy trace doesn't drive the SSD into steady-state and thus the trace gives us a good idea of peak performance combined with some basic garbage collection routines. For full details of the test, please refer to the this article.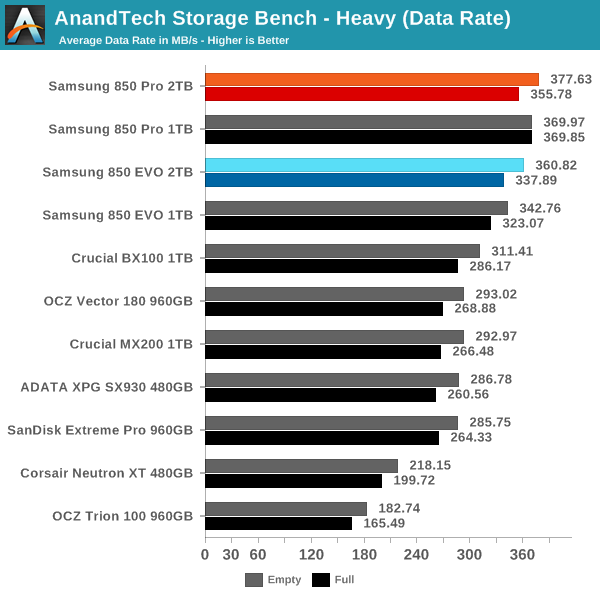 In our Heavy trace, the 1TB and 2TB Pros are practically on par. The 2TB EVO enjoys a slight advantage over the 1TB model, which is likely due to the larger SLC cache being able to cache more writes.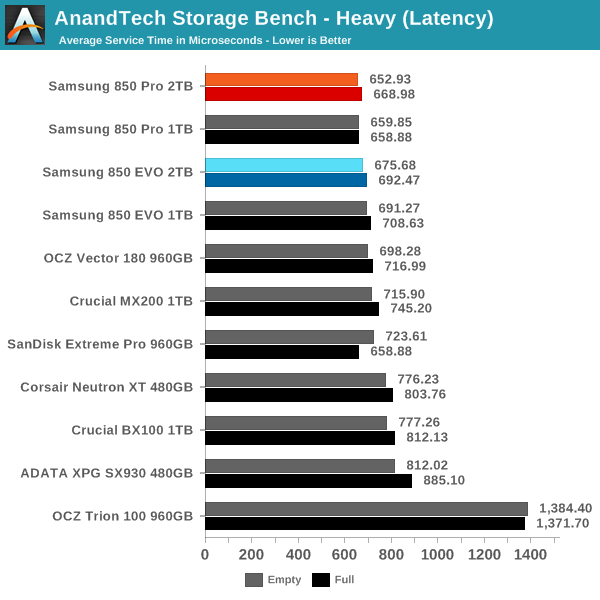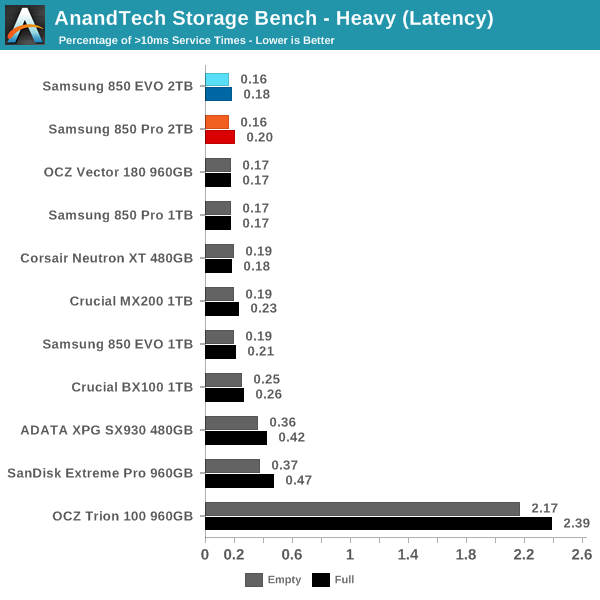 The 2TB models are again more power efficient than their 1TB counterparts. It's a welcome improvement since especially the 850 EVO isn't the most power efficient drive for laptops (at least when compared against the BX100).