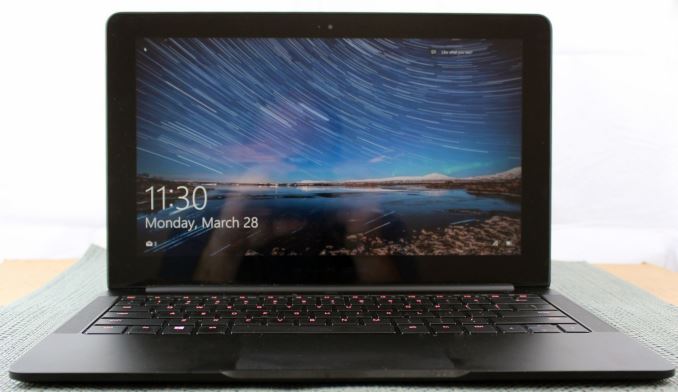 Razer has traditionally been a company focused on gaming. In fact, their tagline is "For Gamers. By Gamers." So when Razer announced at CES that they were building an Ultrabook – a product category whose size and power limitations are typically the antithesis of gaming – it was a bit surprising. Razer decided it was time to branch out into more of the mainstream of PC hardware, but of course with the Razer twists they are known for. The Razer Blade Stealth is not your typical Ultrabook, and one of the biggest twists of all is that it can be docked to a desktop GPU to actually enable gaming.
The Razer Blade Stealth is a stand-alone product, so we can't assume everyone that buys it will purchase the first Thunderbolt 3 external graphics dock which Razer developed for it, but the Razer Core is certainly an interesting addition to the notebook. We'll take a closer look at that in the future, but for now the Razer Blade Stealth must be a capable device on its own merits.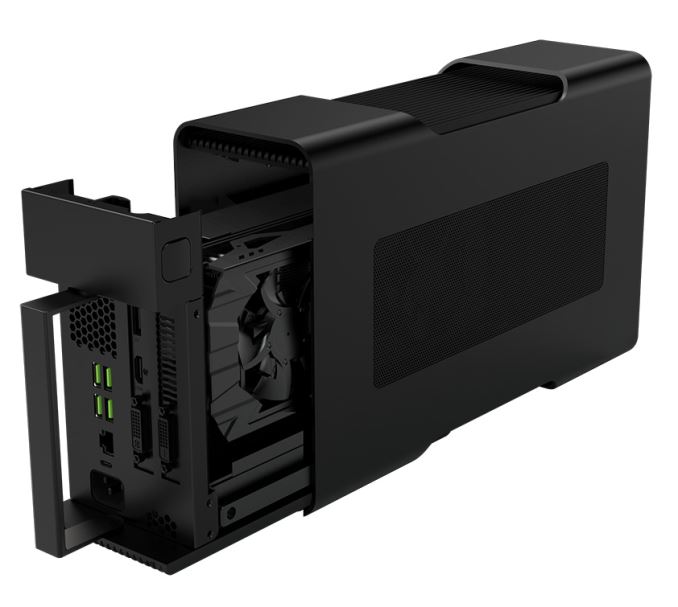 When you talk about value, it doesn't mean low cost. The Razer Blade Stealth is not an inexpensive notebook, but when you look at what kind of technology is inside, the value proposition starts to have some merit. Razer, has traditionally offered the high quality Razer Blade 14, but it was never as inexpensive as the competition. With the Razer Blade Stealth, as well as the new pricing on the Razer Blade 14, the company appears to want to reach a much wider audience.
The 12.5-inch Razer Blade Stealth (which for the sake of brevity I'll refer to as simply the Stealth) starts at $999, which makes it one of the most inexpensive Ultrabooks available with a Core i7 processor. There are not different models with Core i3/i5/i7, but instead every Stealth ships with a Core i7-6500U. The Dell XPS 13, as an example, only offers the i7 on the most expensive models, which are over $600 more expensive. Instead of processor based models, Razer is segmenting their models by offering two different displays: a base offering with a sRGB QHD 2560x1440 panel, and a higher-end model with an Adobe RGB UHD 3840x2160 panel. There are also three storage offerings, with 128 GB and 256 GB available on the QHD model, and 256 GB and 512 GB on the UHD version. All storage is provided by Samsung's PM951, which is a PCIe 3.0 x4 NVMe drive with TLC NAND.
Razer Blade Stealth
QHD
UHD (As Tested)
CPU
Intel Core i7-6500U
Dual-Core with Hyperthreading
2.5-3.1 GHz, 4MB Cache, 15W TDP
GPU
Intel HD 520
300-1050MHz, 24 Eus
Memory
8GB LPDDR3-1866 Dual-channel
Display
12.5-inch IGZO
2560x1440 sRGB with touch
12.5-inch IGZO
3840x2160 Adobe RGB with touch
Storage
128-256GB PCIe NVMe
Samsung PM951
256-512GB PCIe NVMe
Samsung PM951
I/O
USB 3.1 Type-C x 1 with Thunderbolt 3
USB 3.0 Type-A x 2
Headset jack
2.0MP Webcam
HDMI
Dimensions
321 x 206 x 13.1 mm
12.6 x 8.1 x 0.52 inches
Weight
1.25 kg / 2.75 lbs
Battery
45 Wh, 45 W AC Adapter (USB-C)
Keyboard
Chroma anti-ghosting keyboard with individually backlit keys
Wireless
Killer 1535 802.11ac
2x2:2 with Bluetooth 4.1
Price
$999.99-$1199.99
$1399.99-$1599.99
Looking at the rest of the product, we can see that Razer has decided to move to Killer's networking solution, which fits in more with their gaming aspect, but the latest Killer products have been reliable in my experience too, so I think this is not a bad move. Razer offers a single Thunderbolt 3 port over USB-C, which doubles as the charging port for the laptop. When docked to the Razer Core, this is a single cable docking solution which does the external graphics and I/O as well as laptop charging. In addition, there are two USB 3.0 ports on the laptop, along with an HDMI port, but there is no SD card reader.
The 8 GB of memory is really the minimum that would be acceptable in a 2016 Ultrabook, and there's no option for more memory which is unfortunate. But other than that, Razer offers quite a bit of notebook for the $999 starting price. Though personally I suspect that $1199 is going to be the sweet spot, as it offers 256 GB of storage and the QHD display.