Z-SSD
Samsung's 983 ZET is a high-end enterprise SSD and the first retail drive to feature Samsung's low-latency SLC Z-NAND flash memory. Designed for highly performance-bound workloads that favor IOPS and minimal latency above all else, the 983 ZET is designed to compete with the likes Intel's Optane SSDs and their underlying 3D XPoint memory. Meanwhile, by building a drive with some of the best flash memory ever designed, Samsung is giving us an up-close look at the answer to a very interesting question: just how fast can flash memory get?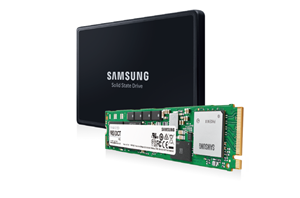 Today Samsung is launching a new generation of datacenter SSD models that are intended for small and medium businesses and will be sold through online retailers. Most of the...
14
by Billy Tallis on 9/4/2018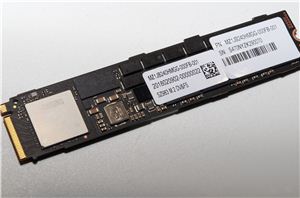 Last week at the Open Compute Project (OCP) Summit in San Jose, Samsung's booth included a surprise appearance of a Z-SSD in the M.2 form factor. Samsung has been...
37
by Billy Tallis on 3/27/2018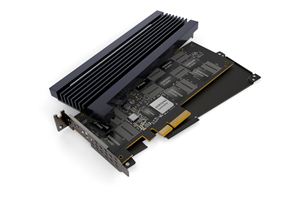 Samsung announced today that they are officially launching their first Z-SSD product, the SZ985. The Z-SSD uses Samsung's Z-NAND memory, a high-performance derivative of their 3D NAND flash memory...
45
by Billy Tallis on 1/29/2018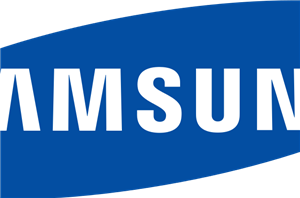 At Flash Memory Summit this week, Samsung is sharing details of their storage technology roadmaps and showing off several prototypes. Last year, Samsung announced their fourth generation of 3D NAND...
6
by Billy Tallis on 8/9/2017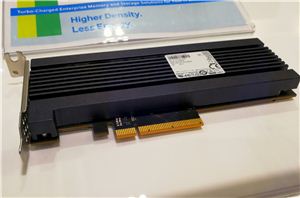 As the sort of person that can get addicted to deep technology discussions about the latest thing, without due care and attention I could easily fall into the pit...
91
by Ian Cutress on 3/17/2017