Wi-Fi
Netgear Business - the SMB-/SME-focused arm of Netgear - has been delivering mesh Wi-Fi systems to small businesses under the Orbi Pro lineup since 2017. The 802.11ac (Wi-Fi 5) version was followed up by the flagship AX6000 (Wi-Fi 6) Orbi Pro SXK80 models in late 2020. Last year, a cut-down dual-band AX1800 version - the Orbi Pro SXK30 - was introduced at $300. As part of the 2022 CES announcements, the company is introducing the mid-range Orbi Pro model - the SXK50 series. The SXK50 series consists of AX5400 models, with both routers and satellites carrying four wired ports. Netgear is segmenting the models solely based on the hardware, and is keeping business features such as multiple networks, VLAN SSIDs and network isolation / segmentation...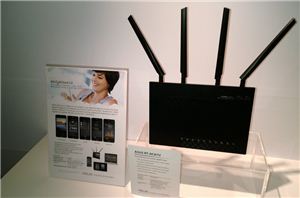 Quantenna's products are not new to AnandTech. We had reviewed Netgear's 3DHD Wireless Home Theater Networking Kit back in 2011. The kit was based on Quantenna's 802.11n solution. Despite...
7
by Ganesh T S on 1/14/2014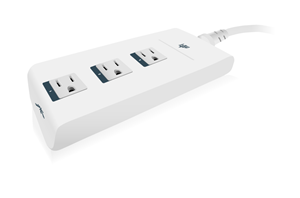 The Internet of Things (IoT) revolution is happening right now. As smartphones proliferate, consumers want the ability to control devices in an automated and easy manner. Remotely switching a...
61
by Ganesh T S on 11/21/2013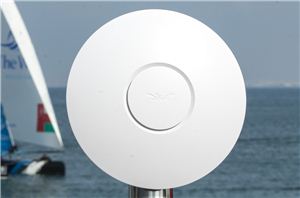 The enterprise Wi-Fi market is a hotly contested one with expensive offerings from companies such as Aruba Networks and Ruckus Wireless being the preferred choice of many IT administrators...
13
by Ganesh T S on 3/25/2013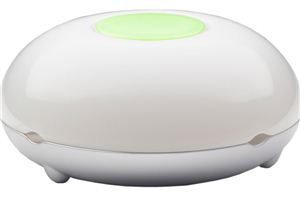 Home automation technologies have become more accessible to consumers over the last couple of years. As computing moves from PCs to the cloud, tablets and smartphones and, then, onto...
35
by Ganesh T S on 10/26/2012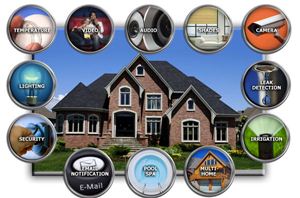 Home automation (hereafter referred to as HA) refers to the mechanization and automatic control of various residential activities. It typically provides for centralized control of electrical appliances (such as...
54
by Ganesh T S on 10/4/2012