TR4
EKWB has introduced its third-generation water block for AMD's Ryzen Threadripper processors. The new EK-Velocity sTR4 uses EKWB's latest advances in cold-plate design and therefore promises somewhat better performance when compared to predecessors. Following the latest trends, some of the new water blocks for AMD's Socket TR4 CPUs feature controllable RGB lighting.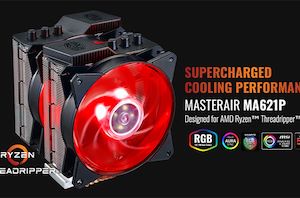 Cooler Master has introduced a new air cooler specifically designed for AMD's Ryzen Threadripper processors. Dubbed the MasterAir MA621P TR4 Edition, the cooler features a special base for use...
7
by Anton Shilov on 3/13/2019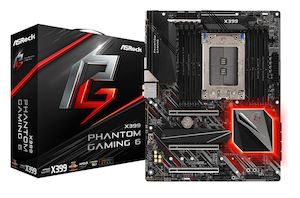 The ASRock X399 Phantom Gaming 6 hardware is one of the cheapest X399 motherboard currently on the market and brings the Phantom Gaming name to the high-end desktop market...
22
by Gavin Bonshor on 3/12/2019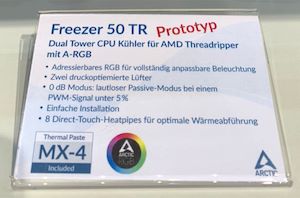 At an event for gamers in Leipzig, Germany, Arctic demonstrated a prototype of one the industry's first partially-passive cooling systems for AMD's Threadripper processors. The Freezer 50 TR is...
11
by Anton Shilov on 2/20/2019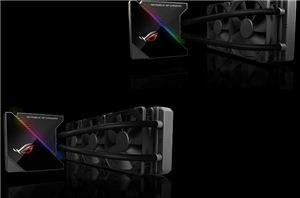 ASUS has released two ROG Ryujin closed-loop liquid coolers designed for AMD's Ryzen and Ryzen Threadripper processors. Both AIO LCSes feature a square waterblock with an embedded OLED screen...
7
by Anton Shilov on 9/21/2018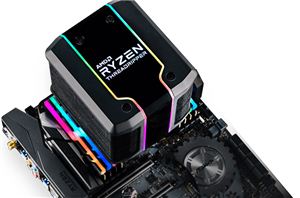 Cooler Master has announced its Wraith Ripper, the air cooler that AMD recommends for its latest Threadripper 2 processors. The cooler can dissipate up to 250 W of power...
19
by Anton Shilov on 8/15/2018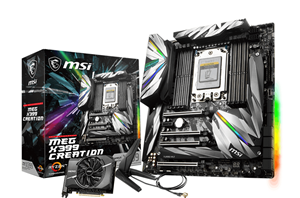 With the highly anticipated launch of AMD's second generation Threadripper processors, it gives motherboard vendors the incentive and justification to release more boards. As there aren't tons of Threadripper...
17
by Gavin Bonshor on 8/13/2018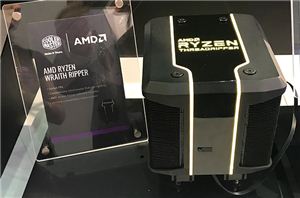 One of the important revelations from AMD's recent Ryzen Threadripper 2 announcement wasn't just that the upcomming processors would have more cores - going from 16 to 32 in...
35
by Anton Shilov on 6/20/2018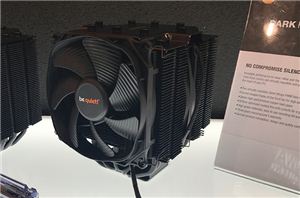 AMD's Ryzen Threadripper made quite a splash in the industry with its massive core count and a server-class TDP. Building a system based on such a processor seems alluring...
8
by Anton Shilov on 6/8/2018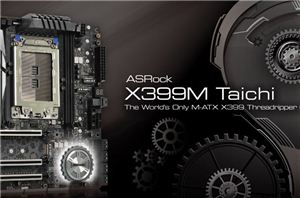 LAS VEGAS, NV — It is no secret that AMD's Threadripper multi-core processor is a beast goes without saying and 16c/32t of computing power is nothing short of impressive...
18
by Gavin Bonshor on 1/9/2018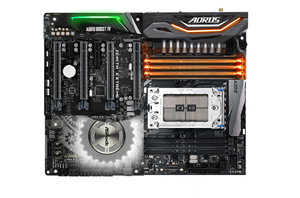 With the release of AMD's Threadripper CPUs into the HEDT market, board partners have released new motherboards based on the X399 chipset. Consumers are going to see quad channel...
99
by Ian Cutress & Joe Shields on 9/15/2017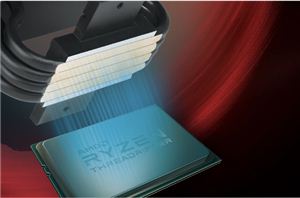 Arctic has announced a special version of its popular Freezer 33-series cooler, this time designed specifically for AMD's Ryzen Threadripper microprocessor. The cooler is not only physically compatible with...
6
by Anton Shilov on 8/14/2017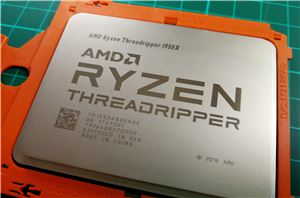 In the early 2000s, we had the battle to high frequencies. The company that could force the most cycles through a processor could get a base performance advantage over...
349
by Ian Cutress on 8/10/2017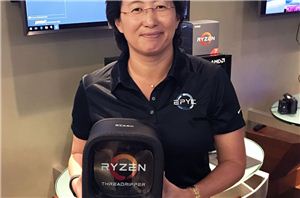 One of AMD's skills in recent quarters is the ability to drip feed information about upcoming products slowly to the point where even the breath of a clock speed...
53
by Ian Cutress on 7/30/2017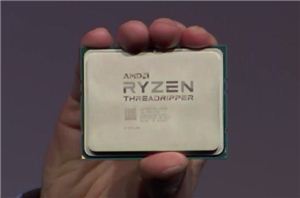 Last night out of the blue, we received an email from AMD, sharing some of the specifications for the forthcoming Ryzen Threadripper CPUs to be announced today. Up until...
225
by Ian Cutress on 7/13/2017