Plugable
The Thunderbolt and USB ecosystems have seen rapid updates over the last couple of years. In 2022, we saw the announcement of the USB4 v2 standard and some details of Next Generation Thunderbolt with total bidirectional speeds of up to 160 Gbps (80 Gbps TX / RX with symmetric links, and 120 Gbps TX / 40 Gbps RX using asymmetric links from the host perspective). Product introductions have typically lagged behind the announcement of the standards by 18 - 24 months, and we are currently in the midst of the introduction of the second wave of Thunderbolt 4 and USB4 products. At CES 2023, Plugable is introducing its first Thunderbolt 4 dock - the TBT4-UDZ. One of the key updates in Thunderbolt 4 was the...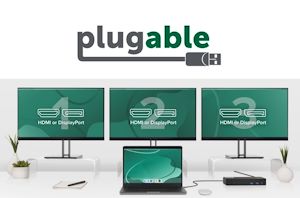 Plugable is introducing two new products at the 2022 CES - the UD-6950PDZ docking station, and the USB4-HUB3A USB4 hub. The docking station is technically the more interesting one...
4
by Ganesh T S on 1/5/2022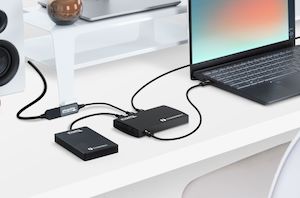 Plugable is introducing its Thunderbolt 4 product lineup today, with the TBT4-HUB3C Thunderbolt 4 Hub leading the pack. Joining it are two Thunderbolt 4 cables - the 2m. long...
21
by Ganesh T S on 9/23/2021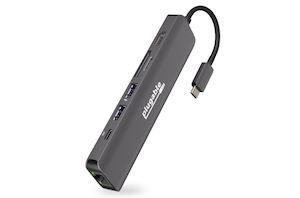 A major issue faced by owners of notebooks and compact SFF PCs such as the NUCs is the paucity of USB ports or even the absence of often-needed functionality...
5
by Ganesh T S on 1/12/2021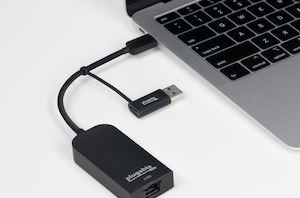 Plugable this week has become the latest peripheral manufacturer to start producing 2.5 Gigabit Ethernet dongles, with the release of their own adapter. Designed to add support for faster...
32
by Anton Shilov on 3/26/2020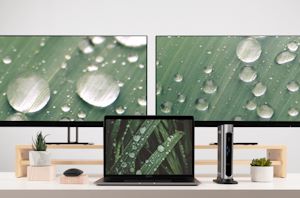 Plugable is introducing three new products at CES 2020, and the most interesting of the three happens to be the Titan Ridge-based TBT3-UDZ Docking Station with a 100W power...
1
by Ganesh T S on 1/7/2020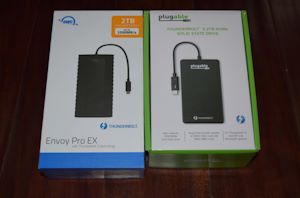 Portable SSDs with NVMe-based internal drives and a Thunderbolt 3 interface are the fastest bus-powered storage devices currently available in the market. We have been following this market since...
20
by Ganesh T S on 11/12/2019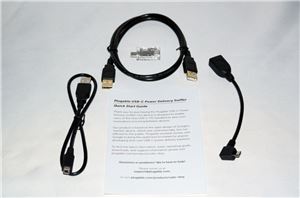 The power consumed by USB peripherals such as flash drives has typically not been much of a concern. However, with OTG support on the rise, mounting external storage via...
20
by Ganesh T S on 3/18/2016