PlayStation 5 Digital Edition
At Sony's PlayStation 5 Showcase this afternoon, the final (and much awaited) pieces of the puzzle with regards to the console's launch have dropped: pricing and a release date. Sony's next-generation console will launch on Thursday, November 12th. The full version of the console, which includes a Blu-ray disc drive, will launch at $499. Meanwhile the "Digital Edition" of the console, which foregoes optical storage entirely, will release for a surprising $399, a full $100 cheaper despite only giving up a disc drive. This will put Sony's launch 2 days after Microsoft's own Xbox Series X/S launch, which is taking place on Tuesday, November 10th. The $499 price tag for the two companies' respective flagship consoles will put them in direct competition, while the PS5 Digital...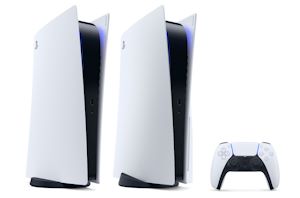 Today during Sony's "The Future of Gaming" show where the company and its partners revealed a slew of next-generation game titles, we also had a first glimpse of the...
114
by Andrei Frumusanu on 6/11/2020