Nook
Barnes & Noble announced via a press release today that sales of its Nook lineup, including the new Nook Tablet, the older Nook Color, and the Nook Simple Touch E-Ink e-reader, were up 70 percent over last year due in part to strong performance by the Nook Tablet. Sales of the Nook Simple Touch were lower than expected, however, which Barnes & Noble attributes to a "customer preference for color devices." Because of this generally strong performance, the company is considering spinning the Nook unit off into a separate business. If it happens, Barnes & Noble cautions that such a move would only come after an evaluation process of indeterminate length. Whether it's separated or not, B&N expects its Nook business to continue...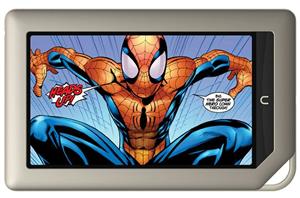 Barnes & Noble today unveiling its new Nook Tablet, the follow-up to its modestly successful Nook Color tablet. Like the Nook Color and Amazon's upcoming Kindle Fire, the device...
8
by Andrew Cunningham on 11/7/2011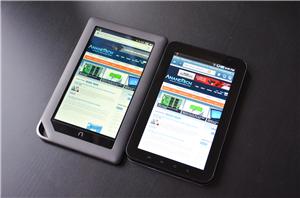 Tablets are certainly the buzz of the tech world, and if you're in the market for one, there are plenty to be had in the $500 range. But what...
89
by Vivek Gowri on 5/25/2011