Massdrop
Try this one on for size: a compact 60% keyboard with mechanical switches, with a fully customizable layout. Officially launched this past Wednesday and available as a group buy for the next two weeks, that's exactly what you get with the Massdrop Infinity keyboard. There are only a couple potential drawbacks: there are no key labels by default, and this is truly a compact keyboard so there are only 63 keys in total, so you're basically going to have to set up some additional layers to access things like cursor keys, document navigation, etc. Oh, and if you're not a touch typist, this this will probably drive you insane – though on the other hand, if you're trying to become a touch typist, this...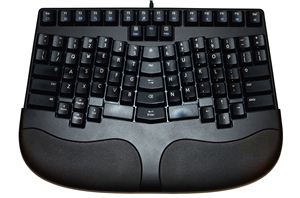 Earlier this year I reviewed both the TECK and ErgoDox keyboards, the latter coming via Massdrop. As I discussed in the ErgoDox review, Massdrop does a group buy of...
21
by Jarred Walton on 9/30/2013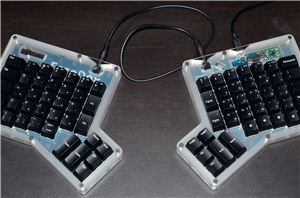 Since the start of the year, I've been on something of a quest – not the quest for the Holy Grail, but rather a quest for the best ergonomic...
50
by Jarred Walton on 8/27/2013