GeForce Experience
As GDC 2018 rolls on this week, NVIDIA has released driver version 391.24 WHQL, featuring Game Ready support for the recently released Sea of Thieves, as well as a range of bug fixes. This latest patch also brings support for the latest GeForce Experience 3.13.1, which comes with several new updates announced at GDC. Among them, NVIDIA Highlights takes center-stage with support for more games and new 'Save as GIF' feature. Previously known as 'ShadowPlay Highlights,' NVIDIA Highlights is the company's game recording feature for automatically capturing instant replays and clips in supported games. Debuting last summer with LawBreakers support, ShadowPlay Highlights has been quietly rebranded to NVIDIA Highlights, though there is no indication that ShadowPlay integration has changed; to note, NVIDIA has gone back...
Following up on the July 4th 384.80 hotfix resolving Watch Dogs 2 crashing on startup, today NVIDIA has released driver version 384.94, an update heavily focused on game support...
7
by Nate Oh on 7/24/2017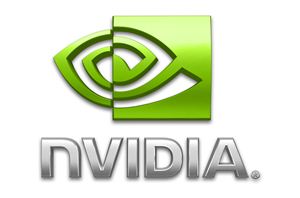 This week NVIDIA has released a minor update for GeForce Experience that has a major new feature. This time we get support for capturing additional rendering APIs under ShadowPlay...
4
by Daniel Williams on 5/10/2017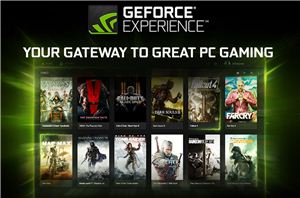 These past several years NVIDIA has made continued efforts to create a gaming ecosystem that rivals those found in the console market. The venue for these efforts has centered...
39
by Daniel Williams on 9/8/2016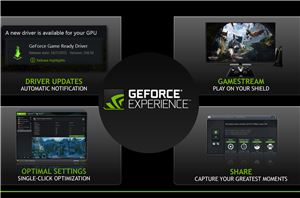 Since launching their GeForce Experience software utility over two years ago, NVIDIA has continued to iterate on it in a fairly regular fashion. Along with its software update and...
54
by Ryan Smith on 10/15/2015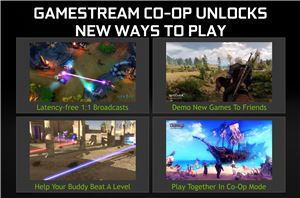 Last month alongside the release of the GeForce GTX 950, NVIDIA also announced that they would be releasing a new suite of updates for GeForce Experience called Shared. The...
7
by Ryan Smith on 9/15/2015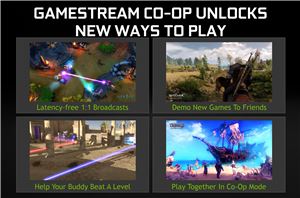 Alongside today's launch of the GeForce GTX 950, NVIDIA is also announcing a new streaming mode for GeForce Experience, the company's multi-feature game streaming and optimization tool. The new...
10
by Ryan Smith on 8/20/2015