Core i7
Over the years, Intel's consumer processor lineup has featured its usual array of overclocking 'K' models, and more recently the 'F' series that come without integrated graphics. The bulk of the lineup however are still the versions without a suffix, the 'nones', like the Core i7-10700 in this review. These processors sit in the middle of the road, almost always having a 65 W TDP compared to the 91-125 W overclockable models, but also having integrated graphics, unlike the F family. What makes it interesting is when we pair one of these 65 W parts against its 125 W overclocking counterpart, and if the extra base and turbo frequency boost is actually worth the money in an era where motherboards don't seem to care...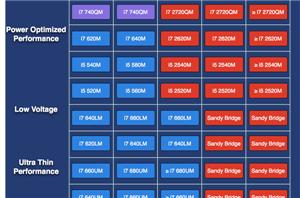 Late last week we pulled back the covers on Intel's next-generation Core architecture update: Sandy Bridge. Due out in Q1 2011, we learned a lot about Sandy Bridge's performance...
55
by Anand Lal Shimpi on 8/30/2010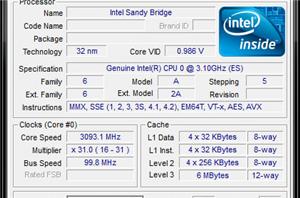 Every two years Intel is committed to introducing a new microprocessor architecture. It's a part of the whole tick-tock strategy that Intel hatched back in 2005 - 2006. Thus...
202
by Anand Lal Shimpi on 8/27/2010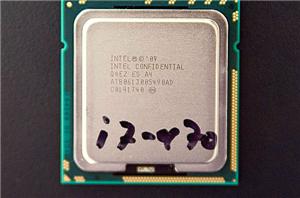 Take the fastest desktop microprocessor in the world, lock its multiplier, shave off 133MHz and drop its price by $100. That's basically what you get with the Core i7...
49
by Anand Lal Shimpi on 7/29/2010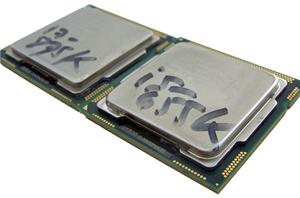 When it comes to Intel processors, the word "Unlocked" is not synonymous with low-priced mainstream products - it's a feature normally reserved for flagship 'Extreme Edition' CPUs that bear...
51
by Rajinder Gill on 5/28/2010