Bulldozer
AMD this month has agreed to pay compensation that totals $12.1 million to users who purchased FX-8000/9000 CPUs via its website or in the state of California. The case comes down to AMD advertising these processors as having 8 cores, and the claim that a shared FPU unit within a 'dual core' module does not constitute an actual core of performance similar to a separate core/FPU unit. Users who qualify for the compensation are estimated to recieve in the region on $35, depending on the exact uptake, and no one person can claim more than $7500. AMD's Bulldozer microarchitecture used 'dual-core modules' containing two independent ALUs and a shared FPU. AMD believed that such design allowed it to call its FX-8000 and FX-9000 series processors...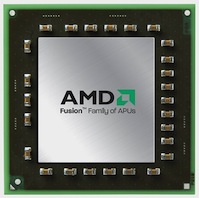 AMD's new Bulldozer-based CPUs are just around the corner. AMD has said the release of Zambezi CPUs will happen in Q3, which means any time from now. The latest...
62
by Johan De Gelas & Kristian Vättö on 7/15/2011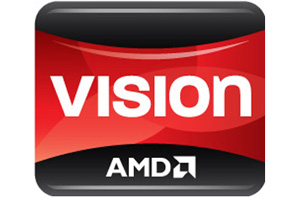 AMD's Computex 2011 conference just wrapped up. Computex is not AMD's traditional grounds for major new announcements – they'd rather have their own events for that – but alongside...
26
by Ryan Smith on 6/1/2011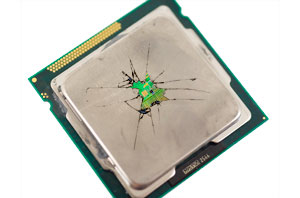 The past week shook up the whole computer industry with Intel's announcement that a potential flaw in their Cougar Point chipset required a respin to fix. In the ensuing...
49
by Jarred Walton & Vivek Gowri on 2/7/2011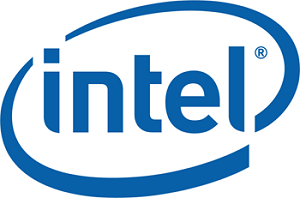 NVIDIA and Intel just released their respective PR announcements a bit ago, but after much rumor mongering it's official: Intel and NVIDIA are the latest duo to bury the...
30
by Ryan Smith on 1/10/2011
Yesterday we published our coverage of AMD's Bobcat and Bulldozer architecture disclosures. If you haven't had a chance to read the piece or haven't been following AMD for the...
11
by Anand Lal Shimpi on 8/25/2010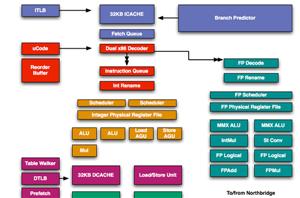 We've been waiting years for AMD to deliver another knockout microprocessor architecture rather than continue to play the value game. While we've been waiting for its next generation Bobcat...
81
by Anand Lal Shimpi on 8/24/2010
Following our look at Intel, we take a look the x86 processor industry's other titan, AMD
27
by Ryan Smith on 11/2/2007
In the second part of our business-focused series, we take a look at Intel's 3rd quarter performance
13
by Ryan Smith on 10/30/2007
As the first in our new series of business-focused articles, we take a look at Creative Technology, who is suffering from years of losses
95
by Ryan Smith on 10/2/2007
AnandTech rounds up both Intel and ASUS and discusses with topics ranging from cooling to the latest chipsets and next generation processors. We even gave them questions asked by...
3
by Tuan Nguyen on 12/17/2005
The best thing NVIDIA and ATI could ever hope for is for Intel to sell their technology for them; and with i975X, Intel does just that.
21
by Peter Mayerhofer on 9/10/2005