7700K
One of the most popular processors of the last decade has been the Intel Core i7-2600K. The design was revolutionary, as it offered a significant jump in single core performance, efficiency, and the top line processor was very overclockable. With the next few generations of processors from Intel being less exciting, or not giving users reasons to upgrade, and the phrase 'I'll stay with my 2600K' became ubiquitous on forums, and is even used today. For this review, we dusted off our box of old CPUs and put it in for a run through our 2019 benchmarks, both at stock and overclocked, to see if it is still a mainstream champion.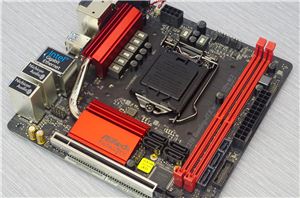 Today we are having a look at a feature-packed Mini ITX motherboard from ASRock, the Fatal1ty Z270 Gaming-ITX/ac. With specifications that suggest it could be the holy grail for...
41
by E. Fylladitakis on 9/19/2017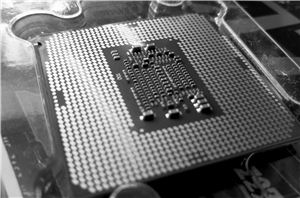 The Core i7-7700K, launched today, is Intel's fastest ever consumer grade processor. Using Intel's third set of processors at 14nm, using the new 14+ variant, we get processors with...
127
by Ian Cutress on 1/3/2017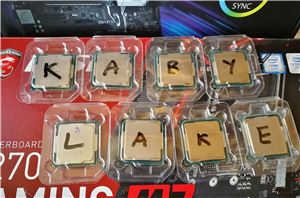 The death of Intel's 'Tick-Tock' means that Kaby Lake is Intel's third crack at their 14nm process. 14nm started with Broadwell (5th Gen, tick), introduced a new microarchitecture with...
44
by Ian Cutress on 1/3/2017