1200W
Today we are taking a look at a new high-end power supply from industry newcomer Montech. Coming off the success of their mid-power units like the Century Gold series, the company is taking the next step to establishing a full top-to-bottom PSU product stack with the release of their first family of ATX 3.0 units, the Titan Gold Family. Based on a proven Channel-Well Technologies design that has been upgraded to add the 12VHPWR connector and meet ATX 3.0 compliance, Montech is in a position to make a strong start. Especially as the company isn't afraid to competitively price their Titan Gold PSUs, even as ATX 3.0 units are only available from a handful of vendors. With 1200 Watts of power on hand, the Titan...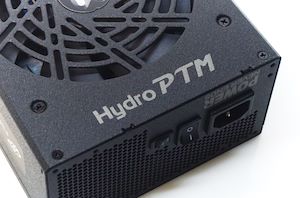 Today we are having a look at one of the best PSUs FSP has to offer, the Hydro PTM Pro 1200W. FSP is an OEM who usually builds PSU...
21
by E. Fylladitakis on 4/20/2022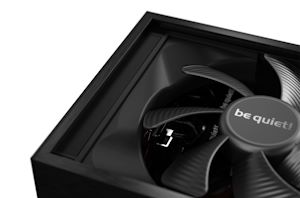 The increasingly popular German hardware manufacturer be quiet! has announced its latest series in its ever-growing power supply line-up, the Dark Power Pro 12. Equipped with fully digital hardware...
15
by Gavin Bonshor on 8/25/2020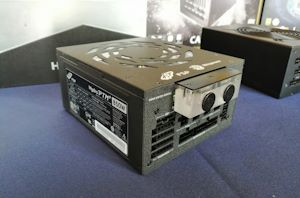 A few years ago I remember visiting a company at the Computex trade show that was showing off a prototype liquid cooled power supply. At the time I said...
19
by Ian Cutress on 1/9/2019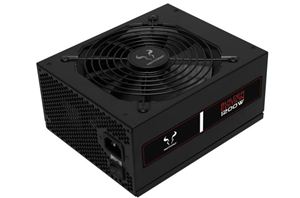 Riotoro announced a large capacity high-efficiency PSU at Computex named the Builder Edition 1200W. Riotoro pegs the power supply as being ideal for cryptocurrency mining, data servers, or extreme...
1
by Joe Shields on 6/4/2018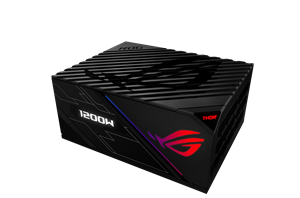 In order to build more around an individual brand, companies with Gaming brands are venturing out into more areas for other PC parts or peripherals. For the most part...
4
by Ian Cutress on 6/4/2018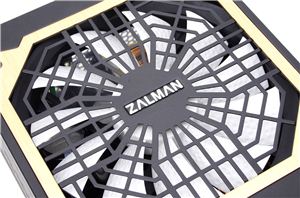 It has been many years since we last had a review of a PSU from Zalman, even though they currently are offering dozens of models. In this review we...
16
by E. Fylladitakis on 11/10/2016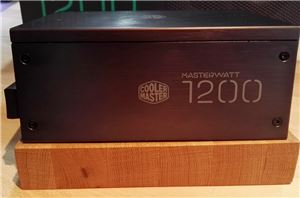 As one gets older, or designs PCs for certain users in mind, how much power is being consumed is a key metric. The easiest piece of equipment to use...
4
by Ian Cutress on 1/15/2016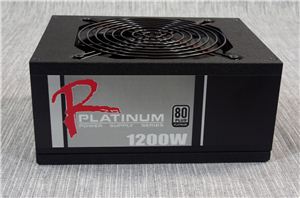 Back in the mid 2000s, a PSU company called Hiper used Andyson as its OEM. It has been a long while, mainly because Hiper shut down, that we have...
46
by E. Fylladitakis on 4/24/2015
Cooler Master is one of the oldest and most reputable companies that offer advanced cooling and power solutions. If you are a PC techie, chances are you've owned at...
28
by E. Fylladitakis on 11/21/2014
Today FSP Group is launching their newest and most advanced PSU to date, the Aurum PT 1200W. The 80 Plus Platinum certified unit has been designed to compete with...
13
by E. Fylladitakis on 10/16/2014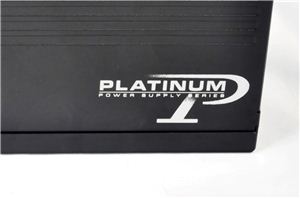 Very powerful PSUs may not be all that useful to most users, but they certainly are the pride of any company. Today we're looking at the new pinnacle of...
39
by E. Fylladitakis on 9/3/2014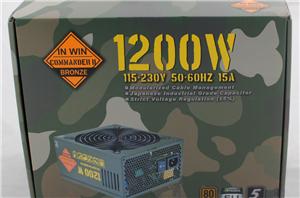 With Computex having recently wrapped up, we've got quite a few new power supplies on hand for testing. First up is the Commander II 1200W from In Win. This...
18
by Martin Kaffei on 6/10/2011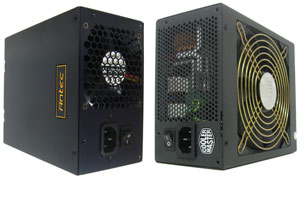 Christmas time is coming and perhaps you want to give your significant other a new PSU. "Hey honey, check out this awesome new power supply I got you so...
45
by Martin Kaffei on 12/9/2010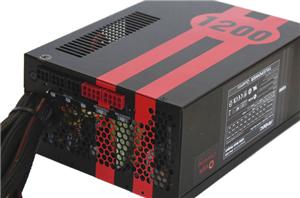 Although many users are currently looking for smaller power supplies below 500W, there still is a demand for stronger ones, particularly if you are a gamer with Triple-SLI or...
34
by Jarred Walton on 7/7/2010