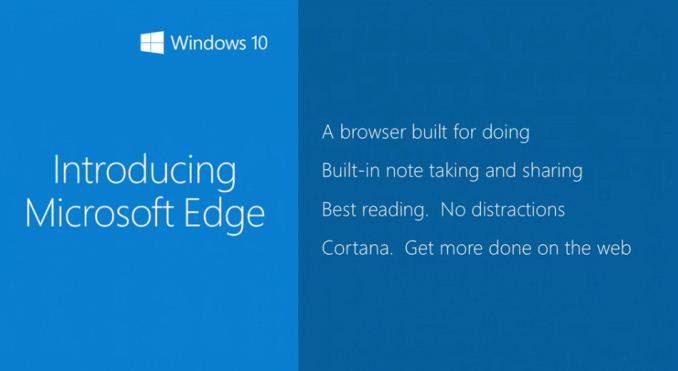 Today during the opening keynote of the Microsoft BUILD developer conference the official name of Microsoft's new web browser was revealed. The new browser has previously been referred to as Project Spartan, and the official name was withheld until today. Today it was revealed to the world that the new browser is called Microsoft Edge, and it will be the primary browser that is built into Windows 10 when it is released to the public.
There aren't a whole lot of details about Edge at the moment, but Microsoft did play a launch video for the new browser during the BUILD keynote, and they've put it on Youtube for everyone to see. What is known is that the browser has Microsoft's Cortana assistant built in, has a very new and minimalist design, and runs on a new Microsoft built rendering engine called EdgeHTML. The video released by Microsoft also shows some new features like the ability to draw on web pages.
As more information about Microsoft Edge is revealed during the course of BUILD we'll be sure to bring it to you.