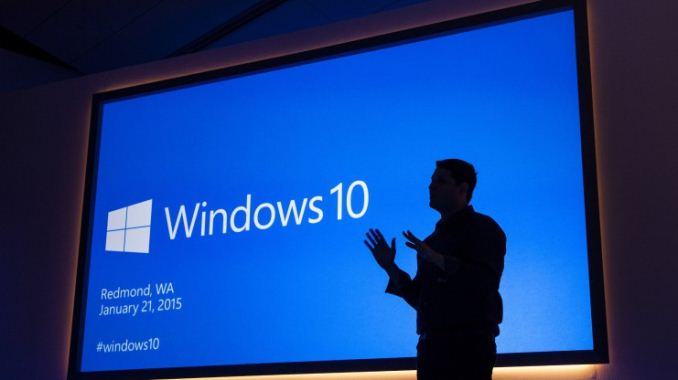 On Tuesday, Microsoft unveiled the upcoming changes to Windows 10. They said that a new build, including many of the announced features (but not everything) would be available within a week. Well, a mere two days later the build is now available for download. In order to gain access to the preview builds, you have to join the Windows Insider program, which has no cost. In the one day after the event, Gabriel Aul tweeted that 173,624 people had joined the program, which had over 1.7 million members just the day before.
For those already on the Technical Preview, both the Windows 10 Fast and Slow rings have access to this new build, numbered 9926. Simply go to Settings, Update and Recovery, and choose the Preview Build tab to force a check. If you have not tried it out, but want to, of course first backup your PC before starting, and then head over to http://insider.windows.com/ to get access to the automated install, or the ISO files. Of note to people upgrading either from Windows 7, 8, or previous builds of 10, this is an in-place upgrade which should keep your software and settings intact, but does require a re-provisioning of your account. As a final warning, this is pre-release software, so if you are unsure whether you should be running it, the easy answer is that you likely should skip it.
Some of the new features coming in this build are fairly significant, with the first obvious one being an updated Start Menu. It can now be expanded to a full screen experience, just like any app. It also has a scrollable list of live tiles, which can be customized as you prefer.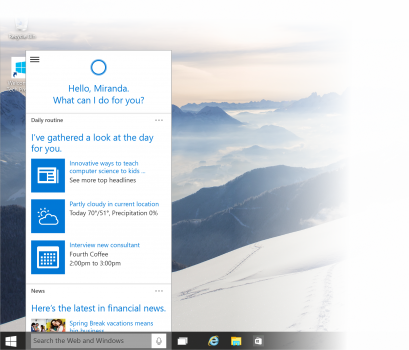 Cortana is coming to the desktop in this build as well, although it is limited to the USA and English at the moment.
Continuum is now available, which is the automated method of switching a device to touch mode and back, and it can be accessed through the updated Action Center as well, which now includes toggles for various modes. The settings app is also new, and blends the Windows 8 style settings with the traditional control panel.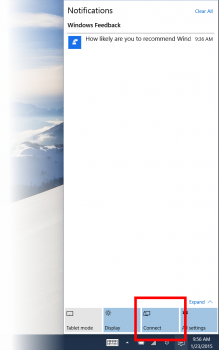 There is now a switch in the action center to make it easier to connect to Bluetooth and Miracast devices, to project audio or video wirelessly.
On the app side, there is a new Windows Store beta, with a much cleaner look and feel, as well as the new Photos map which was demoed on Wednesday. Maps is also updated to the demonstrated build, and the much revamped Xbox app is also available.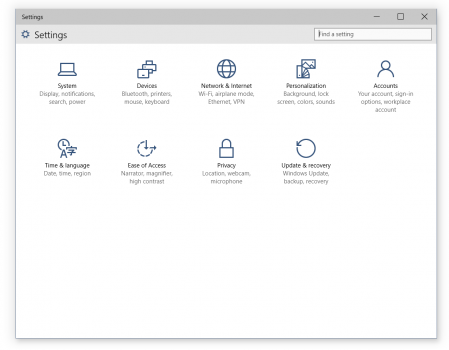 There is a lot of other changes as well, such as the ability to choose which folder is the default when opening File Explorer, there have been Snap Assist changes, more languages are supported, and even Windows Updates can be scheduled to install at specific times with a radio button.
If you do upgrade to this build, be sure to check Windows Update as well. There are a couple of patches which fix known issues.
I am installing right now, and we will go over more of the changes in a future post.
Source: Windows Blog