Single Client Performance - CIFS on Windows
The single client CIFS and iSCSI performance of the Synology DS414j was evaluated on the Windows platforms using Intel NASPT and our standard robocopy benchmark. This was run from one of the virtual machines in our NAS testbed. All data for the robocopy benchmark on the client side was put in a RAM disk (created using OSFMount) to ensure that the client's storage system shortcomings wouldn't affect the benchmark results. It must be noted that all the shares / iSCSI LUNs are created in a RAID-5 volume. The DS414j manages to compare favourably against (and actually beat in many cases) other ARM / Evansport-based 4-bay NAS units. Benchmark numbers are provided in the graphs below.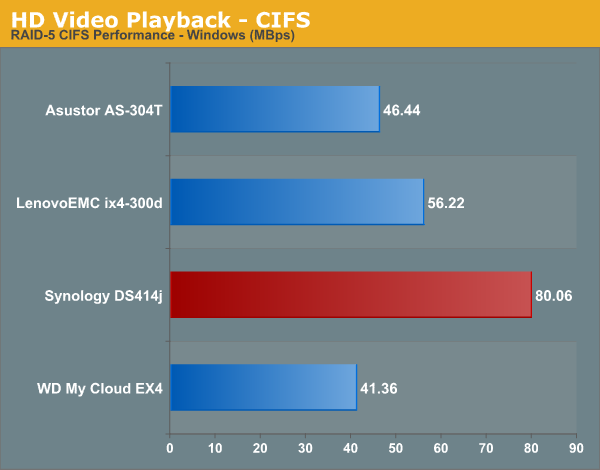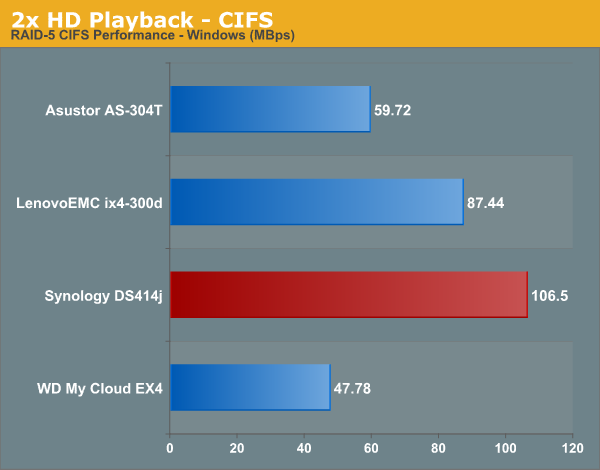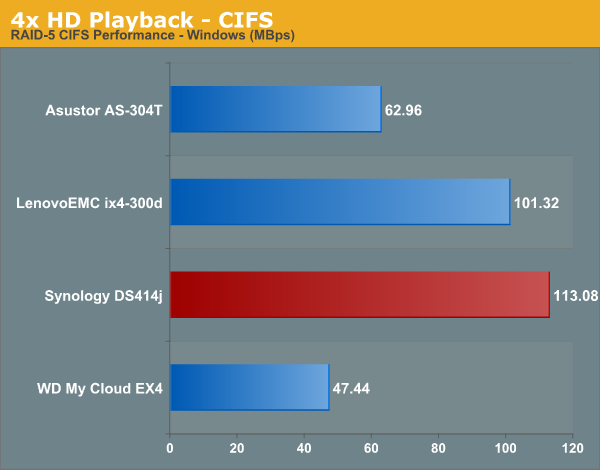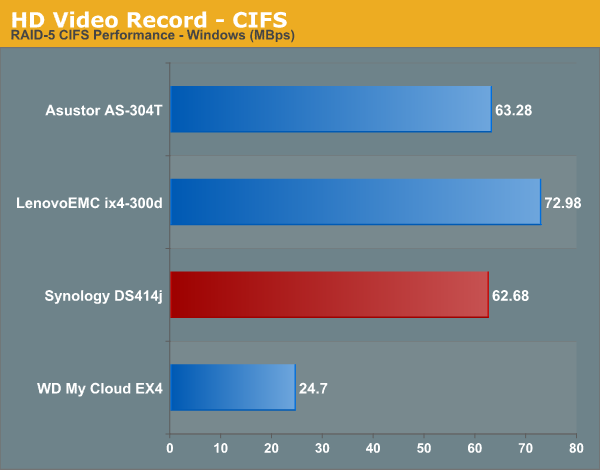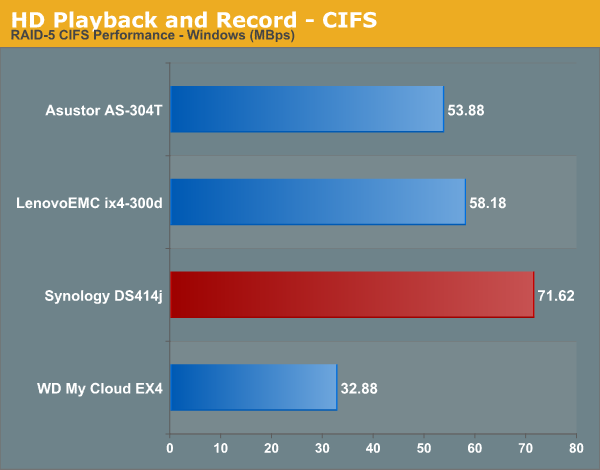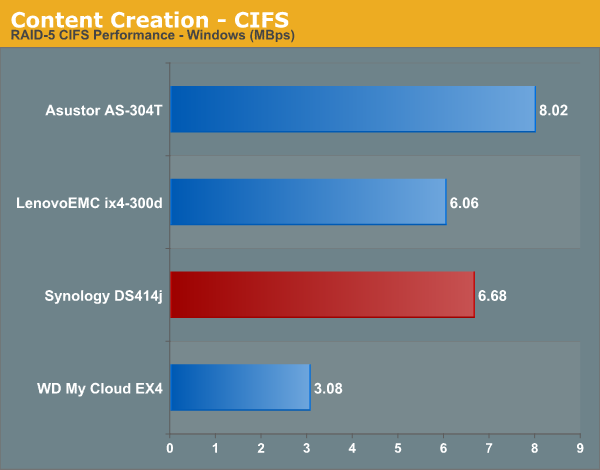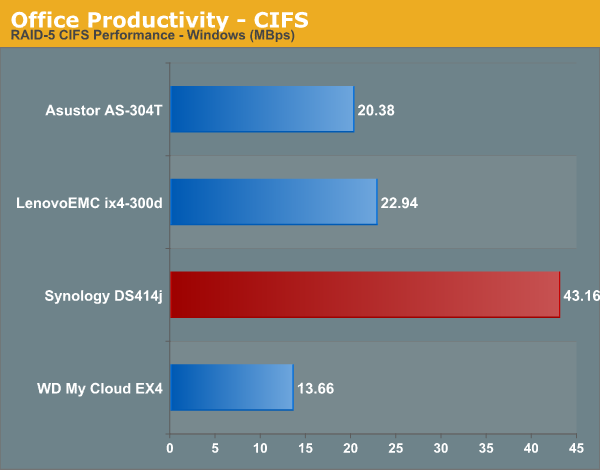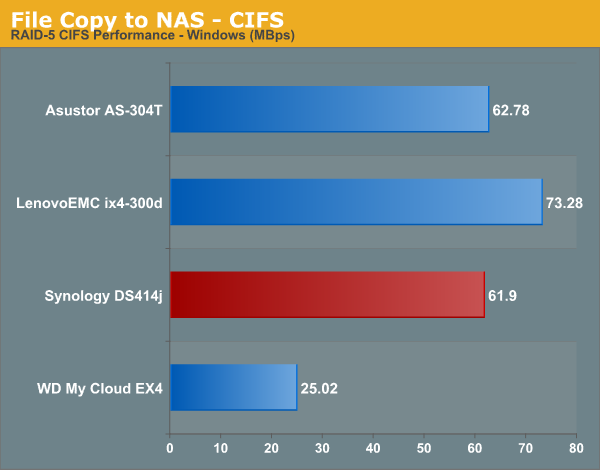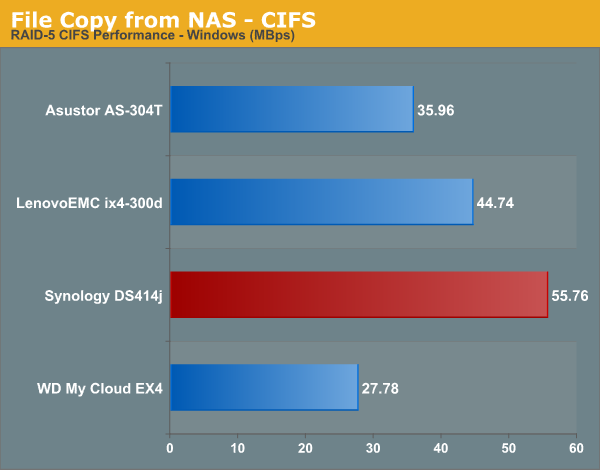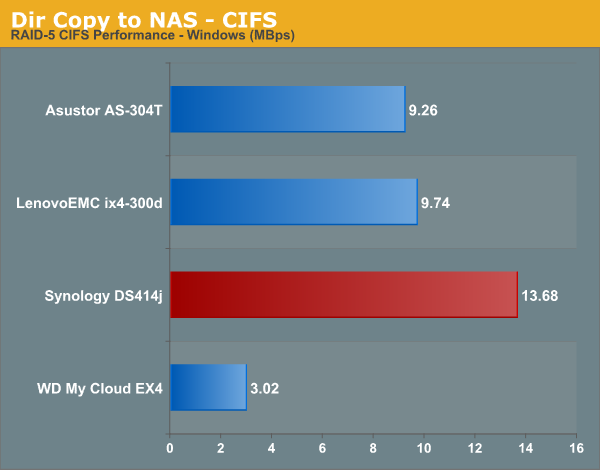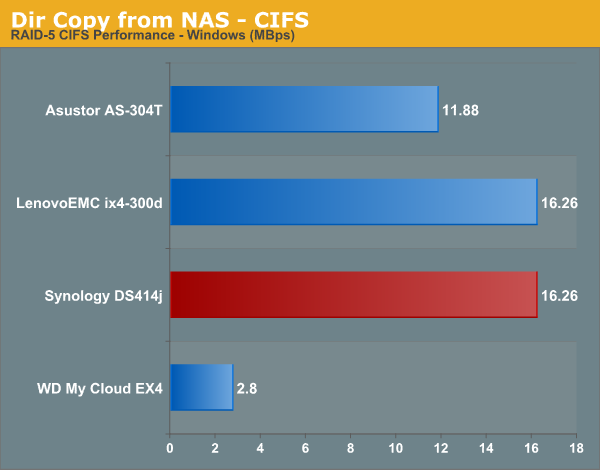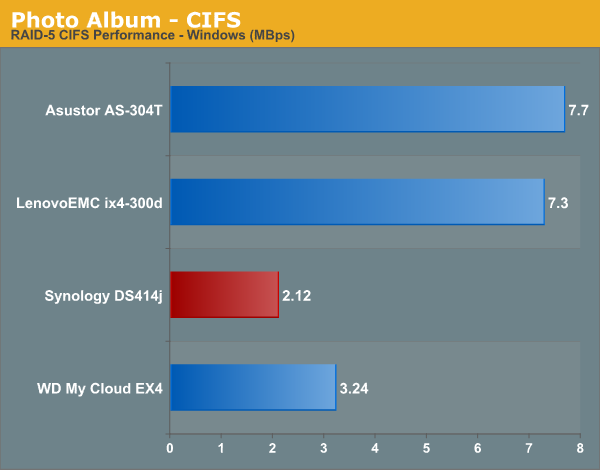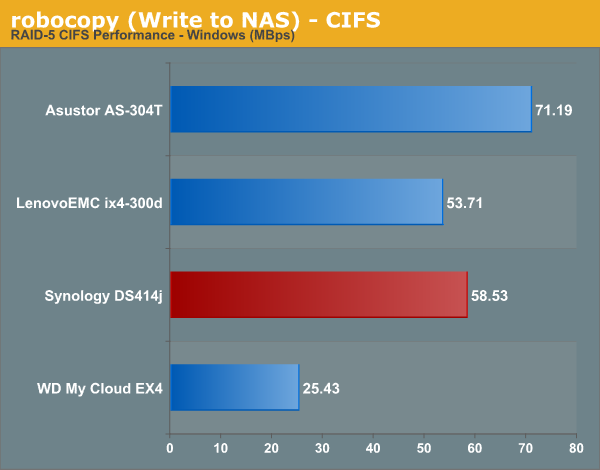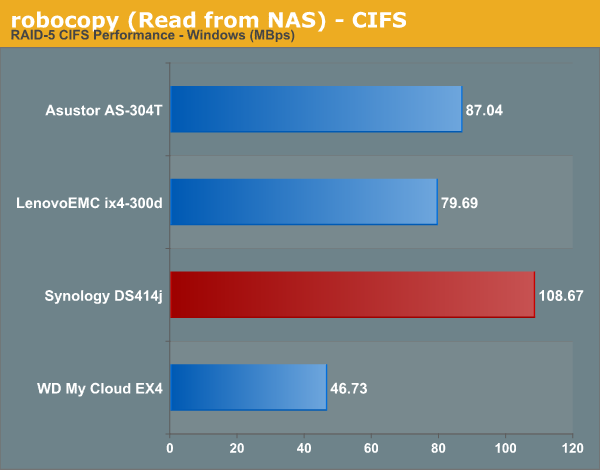 Encryption Support Evaluation
Consumers looking for encryption capabilities can opt to encrypt a iSCSI share with TrueCrypt or some in-built encryption mechanism in the client OS. However, if requirements dictate that the data must be shared across multiple users / computers, relying on encryption in the NAS is the best way to move forward. Most NAS vendors use the industry-standard 256-bit AES encryption algorithm. One approach is to encrypt only a particular shared folder while the other approach is to encrypt the full volume. Synology supports only folder-level encryption in DSM.
On the hardware side, encryption support can be in the form of specialized hardware blocks in the SoC (common in ARM / PowerPC based NAS units). In x86-based systems, accelerated encryption support is dependent on whether the AES-NI instruction is available on the host CPU. The Mindspeed SoC does have cryptography accelerator blocks. We enabled encryption on a a CIFS share to repeat our Intel NASPT / robocopy benchmarks. The results are presented in the graph below.
In this scenario, the write workloads suffer a bit compared to other NAS platforms. However, the read workloads are faster on the DS414j.