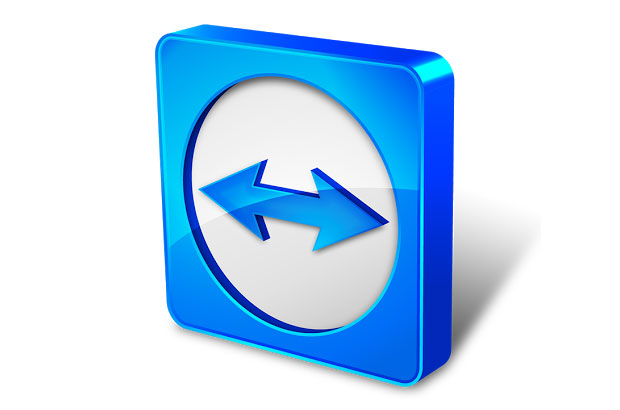 About a year ago, I stumbled across TeamViewer, a remote control/remote access utility. The details of the experience are still vividly clear: I had spent the better part of a weekend trying to help my mother get rid of a virus. She lives in another state, so just visiting wasn't a possibility, and let me be clear: she is not at all computer savvy – I get that more from my dad, though with him having long since passed retirement age, he's almost as bad as my mom when it comes to computer problems these days. Anyway, long story short is that after trying to get Windows Remote Access working (and failing repeatedly), I looked for an alternative and found TeamViewer. 15 minutes later, the last remnants of the virus were removed. Huzzah!
It's now a utility that I use all the time to help friends and family, simply because it's tons easier to do certain things on my own rather than trying to explain a few "simple" steps over the phone. Now, if someone has a problem, the first step is explaining to them how to install TeamViewer. I know the old saying: Give a man a fish and you feed him for a day; teach a man to fish and you feed him for a lifetime. Well, it's true of computers as well, but trying to teach some people about computers is like trying to convince your dog that he needs to learn to read and write.
Cutting to the chase, TeamViewer 9 has just entered public beta. The changes from TeamViewer 7 to 8 weren't particularly massive (it added support for Windows 8's Charms Menu and a few other items, Apple Retina support, and additional items for commercial users), and the changes from 8 to 9 are likewise incremental updates in most areas. There's a new tabbed view (so each session can be in a separate tab rather than in a separate window), Wake-on-LAN is now available on supported PCs, and they've added two-factor authentication. TeamViewer 9 is also "ready for Windows 8.1 and OS X Mavericks", though I'd guess the previous version will work with the new OSes as well. Here's the quick list of updates from the press release:
Two-Factor Authentication – adds additional protection of TeamViewer user accounts by allowing users to retrieve an optional secondary code with their mobile device and a standard authenticator app.
Easy File Sharing – ability to share files of any size without having to start a traditional remote access session. Faster than email and can transfer files cross-platform.
Universal Clipboard – gives users the ability to copy files from their device and paste directly onto a remote desktop simply by using Copy & Paste (Ctrl+C / Ctrl+V).
Notifications – a friendly notification pop-up window located in the Computers & Contacts list that gathers all TeamViewer system notifications including ITbrain alerts in one place for easy management.
Custom Branding – Businesses can customize the TeamViewer modules QuickSupport, QuickJoin and Host one time without the need to repeat after a software update. A unique customizable link guides supported users to the current version of a module stored within the TeamViewer Management Console, where the module can be shared and customized within a support team.
With the announcement of TeamViewer 9 Beta the company is also launching its public API that allows companies to integrate the TeamViewer software even further into their existing infrastructure. This is more for larger institutions with in-house developers who want flexibility for their applications, and it's available to all users with a TeamViewer 9 license. The TeamViewer API consists of two features:
Reporting API – a language-neutral and power REST API to retrieve report data from the TeamViewer Management Console, saving time by automating complex reporting tasks and integrating TeamViewer data with existing business data for deeper insights.
User Management API – allows organizations to minimize disruption by synchronizing user data between the company's existing user management system and TeamViewer. This allows developers to write applications to manage TeamViewer user accounts in a company profile as well as migrate from and integrate with existing IT infrastructure.
I can't personally point at any of the new features as things I've needed, but for commercial use I can see some as being interesting. The ability to transfer files (without establishing a remote session) in particular looks promising. More important is the ease of use, and that's one area I've noticed over the past year where TeamViewer tends stands out.
TeamViewer is simply easier to get running than competing solutions (e.g. Google's Chrome Remote Desktop), and while I haven't noticed screen updates as being substantially faster/better, the ease of setup factor is critical – especially when dealing with a computer neophyte. Chrome Remote Desktop is a nice free alternative, but the requirement of that I install the browser and Remote Desktop on each PC means a larger download and more time. Once set up, both work reasonably well, but for personal use I still gravitate to TeamViewer. Your mileage may vary.
Source: TeamViewer