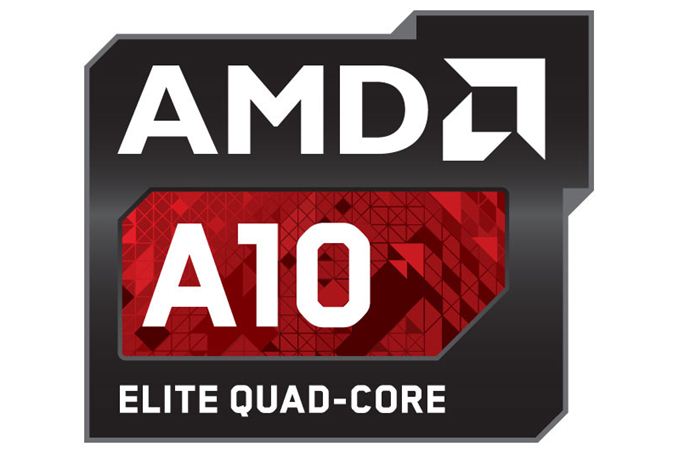 AMD held a brief press conference this morning to disclose a new part that should be for sale shortly, the A10-6790K. The performance of the 6790K should be very similar to that of the existing A10-6800K, with the main difference being that the 6790K clocks are 100MHz lower on both the base clock and the turbo clock (4.0-4.3GHz). Pricing is also expected to come in around the $130 mark, making the newcomer $10 less than the existing Richland APU. As you might guess from the part number, this is a fully unlocked Richland APU, and being an unlocked processor, you can always (try to) bump the clocks up 100MHz to make up the difference.
Besides the short update on the new Richland APU, AMD discussed a few other items. AMD mentioned the public availability of their latest beta driver, Catalyst 13.11 Beta6, which was posted last Friday. I'm not sure how much Beta6 changes things relative to the earlier 13.11 betas, but Batman: Arkham Origins gets up to a 35% performance increase; other titles get a more modest 5-10% performance boost (Total War: Rome 2, Battlefield 3, GRID 2, DiRT Showdown, Formula 1 2013, DiRT 3, and Sleeping Dogs). Battlefield 4 likewise got a mention, not surprisingly, as it's a showcase of AMD's Mantle API.
Perhaps the most interesting news of all was only touched on briefly. FM2+ motherboards are now shipping, with more likely to show up in the coming weeks. The new platform will support existing Trinity/Richland APUs, but more importantly it will also support the upcoming Kaveri APUs. Kaveri is of course what most of us are looking forward to seeing, and along with the Steamroller architecture update (the current Trinity/Richland are Piledriver architecture), it will be the first high-performance APU to feature an iGPU based on AMD's GCN architecture. (Kabini has a GCN GPU, but it doesn't play in the same league as Richland, let alone Kaveri.)
We're expecting a healthy increase in graphics performance with Kaveri, but we don't know just how fast it will be right now. However, AMD stated that Kaveri will be shipping in 2013 (though perhaps only in small quantities), which means we'll be able to see just how well Kaveri stacks up against Intel's latest in the next month or two.
Update: AMD sent along an official statement (which they've issued previously) on Kaveri availability: "AMD's 'Kaveri' high-performance APU remains on track and will start shipping to customers in Q4 2013, with first public availability in the desktop component channel very early in Q1 2014. 'Kaveri' features up to four 'Steamroller' x86 cores, major heterogeneous computing enhancements, and a discrete-level Graphics Core Next (GCN) implementation – AMD's first high-performance APU to offer GCN. 'Kaveri' will be initially offered in the FM2+ package for desktop PCs. Mobile 'Kaveri' products will be available later in the first half of 2014." If we read "customers" as the large OEMs that make desktops, then we may or may not have actual Kaveri hardware in hand for testing this year, but we'll wait and see.
Source: AMD Tech Briefing