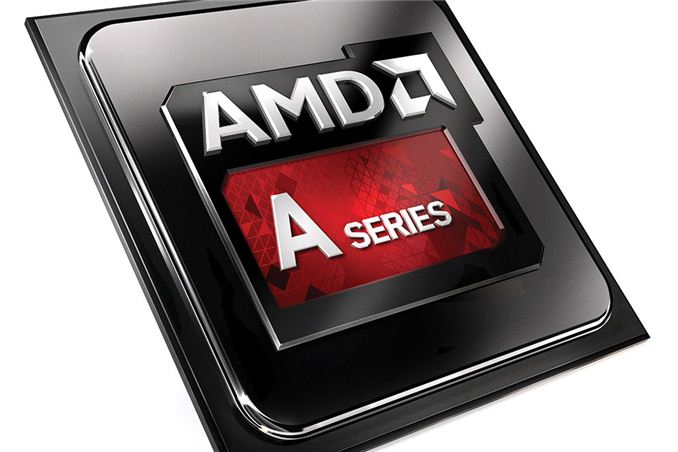 Introducing the AMD A10-5750M and Mobile Richland
As an incremental release, AMD's Richland is a little bit hard to build up enthusiasm for. Architecturally almost identical to its predecessor, Trinity, Richland's chief refinement is a substantial improvement on its implementation of AMD's Turbo Core technology. Richland is able to manage its power states with finer granularity, which allows AMD to in some cases substantially beef up the clocks that the CPU and GPU halves of the chip can hit.
On the flipside, despite the branding shenanigans going on at AMD, we're still fundamentally dealing with the same architecture as Trinity. That means one or two Piledriver CPU modules paired up with VLIW4 GPU clusters. It's a little bizarre that we saw Kabini and Temash first, since those chips marry AMD's updated Jaguar low-power CPU architecture with their current generation GCN GPU architecture; Richland is essentially old technology that's seen a healthy refinement. The market segments that Kabini and Temash serve are the fastest growing, so it's understandable, but AMD's "high end" APU architecture looks a little antiquated by comparison.
While desktop Richland has been a little underwhelming, the mobile version should have a lot more teeth. Here's a comparison, generation by generation:
AMD A-Series Mobile APUs (Mainstream TDP)
Model
A10-5750M
A10-4600M
A8-5550M
A8-4500M
A6-5350M
A4-4000
Modules/Cores
2/4
2/4
2/4
2/4
1/2
1/2
CPU Clock
2.5
2.3
2.1
1.9
2.9
2.7
CPU Turbo
3.5
3.2
3.1
2.8
3.5
3.2
Graphics
HD 8650G
HD 7660G
HD 8550G
HD 7640G
HD 8450G
HD 7520G
GPU Cores
384
384
256
256
192
192
GPU Clock
533
496
515
496
533
496
GPU Turbo
720
685
720
685
720
685
L2 Cache
2x2MB
2x2MB
2x2MB
2x2MB
1MB
1MB
Max DDR3
1866
1600
1600
1600
1600
1600
With the new generation, everyone gets a 200MHz bump in CPU base frequency and a much more modest 20-40MHz jump in base GPU clocks. Turbo clocks jump 35MHz on GPUs across the board, nothing to write home about, while CPU turbo clocks jump 300MHz across the board. Since Trinity was chiefly CPU limited, virtually any improvement in core clocks can be a big help. What we really need is for Richland to hit and sustain turbo clocks for longer periods of time, though, and hopefully AMD's improved Turbo Core technology can make up the difference.
Unlike with Trinity, AMD didn't seed Richland reference notebooks to reviewers, so our reference unit is the updated MSI GX60. Part 2 of my review will cover the MSI GX60 specifically, but for now, here's the spec table:
MSI GX60 (2013) Specifications
Processor
AMD A10-5750M
(4x2.5GHz, Turbo to 3.5GHz, 32nm, 4MB L2, 35W)
Chipset
AMD Hudson-3
Memory
2x8GB A-Data DDR3-1600 (originally 1x8GB)
Graphics
AMD Radeon HD 8650G
(VLIW4; 384 cores; 533/720MHz base/turbo frequencies)

AMD Radeon HD 7970M 2GB GDDR5
(GCN; 1280 cores; 850MHz/4.8GHz core/memory; 256-bit memory bus)
Display
15.6" LED Matte 16:9 1080p
LGD0259
Hard Drive(s)
Western Digital Scorpio Black 750GB 7200-RPM SATA 3Gbps HDD
Optical Drive
TSSTCorp SN-406AB BD-ROM/DVDRW
Networking
Killer Networks e2200 PCIe Gigabit Ethernet
Atheros AR9485WB-EG 2.4GHz 802.11b/g/n
Bluetooth 4.0
Audio
Realtek ALC892 HD audio (THX TruStudio Pro)
2.1 speakers
Mic, headphone, line-in, and line-out jacks
Battery
9-cell, 87Wh
Front Side
-
Right Side
Mic, headphone, line-in, and line-out jacks
1x USB 2.0
Optical drive
Left Side
Vent
3x USB 3.0
SD card reader
Back Side
Kensington lock
AC adapter
Ethernet
D-SUB
Mini-DisplayPort
HDMI
Vent
Operating System
Windows 8 64-bit
Dimensions
14.97" x 10.24" x 1.77"
380mm x 260mm x 45mm
Weight
7.7 lbs
3.49kg
Extras
Webcam
USB 3.0
Card reader
THX TruStudio Pro audio
Killer Networks wired networking
SteelSeries keyboard
Warranty
2-year parts and labor
Pricing
$1,199
Without getting into the details, relevant to testing is that the GX60 actually ships with only one DIMM channel populated. While the CPU isn't heavily affected by operating in single-channel mode, the IGP takes a nearly 50% hit to performance virtually across the board. It also doesn't ship with any solid state storage, so PCMark7 is going to be heavily impacted by the mechanical hard disk. In the second part of this review, when I tackle the GX60 specifically, you'll be able to get a better idea of what the loss of that second DIMM means.