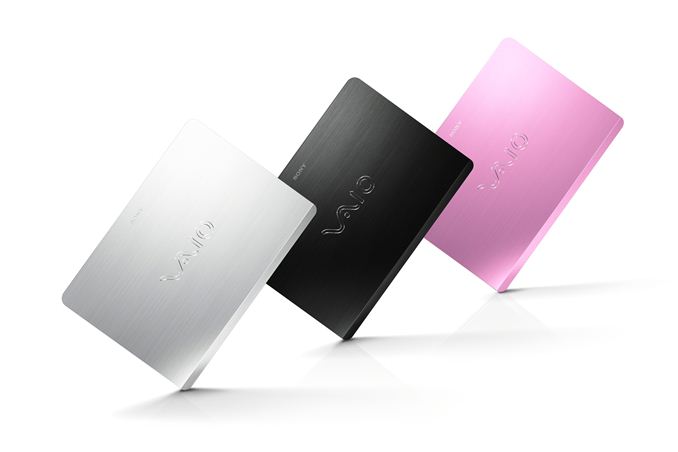 Today Sony is launching their newest line of laptops, the VAIO Fit series. There will be two different lines, the Fit and the Fit E, and all of the new laptops are "thin and light" and feature aluminum exteriors. Sony didn't provide detailed specifications, but it sounds like the VAIO Fit series is going after users that like the idea of an Ultrabook but aren't willing to pay the higher price premiums. That likely means entry level models will come with conventional HDD storage rather than SSDs or hybrid solutions, though Sony does note that SSDs and hybrid options are available on higher spec models.
Noteworthy features of the VAIO Fit laptops include 1600x900 HD+ LCDs on the 14" model and 1080p displays on the 15.6" models, with both sizes offering optional capacitive touchscreens. Sony also touts improved webcam functionality and high quality audio and states, with the 14E and 15E including "big box speakers" as well as a subwoofer on the 15E. All of the laptops also feature full-size backlit keyboards, with a numeric keypad on the 15" models. Finally, the VAIO Fit laptops will also feature Near Field Communication (NFC) technology, allowing users to share website URLs and other data with compatible NFC devices.
As with other recent announcements, the timing is enough to let you know that the models being discussed today are using Ivy Bridge (3rd Generation Intel Core processors), but we may see updates after the Haswell launch. Processor support tops out at Core i7 (presumably dual-core), with Core i3 and i5 also available. NVIDIA Graphics will also be an option, though the specific GPUs aren't listed.
The Fit 14 and 15 will be available in mid-May and will start at $649 and $699 respectively. The Fit 14E and 15E are apparently the lower-spec models and will launch at prices of $549 and $579.
Source: Sony PR