System Performance
Jarred has been heavily revising our notebook/ultrabook benchmarking suite for 2013, essentially lining up our tests with the convergence between tablets and notebooks and allowing for more direct comparison (as discussed here). This is a good thing moving forward, but unfortunately means that good comparison points between notebooks are presently a bit few and far between. I've included information on the 2012 model where possible, though, so you can see how the generational difference has impacted the XPS 13.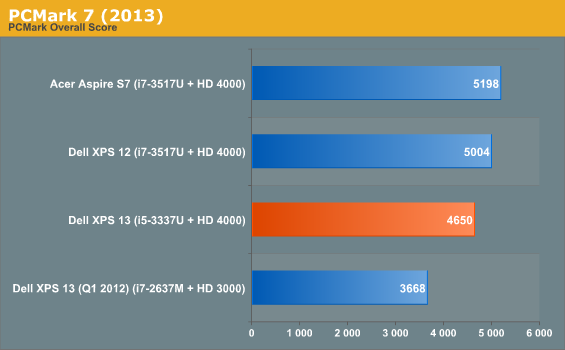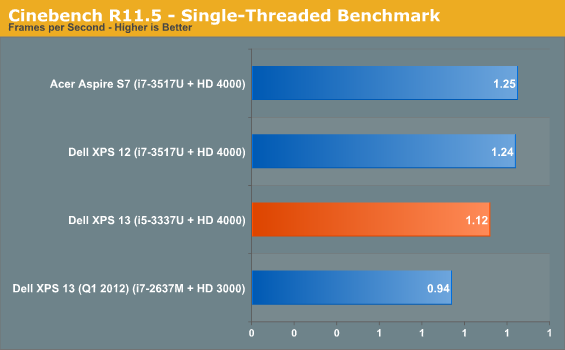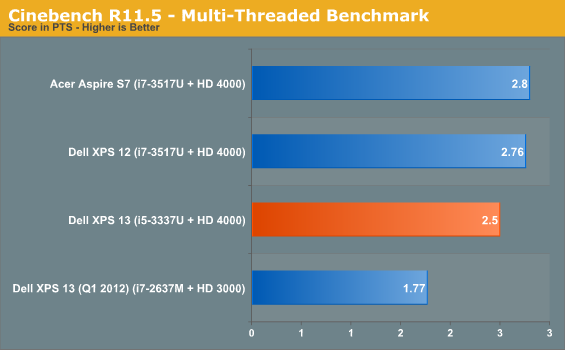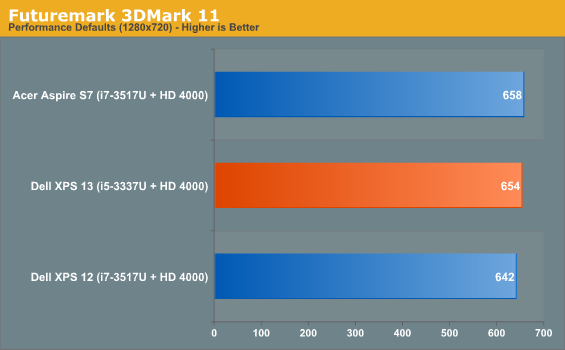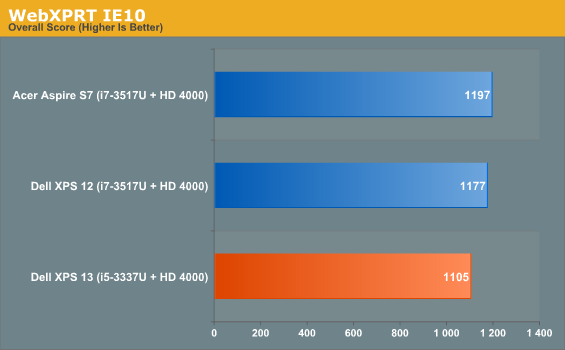 Despite operating at roughly the same clocks, the Ivy Bridge i5-3337U runs absolutely roughshod on last generation's high end i7-2637M. Additionally, the HD 4000 in the i5-3337U is DirectX 11 capable where the HD 3000 was not, allowing us to run 3DMark11.
What's also interesting and helpful is to note the difference between the current high end ULV part, the i7-3517U and the i5-3337U. Or, more accurately, the lack thereof. The XPS 13 can be upgraded to an i7-3537U (another 100MHz clock jump), but as you can see it's an exceedingly incremental improvement and not worth spending money for.