Application and Futuremark Performance
While I found the HP Phoenix fairly compelling on the first go, things are more difficult this time around. The Phoenix gets a small boost from Ivy Bridge, but our review unit is running off a single mechanical hard disk where most other review units we've received have enjoyed SSDs. That's going to cause the PCMark scores to take a hit. Naturally, you can add your own if you'd like, but that's another $200 or so for 240GB+ SSDs.
The other hit is going to be in the overclock, or lack thereof. The Phoenix has no overclock of any kind on the otherwise overclock-friendly i7-3770K, making the liquid-cooling for the CPU feel more for show than anything practical.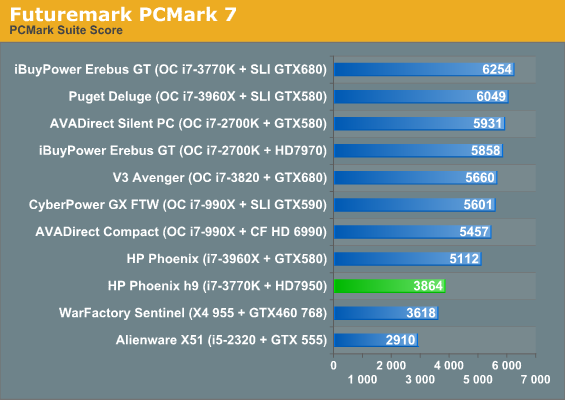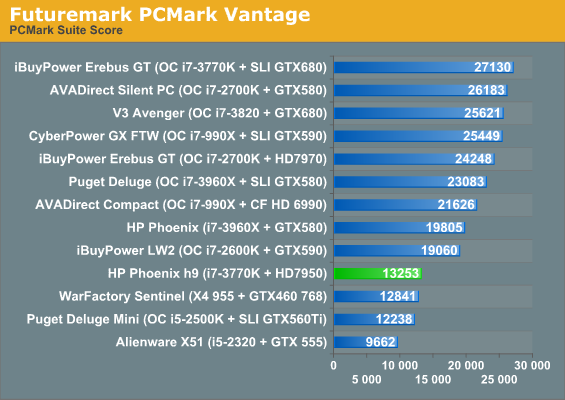 Without an SSD or an overclock, the Phoenix h9 flounders to near the bottom of the pack. Yet we know that PCMark skews heavily towards SSDs, so let's see what happens when we shift the focus to more CPU-oriented tasks.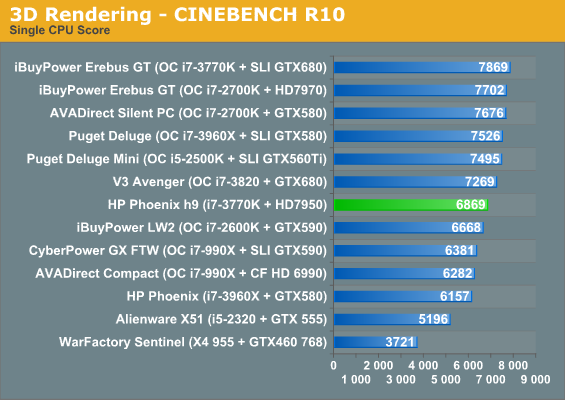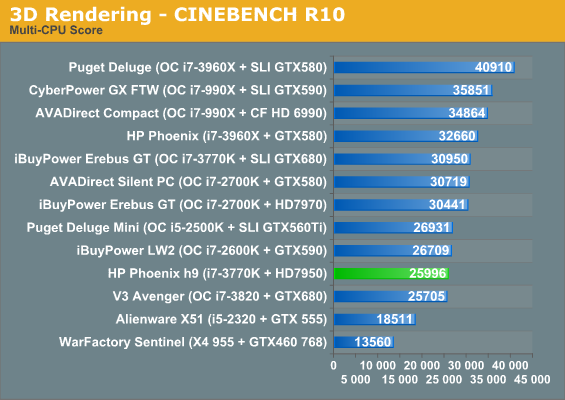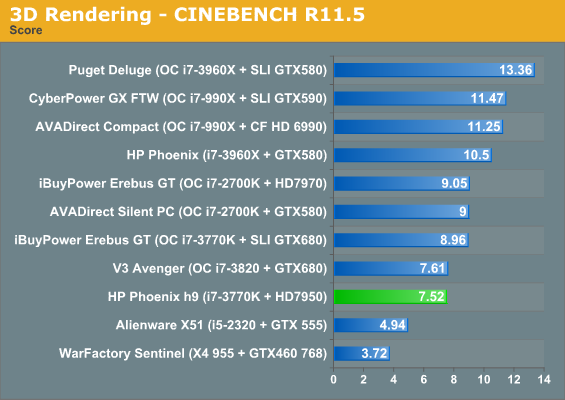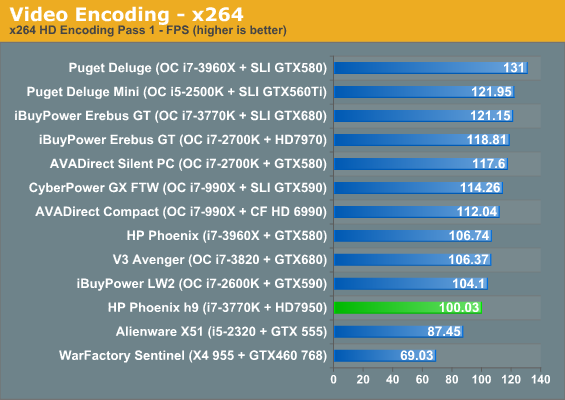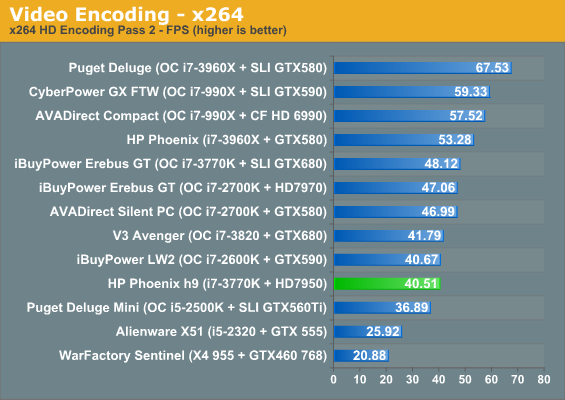 Without any kind of overclock, the Phoenix h9 puts in a very weak showing compared to our other gaming desktops. Note that boutiques charge a very small fee to overclock the systems they build, but that fee results in a tangible performance improvement that was also in some cases even measurable in gaming scenarios.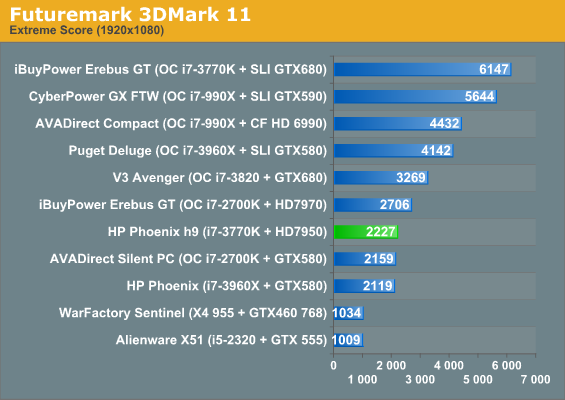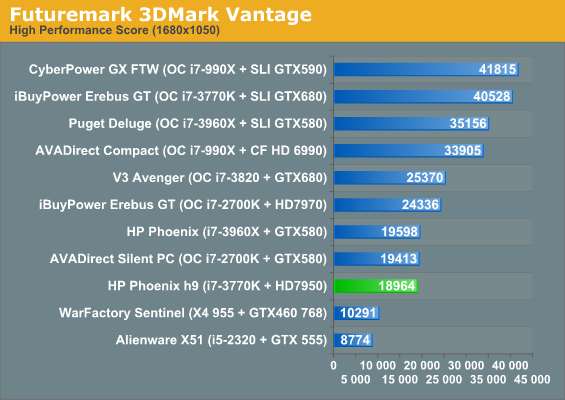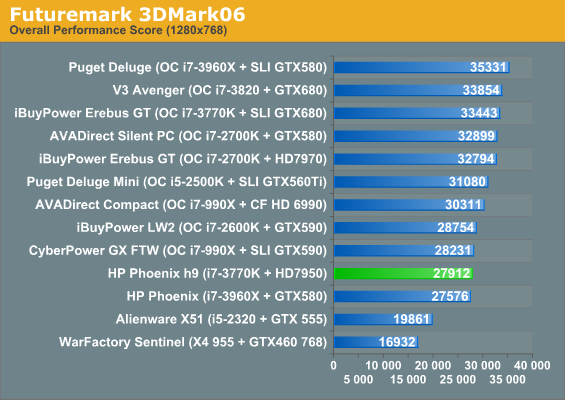 I want to be more forgiving of the Phoenix h9 in gaming scenarios where it's often competing with multi-GPU solutions, but it has a hard time breaking away from even a single last generation GeForce GTX 580. Keep in mind that the Radeon HD 7950 is as fast as any of the Phoenix models will get, too, due to the thermal constraints of the small chassis. Hopefully real world gaming benchmarks will be kinder....