Corsair CX430 V2 430W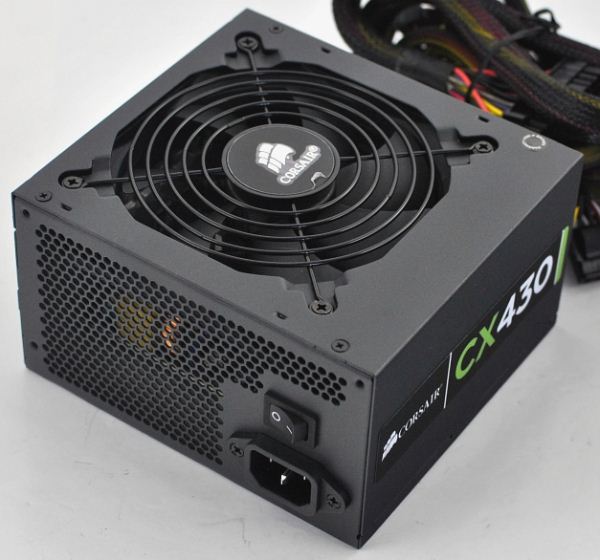 Corsair was using Seasonic units for the majority of their products, but most of their cheaper offerings are now manufactured by CWT. The CX430 V2 is the lowest-end unit from Corsair, which still has enough quality to satisfy the customers. It comes in matt black and has a large Corsair logo on the fan grille. The back is perforated with hexagonal-shaped openings and a small power switch can be found above the power input.
The contents of the package are what you'd expect. You get the required four screws and power cord, naturally, along with some cable ties, a user manual with product data and safety references. Corsair prefers a large single-rail 12V design, rated at 28A (336W). The reason for the high rating of the 12V rail is the high power consumption of CPUs and GPUs.The small rails are rated at 20A each with a combined output of 120W; that's comparatively weak compared to some older PSUs, but since modern PCs usually don't need much from the low voltage rails, this will hardly be a problem.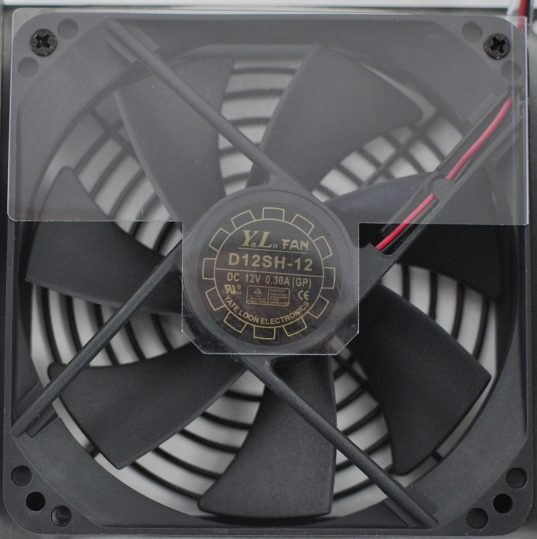 A 120mm Yate Loon fan cools these units. It has a ball bearing and seven sharp-edged fan blades. A plastic guard blocks part of the intake area to help direct airflow.
Cables and Connectors

Connector type (length)

Main
1x 24-pin (45cm) fixed
ATX12V/EPS12V
1x 4+4-pin (50cm) fixed
PCIe
1x 6/8-pin (50cm) fixed
Peripheral
3x SATA (ca. 50, 65, 80cm) fixed
3x SATA (ca. 50, 65, 80cm) fixed
3x HDD, 1x FDD (ca. 50, 65, 80, 95cm) fixed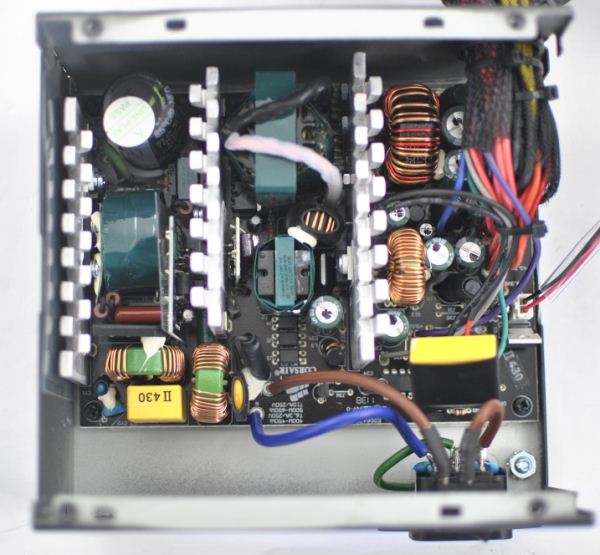 The inside reveals a typical CWT design with three heatsinks, two for the primary side and the third for the secondary side. Three of the filtering caps are attached to the other side of the AC jack. The internal layout is pretty typical using a two-transistor forward converter, with a minimal number of components in the transient filtering. The primary cap is made by Samxon--just like the secondary ones. They are a slightly lower end vendor CWT uses for these units.